Friday Favorites: Wellness Gifts Edition
Giving is a tremendous way to foster connection and boost your own health and happiness. Why not continue the positive momentum by giving a gift that will bring health and happiness to the recipient, as well?! 
For this month's Friday Favorites, I'm sharing some of my favorite things that make wonderful gifts for you or someone you care about any time of year. I've prioritized businesses with meaningful missions and high standards and gifts ideas for every price point. All done shopping? These are gifts that will boost your own health and happiness, too! ;-)
For The Foodi:
Batistini Farms EVOO and more
I just adore this company so darn much. Batistini Farms offers an amazing selection of high-quality, cold-pressed extra virgin olive oil (EVOO), vinegars, and organic ancient Tuscan grain pasta. I first discovered Batistini Farms at our local farmers market, but thankfully their products are also available online.
When it comes to the quality, taste, people, and customer service, Batistini Farms is truly exceptional in all departments. Their products come straight from a Tuscan family farm in Italy, and all of the flavors are incredible (it's hard to choose a favorite EVOO). The ancient Tuscan grain pasta is high in protein and fiber (awesome for gut health and a stable blood sugar). Lately, we have been loving the capanelle pasta in soups (awesome for comfort and happiness). 
EVOO is such a superstar when it comes to a nourishing ingredient to add to your plate. I encourage aiming for at least 1-2 tablespoons of EVOO per day. Afraid of fat? Check out this post.
Matt and I are both obsessed with Batistini's EVOO and always have a few flavors on hand. These are some of the ways we love to use it:
Truffle EVOO on popcorn 
Lemon EVOO on zoodles
Orange EVOO drizzled over fish with capers
EVOO (any flavor!) + vinegar on salads in place of store-bought dressing
Truffle EVOO on roasted Brussels sprouts 
Lemon EVOO on broccoli
The options are endless! :-) 
Herb and Spice Mixes  
Herbs and spices are the key to transforming a dish into something special. Meals can be easy and quick, while still being nourishing and delicious. Herbs and spices are a secret weapon for that! During the week, I have simple go-to dishes that follow the formula of a protein + lots of veggies + healthy fat +/- grains or legumes. Seasoning allow a dish to quickly transform into the cuisine you're craving (Indian, Italian, Mediterranean, Asian, Mexican, etc.) in an instant. 
On top of keeping your tastebuds happy, spices and herbs also deliver a huge variety of amazing antioxidants, disease-fighting nutrients, and other impressive benefits. 
Want to give an extra special spice? Gift saffron! Saffron, pound for pound, is more expensive than gold. Thankfully, a little goes a long way. With the shorter days and cold weather, moods can decline. Saffron has shown amazing potential to boost moods and even combat depression. Several clinical trials have shown saffron to have a comparable level of effectiveness to anti-depressant medications like fluoxetine, imipramine and citalopram for treating mild-moderate depression. Even better, saffron had fewer reported side effects.  
A specialty spice store is a perfect place to find lots of appealing options, but even stores like Trader Joes have lots of fun options!
Heritage Harvest Farms Wellness Honey
This is another farmers market find that I absolutely love! Heritage Harvest Farms combines two ingredients I love, local honey and mushrooms, in their amazing wellness honey. Don't worry, you tastebuds won't notice the mushrooms, but your body might feel the benefits!
When it comes to sweeteners, you know I'm not a fan of added sugar. However, when you do want to sweeten something, local honey is a fantastic choice! Raw, local honey is a source of antioxidants and even serves a prebiotic for gut health. In some individuals, honey causes less of a blood sugar spike compared to other sweeteners. Trying to limit sugar and curious how honey impact your blood sugar? That's why I love continuous glucose monitors as an option for my clients to learn more about their body and what works for them.  
Here are a couple of ideas for a comforting and nourishing holiday beverage:
For brain health, make hot chocolate with cacao powder, almond milk, vanilla extract, maca powder, and the Wellness Honey with Lions Mane. 
For a cozy bedtime drink, use the Wellness Honey with Reishi to sweeten a golden milk latte.
Ninja Foodi
The Ninja Foodi is hands down my absolute favorite kitchen appliance. I use it at least two times per day, no joke. I love how much time (and energy) it saves when roasting things like veggies or fish in parchment paper. Instead of waiting for an entire oven to heat up, I just turn on the Foodi, and it's ready to go!
While I tend to use the air fryer and roasting options the most, the Foodi can really do it all with 10 different functions. The sauté and broil option make it perfect for making frittatas like my Hashbrown-crusted Rosemary and Thyme Frittata with Caramelized Onions, Mushrooms, and Cauliflower Rice. You can read more about my love of the Ninja Foodi here. 
For my 10 favorite kitchen items under $25, check out this post. 
For The Person Who Gets Cold Easily
Tea strainer and Loose leaf tea 
Tea is one of life's simple pleasures. Coffee tends to get the most attention, but tea deserves its own time in the spotlight. Tea is not only comforting and packed with antioxidants and other nourishing compounds, there are SO MANY different types and flavors to choose from! Gift a variety pack of teas so the recipient can have fun experimenting to find which ones they enjoy the most.
Recently, I learned about the potential for microplastics to leach out of plastic tea bags. I don't know about you, but I prefer my tea without a side of plastic, so I'm now using my tea strainer for all of my teas. (For tea in plastic bags, I'm cutting them open and pouring the leaves into the strainer.) 
Put together all the necessities for a cozy cup of tea by gifting a mug, tea strainer, and loose leaf tea. If you're a big tea drinker (or know someone who is), I really love my electric kettle with a tea infuser, similar to this.
Comfy 
This Comfy was a random (but super thoughtful) gift from Matt last year that ended up becoming one of my favorite things during the winter! Do they look ridiculous? Absolutely. Are they epically warm and super convenient for staying cozy while reading or using your hands? 100%. If you know someone who hates being cold, give them a laugh and help to keep them warm this winter! 
I was pleasantly surprised to learn that they really value giving back. They donate to causes like those in need, frontline workers, and the homeless. A portion of every purchase goes to help more people Feel The Happy. 
Infrared Sauna Sessions
Disconnect, be warm, and gain potential health benefits? Sign me up. I am lucky to have Live Well Salt and Sauna close to my house, and even more fortunate that my mom has gifted me many sessions over the past couple of years. In the winter, 30 minutes in an infrared sauna booth is one of my happy places. It's a quiet time when I journal or just sit with my thoughts while being wrapped in warmth and nourishing lights. It's definitely a gift that keeps on giving, and every time I treat myself to a session I'm grateful for her generosity. To read more about infrared saunas, you can read about my first experience at the end of this Friday Favorites post. 
Infrared saunas are popping up everywhere, so there's a good chance you can find one near you. For an extra splurge, they now have infrared sauna blankets. Sounds lovely, doesn't it?
For The Person Who Never Slows Down
Element Tree Essentials Lotion Candle
I first discovered this Asheville-based company, Element Tree Essentials, at a park in Charlotte during an art festival. All of the scents are amazing, but even cooler: when heated the candle wax turns into lotion. I immediately purchased several for gifts! 
The candles are made of simple, real, safe ingredients (soy, grape seed oil, coconut oil, shea butter, rose hip oil, vitamin E, and essential oils for fragrance). Know someone who loves taking bubble baths or wants to create a relaxing bedtime ritual? The lavender scent is perfect! Right now I have the citrus sage scent in my office, and it's delightful.
Massage gift card 
Massages are an amazing way to instantly calm the nervous system and even boost the immune system. Our bodies are programmed to perceive touch as an instant signal that we're safe and supported. Massages can stimulate the vagus nerve, a super important nerve involved in the parasympathetic system (the rest and digest state). When the vagus nerve is stimulated, it benefits all 3 Life Boost B's (Brain, Belly, and Blood Sugar). 
I'm a huge proponent of blocking off time for self-care, and a massage appointment is a great way to make sure that happens. This is a great gift for someone who tends to always be on the go and forgets to take time for themself. Does that sound like you? Why not purchase two. ;-) 
If you live in the Lake Norman area, Amy Smith at Balance Massage is amazing and also offers cupping!
For The Lifelong Learner
Fiber fueled 
If you know someone interested in gut health, Fiber Fueled is the perfect place to start! It's packed with the latest research-based information on our microbiome and gut health and includes clear action steps that you can take to start improving your gut health today. The author, Dr. Will Bulsiewicz, is a gastroenterologist who prioritizes getting to the root issue of GI conditions. He presents the information in an entertaining and easy to grasp way. Highly recommend!
Hormone Intelligence
Hormone Intelligence is a book that I think every woman should read! If you have a friend or family member who has suffered from endometriosis, PCOS, infertility, terrible PMS and cramps, or uncomfortable side effects with menopause, this is such a wonderful resource. Women tend to be told their terrible periods are "normal", endometriosis (an excruciating condition) can get missed for years, and the pill has become the answer for just about everything. Not okay. It's not "normal" to be in pain.
Hormone Intelligence is an amazing resource to help women start understanding their body and hormones in a more holistic way. Dr. Aviva Romm's book helps women work to start understanding the root cause of symptoms they're experiencing instead of the typical options of ibuprofen, pill, or surgery. I love that she addresses all of the 3 Life Boost B topics (belly, brain, and blood sugar) with her integrative approach. She acknowledges that in some cases a pill or surgery is the best option, but there's so much more we can and should be doing before that point. This book offers simple action steps customized to different female hormone conditions. 
For The Person Who Has Everything
Chocolate Covered Crickets 
Didn't see that coming, did you? ;-) If you're feeling adventurous or know someone who has everything and likes to try new things, try these Don Bugito Chocolate Covered Crickets. While the thought may give you the heebie jeebies, they really are yummy and are bound to be an interesting topic of conversation. Try it as a white elephant gift and see what happens! 
Crickets are an amazing source of sustainable protein and when they're covered in chocolate, they're a delicious snack! This is a gift that no one will expect, but it provides novelty and a little sense of adventure. 
Experiences 
Research has shown that purchases on experiences often yield greater happiness and satisfaction compared to material items. This is true even though most people tend to spend more time with the material item (and predict that they'll be happier giving rather than receiving). One reason may be that the memories from those experiences continue to be a source of happiness. Think of a really memorable dinner, new fun activity you tried, or a vacation you went on - does it still bring you joy to think about?
These days, it's easy for our brains and life to feel cluttered. Experiences are a great way to boost someone's happiness without adding clutter to their life. This could be for a lesson or class for a hobby you think they'd enjoy, a gift card to a restaurant, a concert or show, or even a day that you've curated with some of their favorite things.
For The Fitness Lover
Yoga Mat + Playlist 
A yoga mat is great way to wrap up relaxation, play, self-care, and experiences all in one gift! 
For the seasoned yogi, I absolutely love my

Jade

yoga mat. 
For a lower price point, T.J. Maxx always has a variety of yoga mats at very reasonable prices.
For the traveler, I take my foldable travel yoga mat wherever I go similar to

this one

.
If you want to make the gift extra special, create a yoga playlist for them! For inspiration, this is my Spotify yoga playlist. If the gift is for someone just starting out who's nervous about taking a class in-person, YouTube has a huge number of great channels! You can find a list of some of my favorites on my website. 
Whoop 
The whoop is a fitness and health wearable that tracks your sleep, training, health, and recovery by tracking biometrics. It's perfect for someone who likes activity trackers but also wants to disconnect. The whoop uses the data to help you learn how different behaviors and lifestyle factors influence your recovery and provides personalized recommendations to optimize your health. It monitors heart rate variability (one of the best ways to monitor recovery and stress), heart rate, sleep cycles, respiratory rate, and performance. The newest one will also measure skin temperature and blood oxygen levels. 
I love my whoop over the Apple watch I used to have. With the Apple watch, I felt like it was hard to disconnect and I wasn't super impressed with its ability to accurately measure my heart rate. I also hated the short battery life.
The Whoop is perfect for me. There's no screen (the band just sends data to an app on my phone), and I love that it's focused on my recovery. There's a "journal" so that you can quickly track any behaviors you want day-to-day (like drinking alcohol, looking at a screen in bed, or meditating) to see how they influence your recovery the next day.
I often have a hard time slowing down. The Apple Watch encouraged me to always want to push myself. The Whoop helps me listen to my body. When I see that my recovery is low, it's a signal that my stress has been high, I'm not getting enough sleep, I've been pushing it hard in my workouts, I'm getting sick, or have been participating in habits that are tough on my body. That knowledge helps me to prioritize being gentler to my body and to learn what helps me to thrive. I love it! You can save $30 using my referral link.
For A Little Gift That Has A Big Impact
A Handwritten Letter
Sometimes the best gifts are priceless. These days, handwritten letters are a rarity. Show someone special you're thinking about them, share a favorite memory, or tell them why you're grateful for them. This simple gift is guaranteed to stand out and make someone's day. Practicing gratitude and fostering connections is also an amazing way to boost your own happiness.
High Quality Dark Chocolate 
Chocolate is not only delicious, it's also a superfood and amazing for brain health and a mood boost. In order to reap all of those benefits, aim for high quality dark chocolate that's 75% or greater. 
I'm absolutely loving Theo Chocolate lately. Their chocolate is epic and they have great values and a wonderful mission. Their 85% dark chocolate is my favorite, though I'm just discovering they recently added 85% vanilla cacao nib, black rice quinoa crunch, and salted cashew flavors and now I most definitely need to track those down! 
My other current favorite is Thrive's organic 85% dark chocolate with cacao nibs and Himalyan pink sea salt. Yes, they're amazing. I added two bars to my latest order. Next time, I'll definitely be adding more.
Most 85% dark chocolate bars have only 3-4 grams of added sugar per serving. Pretty great, right?! If you find that dark chocolate tastes super bitter, start paying attention to how much added sugar you consume in a day. Your taste buds adapt. The more sugar and sweets you consume, the more your taste buds get used to that level and need something even sweeter to get the same "fix". When you cut back on the added sugar you're consuming, you'll find things like fruit or dark chocolate become enough to satisfy your sweet tooth.
For The Busy Person Short On Time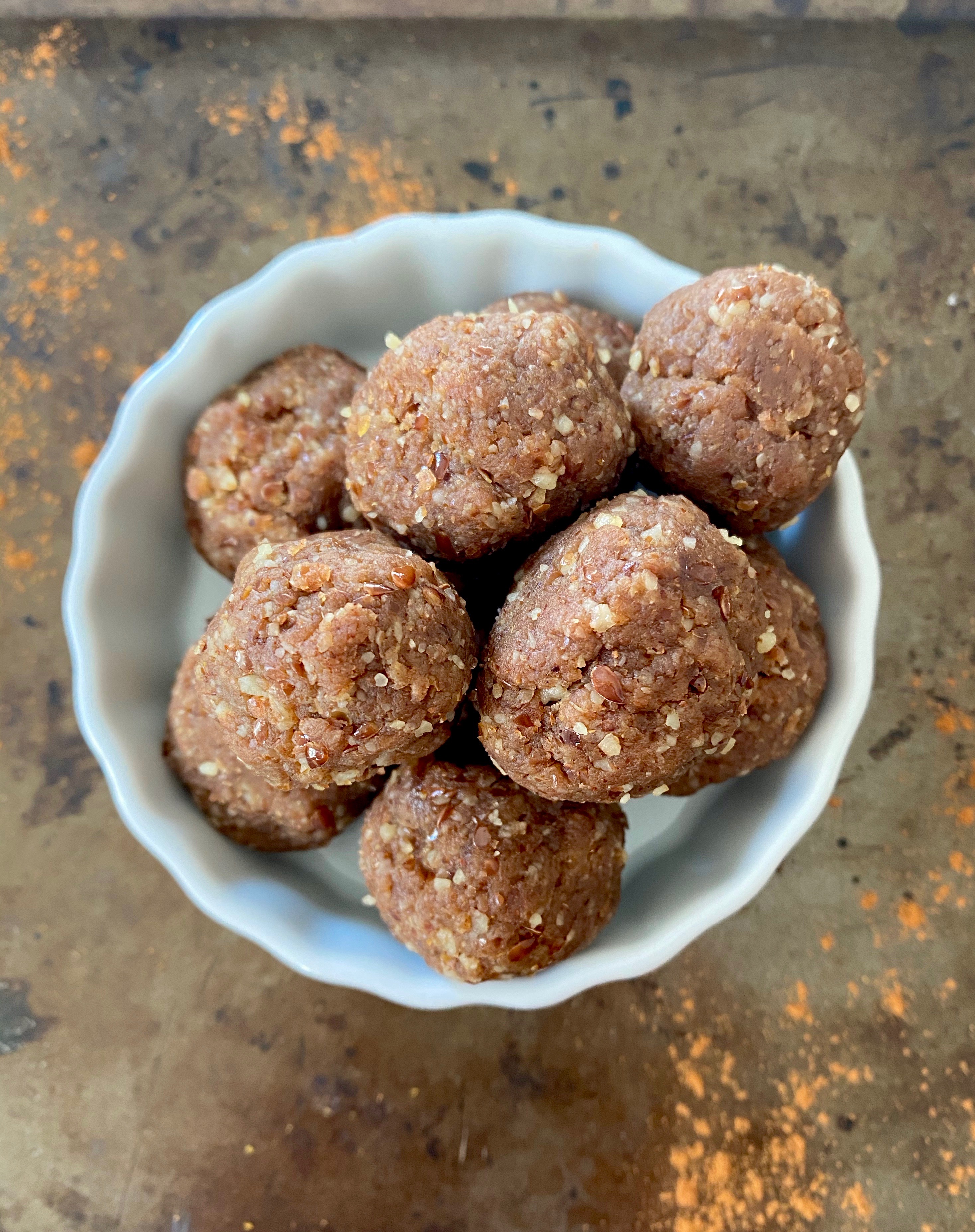 Amazeballs
This time of year, there are so. many. Christmas. cookies. I used to be one of the people who gifted Xmas cookies to everyone. We had a family tradition of getting together for a weekend and literally cooking thousands of Christmas cookies. It was fun, but eventually it got out of hand. 
These days, I prefer giving a refreshingly nourishing (and delicious) alternative. Amazeballs are crowd pleasers and provide a nourishing option for an energy boost when on the go. Here are some to try:
Other variations I've made include pecan pie, carrot cake, and matcha. The pecan pie and carrot cake are recipes included in my Life Boost Jumpstart Program. You can also have fun playing around with your own combinations! I love adding ground flaxseed or chia seeds for more plants, omega-3's, and fiber! 
Thrive Market
Speaking of Thrive, a membership is an awesome gift idea for anyone into wellness. Thrive Market is an online grocery store with a huge variety of wellness-related food and household items at lower prices than you'll find in typical stores. 
I order staples from them at least once a month, and I love that there are always new fun products to try. It's a win-win for me: I save money and a trip to the grocery store, easily get all the healthy staples I want that are hard to track down in grocery stores, and feel good supporting a company with an awesome mission. These are some highlights:
They have high standards for quality, sustainability, and affordability. 
They're carbon neutral (aiming for carbon negative soon).
For every paid membership they donate a membership to someone in need.
You can get 30% off using my referral link.
Misfit Market
How great would it be on a busy week to have a box of fresh, nourishing groceries delivered to your door? If you know someone who is always taking care of everyone else, a gift card to Misfit Market is a great option for a week when they need a little help. 
Misfit Market's mission is to make high-quality food more accessible while fighting food waste. Each week you can choose from a huge variety of fresh organic produce and other grocery items (including dairy, meat, and fish) that otherwise may not have made it to the grocery store. For example, I've seen the most entertaining variety of small, gigantic, and oddly shaped fruits and vegetables (that weren't uniform enough to make it to the grocery store). Occasionally, there is a product that has passed its prime by the time it arrives, but typically they're all amazingly fresh, organic, delicious options. They always refund immediately for anything that didn't make it. 
When it comes to shopping, I have a theme: nourishing, high quality, good for the planet, simple, and saves me time (and maybe money). Misfit Market fits that bill. To save $10, you can use my referral code: COOKWME-KR1RTK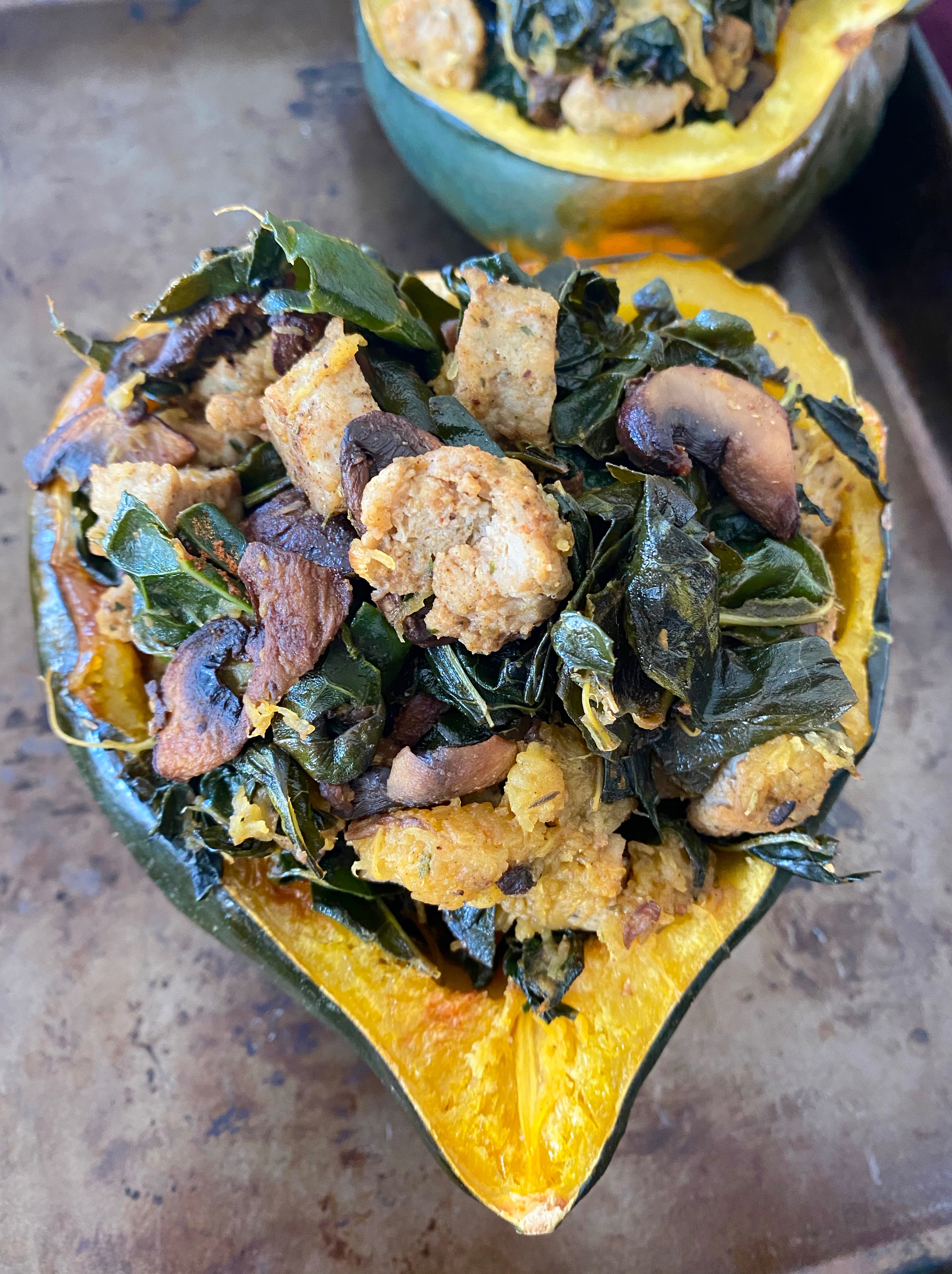 For The Person Ready For An Epic, Energy-Boosting Reset 
5 Week Life Boost Jumpstart Program with 60 minute call
Shameless plug here, but the Life Boost Jumpstart Program is perfect for anyone short on time and in need of a reset when it comes to their health! Everyone deserves to start the year feeling their best. If you know someone ready for a new approach (that could be you!), this self-guided program will provide all of the resources they need to start learning what their body needs to thrive at their own pace. Everyone's success in the program is so important to me, so I'm extending the 30 minute 1-on-1 strategy call to a 60 minute call. Use the promo code "GIVE50" at checkout for $50 off the program and the extended 60 strategy call. 
If you have any questions about the program or a gift card, don't hesitate to send me a message. 
What was your favorite gift of all time? What would you add to this list? I'd love to hear about your favorite wellness items!