10 Best Kitchen Tools Under $25
Today I'm sharing a roundup of my top ten favorite kitchen tools that are under $25. These are items that I use frequently and that have made my life so much easier in the kitchen. With Mother's Day around the corner, these also make for a thoughtful yet inexpensive gift. Even better, use some of these tools to make her a wonderful treat! These tools are also perfect house warming or wedding gifts.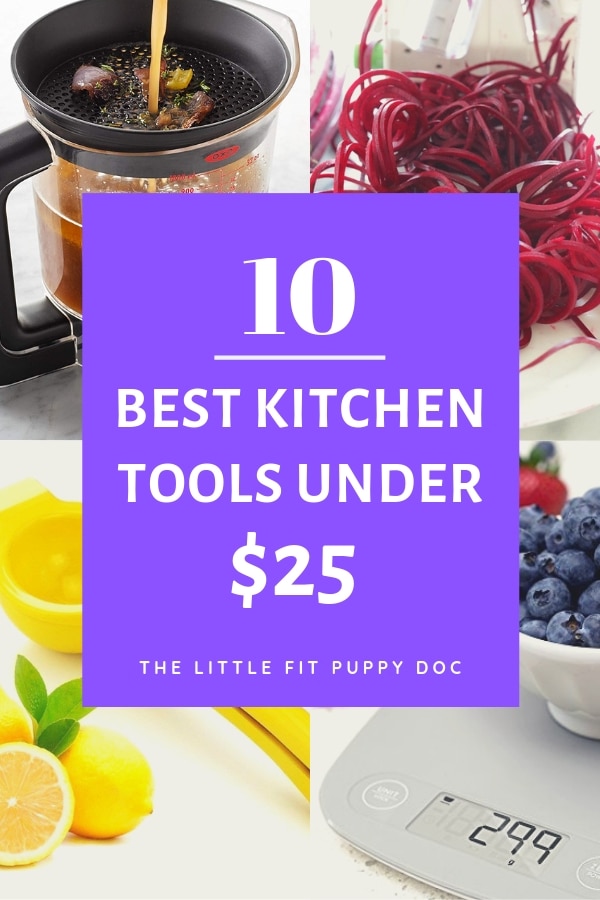 I use our spiralizer all the time because it instantly makes vegetables way more fun. And fancy looking. I use ours mostly for making "zoodles" (zucchini spiralized into noodle form), but the options are endless. Carrots, summer squash, potatoes, beets, parsnips, turnips, etc. are all great candidates for spiralizing. I like to mix zoodles with a little pesto in the summer for a super fast and easy side that tastes great and is a crowd pleaser. For a complete dinner that comes together in less than 10 minutes, I add rotisserie chicken or shrimp. I also love to add marinara sauce along with chicken/turkey sausage or meatballs for a yummy Italian dish that doesn't weigh me down.
If you're looking for inspiration, there are loads of awesome recipes out there calling for spiralized veggies. Skinny Taste has TONS of recipes I'm dying to try. Here are just a few: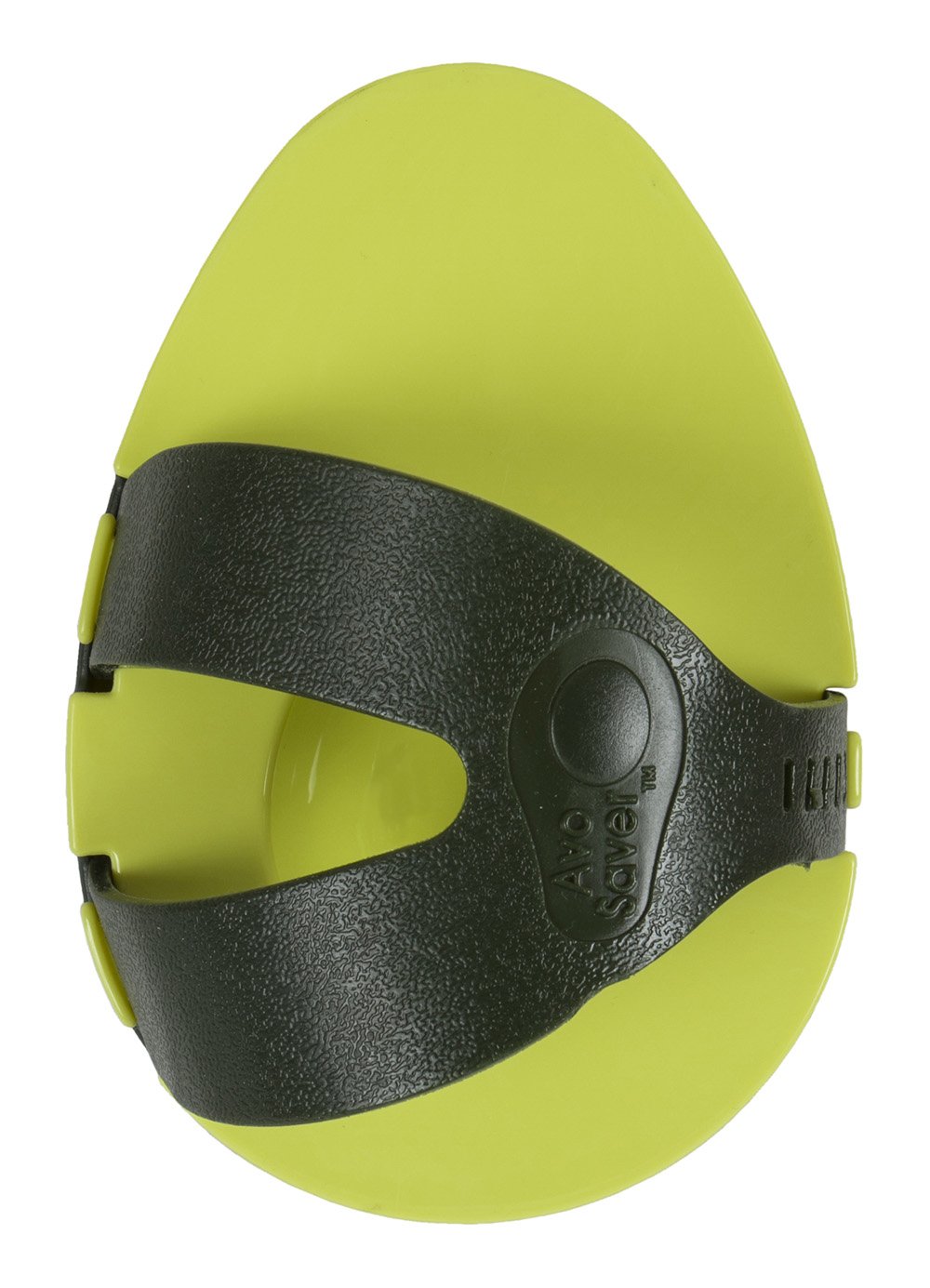 This avocado saver is one of my favorite little kitchen items. It works amazingly well at keeping that extra avocado half fresh and free of brown spots. I also think it's kind of adorable buckling in my little avocado so it's nice and safe. These are sold in a pack of two which I think is kind of funny. I don't know about you, but I don't typically cut my avocados in half just to save both sides for another time. However, this means you get an extra avocado saver to gift to a fellow avocado addict. Spread the avocado-saving love!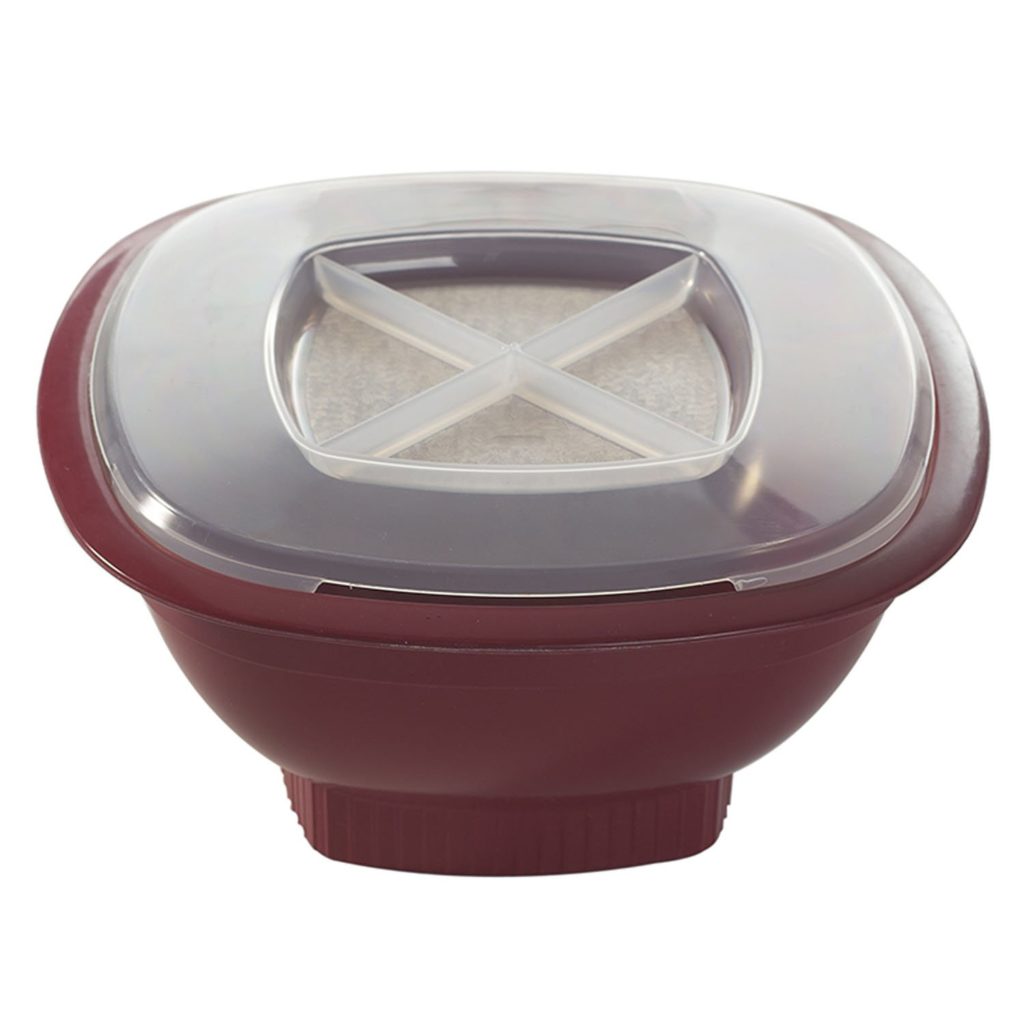 I mentioned my love for this microwavable popcorn maker in a Friday Favorites when I discovered a new delicious popcorn combo (seriously, try it!). We have been using this popcorn maker for years, and it's a game changer for a quick and healthy way to make popcorn without any waste.
Basically, you just add popcorn kernels to the bowl and put it in the microwave. A few minutes later, you have a perfectly popped bowl of popcorn without having to use the stove or wasting a paper bag. I love that I can top it with a healthy fat like olive oil or ghee and whatever fun combo of spices I want to try. It's also convenient when we're making this buffalo wing popcorn recipe which is not healthy, but it IS delicious and awesome for a crowd.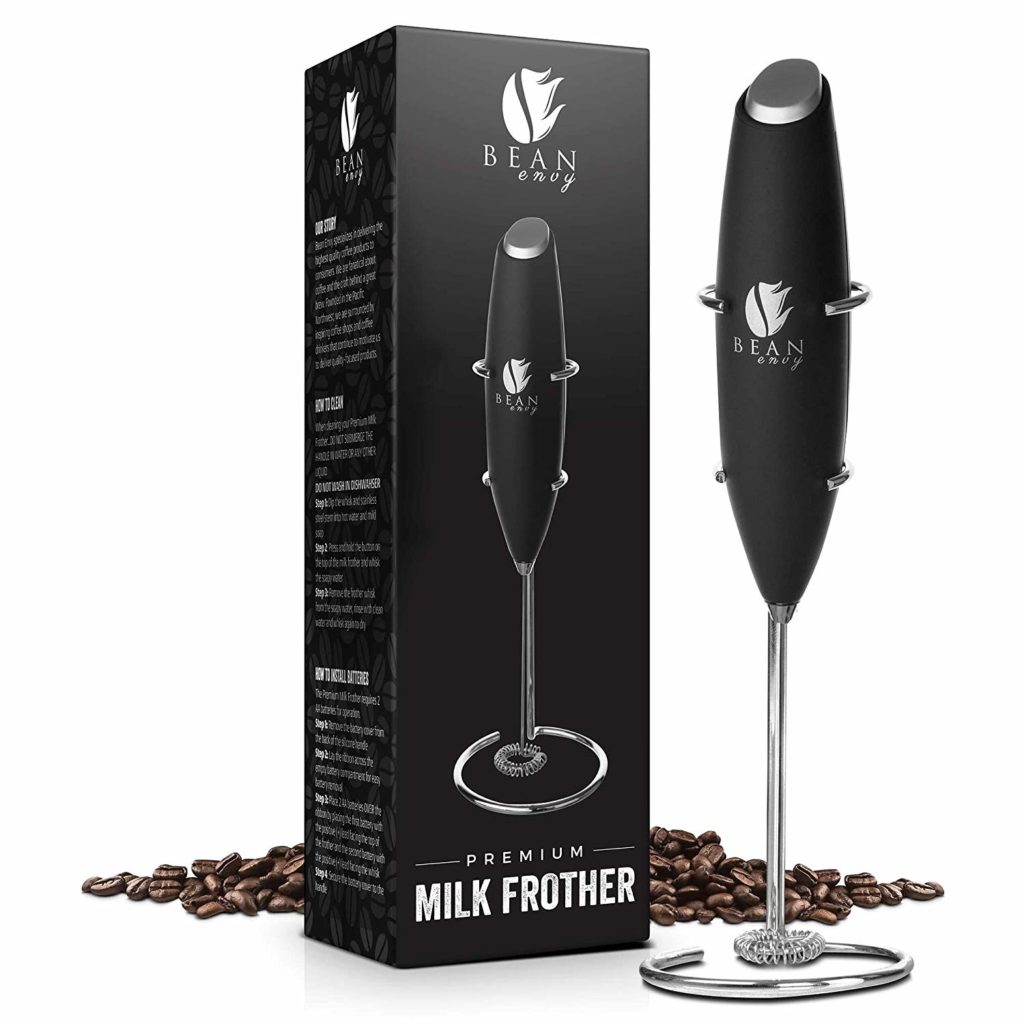 This little guy works amazingly well to create perfectly foamed lattes at home for the cost of only a couple Starbucks lattes. It's surprisingly powerful and works like a charm with a variety of milks. I find that even at some fancy coffee shops they claim that it's difficult to create a foam with unsweetened almond milk. I'm not sure why their high end machines struggle, but this is able to create an awesome unsweetened almond milk latte no problem. I also love using this to make golden milk lattes or chai tea lattes in the evenings.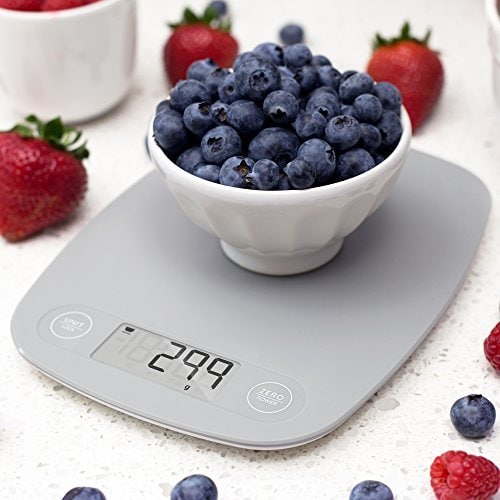 Every kitchen needs a little food scale. I often use a scale when I'm baking instead of measuring cups to make the measurements more precise. Going by the weight of flour takes the guess work out of making sure I'm not packing the flour too much or too little when measuring.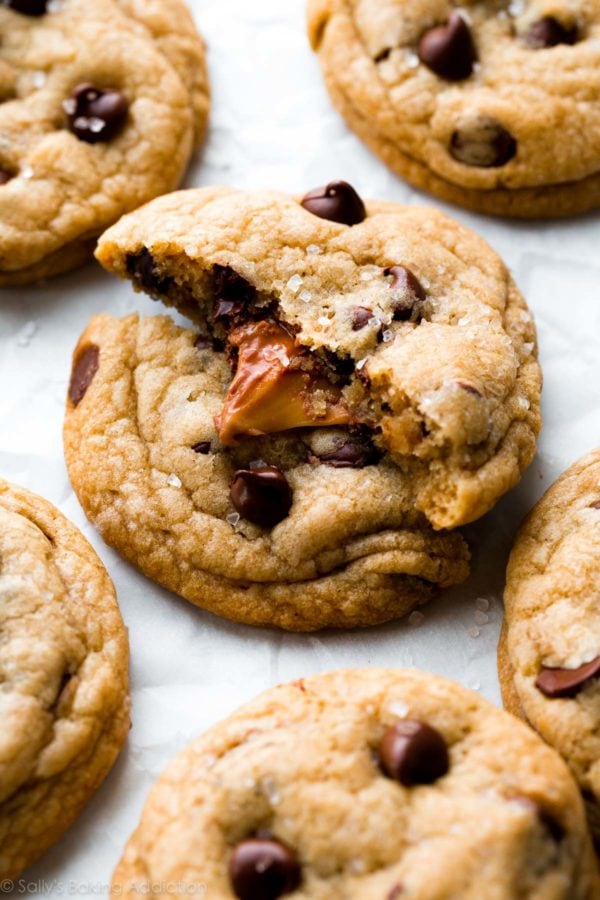 If you're looking for an amazing resource for baking and dessert recipes, Sally's Baking Addiction is my go-to for epic recipes every time. I adore her posts because she explains the science behind the amounts and types of ingredients chosen to create the perfect cookie or moist (sorry) cake. Because of that, I always use my food scale for her recipes. (Bonus: it saves on dishes if you put the bowl on the scale and zero it out with each new addition instead of using measuring cups.)
Sally's salted caramel chocolate chip cookies and cake batter chocolate chip cookies are a couple of my favorite cookie recipes that always vanish immediately. This somewhat healthy double chocolate zucchini bread is another addicting recipe I've made countless times. My husband's favorite cake is this decadent Chocolate Zucchini Cake that he's requesting again for his birthday. I've gone on a wee bit of a tangent, but I can't recommend her recipes enough!
As a bonus, these food scales are also useful for weighing letters and small packages. And kittens...but maybe use a different scale for that.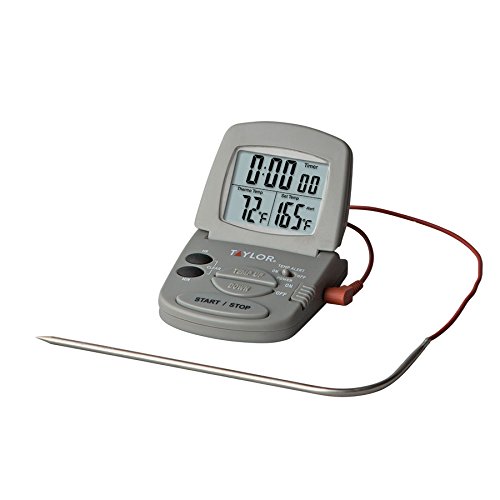 If I had to choose the single most useful and inexpensive kitchen tool I have, it would be this thermometer. This completely eliminated the guessing game of whether a roast chicken was ready or not. This thermometer allows you to set your desired internal temperature depending on the meat being cooked, as well as a separate timer. The probe goes into the meat and monitors the temperature as it cooks (the wire is oven safe). An alarm sounds once the meat is appropriately cooked. Conveniently, the timer is magnetic so it can stick to the outside of the oven.
This little kitchen tool was life changing. Instead of frequently checking on the chicken and opening and closing the oven door to check its temperature I can leave the oven door shut and know when I have a perfectly cooked roast chicken. If you ever cook meat in the oven, you seriously need one of these! I think this is the perfect gift for anyone who cooks (or wants to start). While I have the simple one I linked to above, you can get slightly fancier ones with two probes like the one here for monitoring two different types of meat or separate pieces.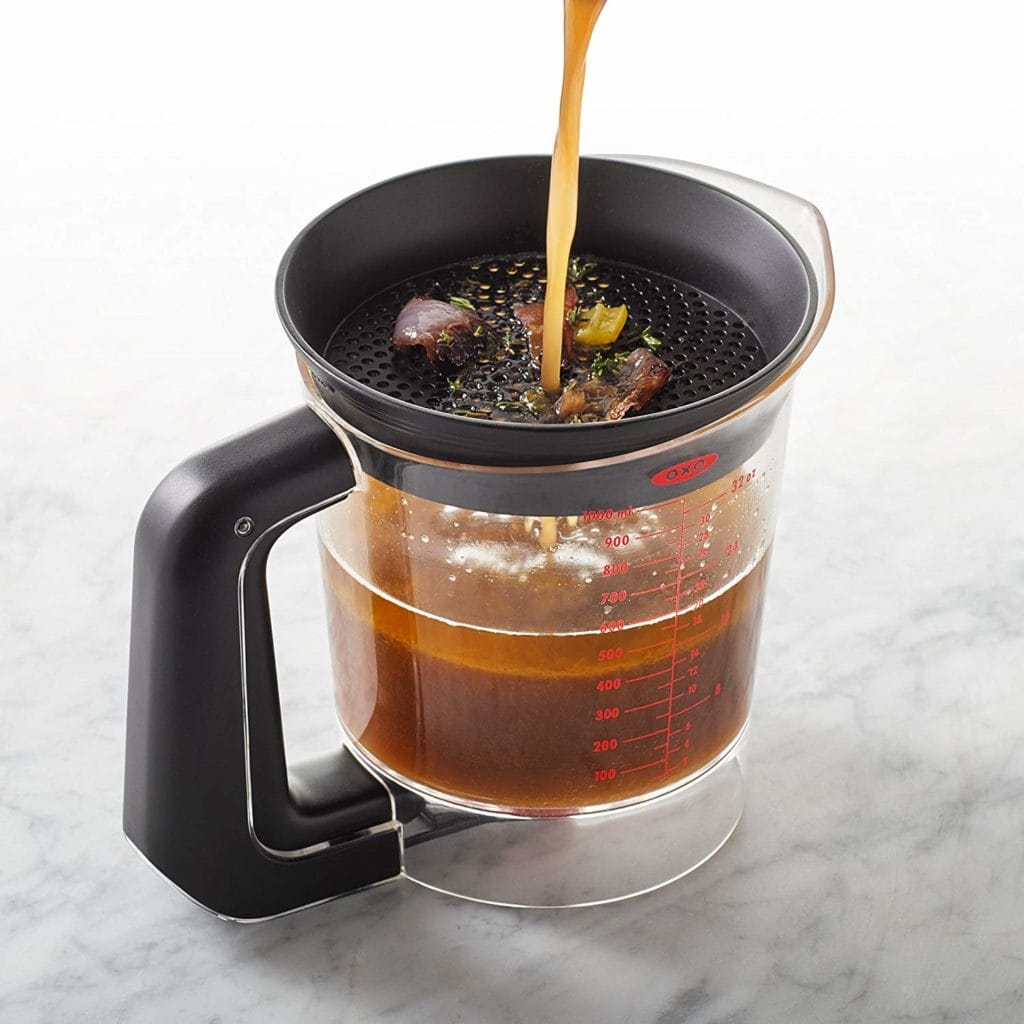 Mmm, what a name. While the title may not be super appealing, this gadget makes life a lot easier. After you've cooked your perfectly roasted chicken, it's a perfect opportunity to make home-made chicken stock or if we want to be trendy "bone broth". Making broth is so easy until the final step of removing the fat layer that rises to the top once it chills. I used to spend time fishing it out slowly with a spoon which was not efficient at all. With this tool, you simply pour the broth in, squeeze the handle, and all of the beautiful broth drains out the bottom leaving the fat behind.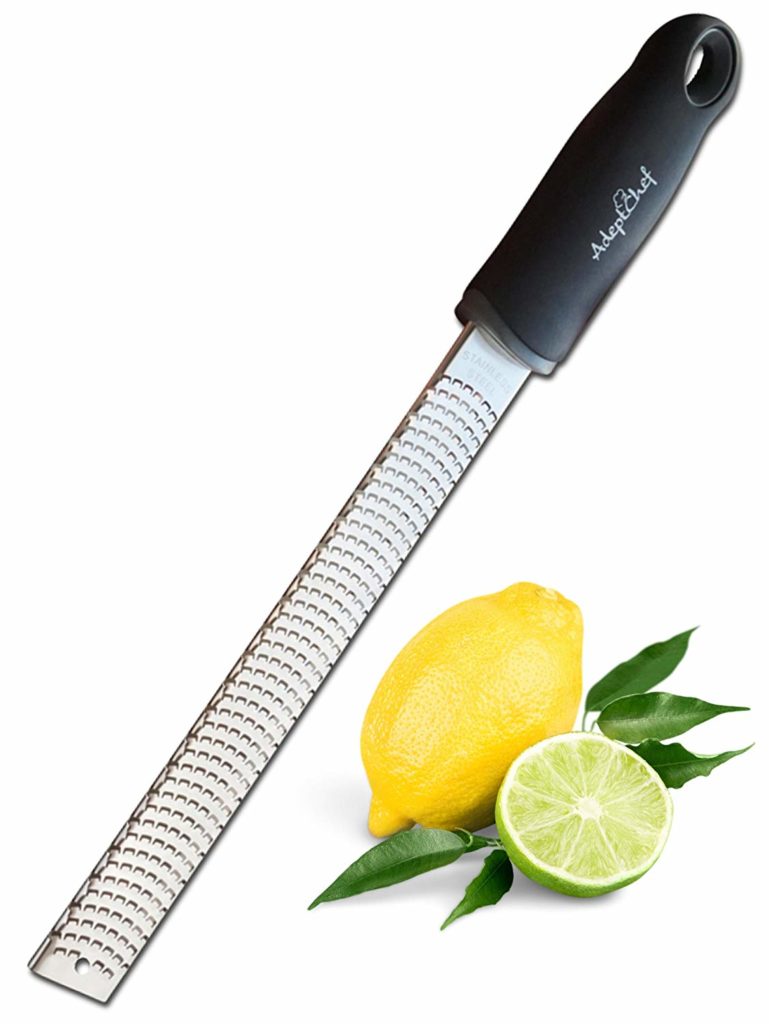 If you ever zest citrus OR if you want perfectly shredded parmesan cheese you need this. Every Christmas, I make this Sweet Orange Cinnamon Pull-Apart Bread. It's basically the love child of a cinnamon roll and orange danish in pull-apart form. It's an amazing recipe. It does, however, call for four tablespoons of orange zest. Do you know how many oranges that is? A LOT.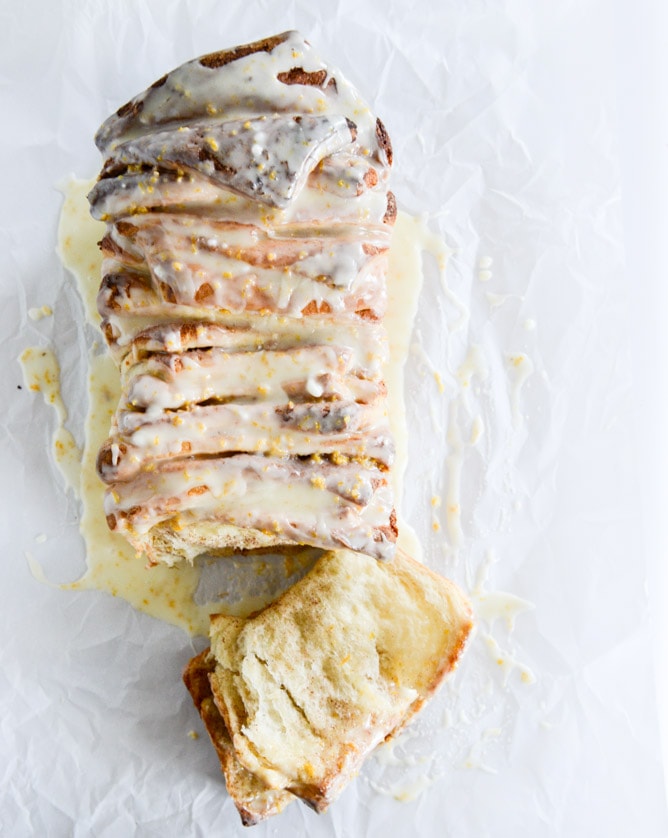 Before I had this zester, I seriously spent an eternity using my grater to zest oranges. This makes the process so much easier and the zest collects on the opposite side so that it's easy to keep it contained instead of trying to collect tiny pieces of orange peel everywhere. Totally worth $10. Also you should really go make that bread recipe - your family/friends/coworkers will love you.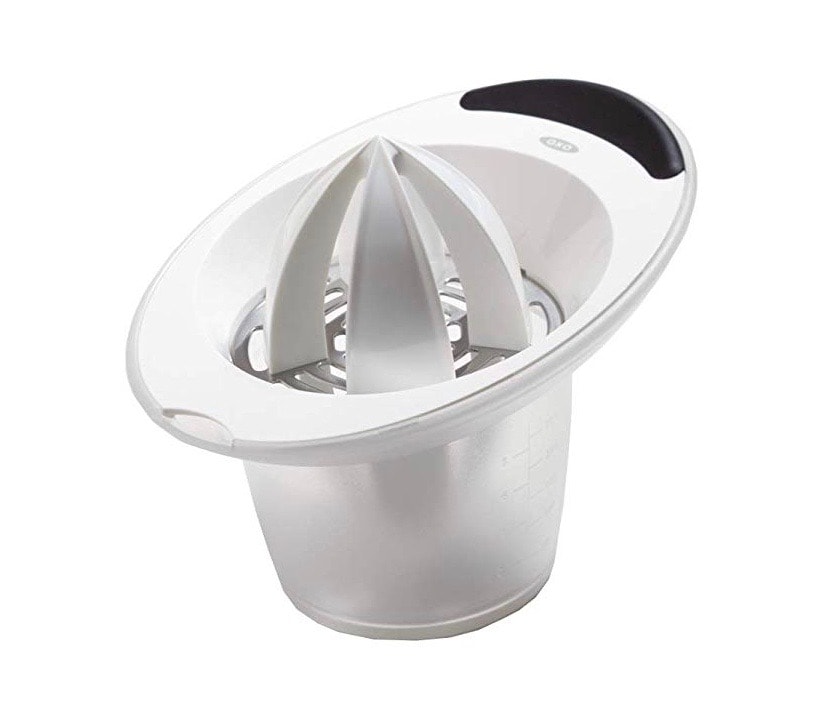 We use this citrus juicer all of the time. Matt makes a mean smoked bourbon and grapefruit cocktail, and this is the best way to get as much juice as possible from the grapefruit. Each side of the juicer is a different size so it's convenient for all of your citrus needs.
This is going to come in handy if you're making the epic orange cinnamon bread, because you have to juice some of the millions of oranges you just zested. (That recipe is not quick, but it's worth it).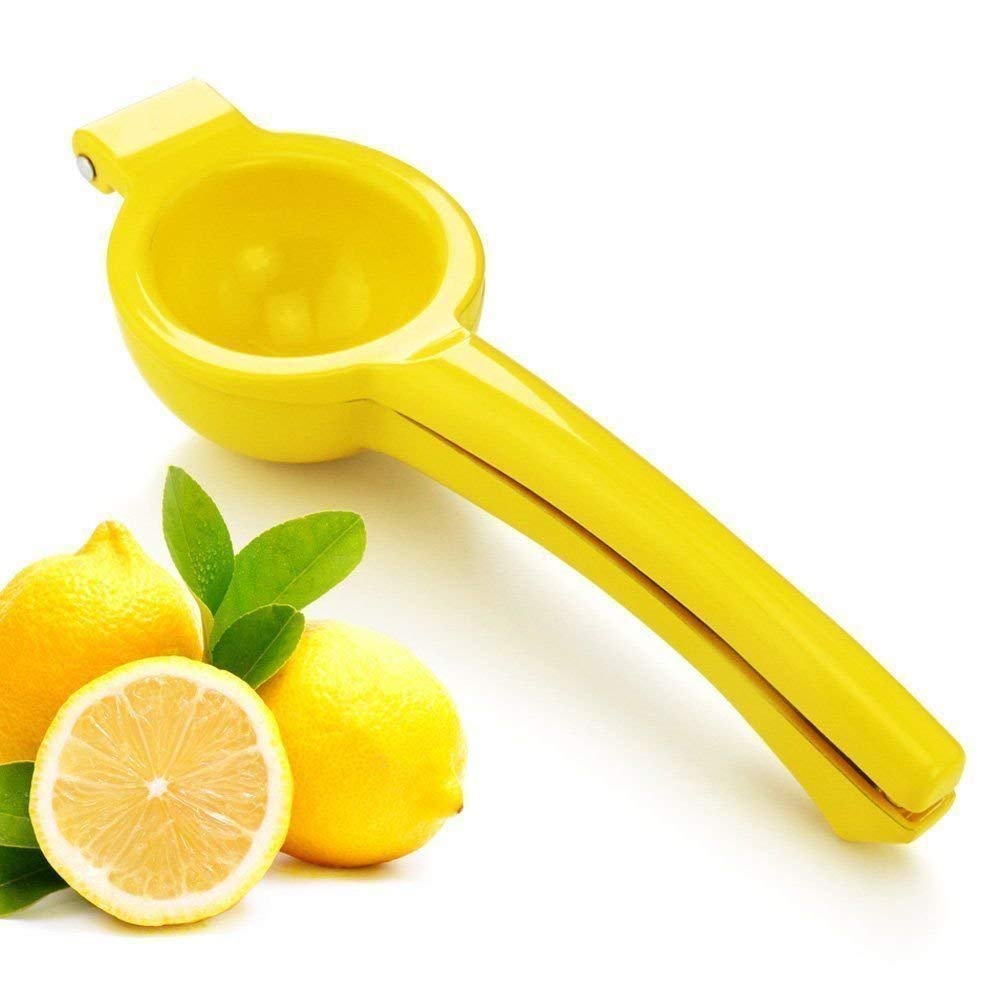 This lemon squeezer doesn't get to have its own heading because we're still on the citrus juicer topic. Also because I said I have ten kitchen items and that sounds better than eleven. But I love having one of these on hand, too. If I only need one lemon squeezed, the above citrus juicer is kind of over kill. This one gets the job done instantly and involves less clean up - win win.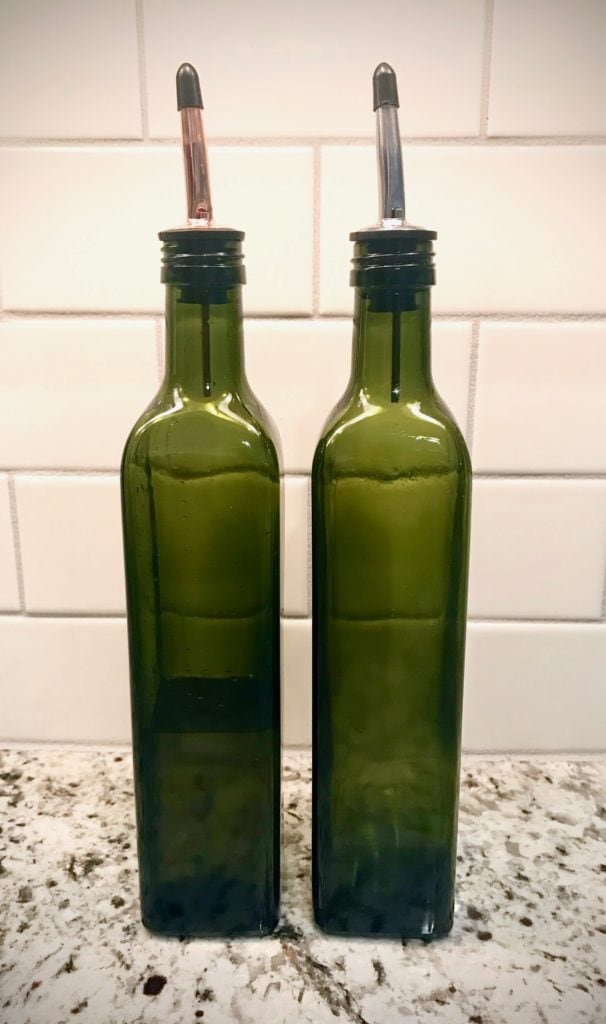 I saved these for last because my picture is not attractive - I'm working on it. Hopefully you can appreciate that these are more attractive than the bottles oils typically come in. I try to avoid using the aerosol cooking spray because I'm trying to be kind to the environment and some of the ingredients in those seem sketchy. For a long time we tried using the reusable oil sprayers, but they always stopped working after a few months. These are simple and make it easier to pour a reasonable amount of oil into a pan or over a salad instead of a glob which seems to be the smallest measurement the traditional oil bottles deliver.
I had been using these clear dispensers for our oils. Did you know oil keeps longer if it's in a colored bottle? Probably, but I hadn't really made the connection. Once I realized that I transferred our olive oil and avocado oil into the green bottles. Now I use the clear ones to store my apple cider and balsamic vinegars, which I love to use as a dressing with dijon mustard on a salad.
FYI: The links included in this post are affiliate links, which means as an Amazon Associate I earn from qualifying purchases. These are all products that I own and love. Thank you for stopping by and for your support. <3
What are your favorite inexpensive kitchen tools?
What kitchen tool do you use the most?