Amelia's Amazeballs: No-Bake Fig Newton Energy Balls
I'm sitting on a plane flying back home after a short trip to Maine feeling refreshed for a new week as I type this post.  I absolutely love my life in North Carolina, but I do miss being close to family.  Last week involved a lot of sad and challenging cases at work, but after a weekend of playing with my sister's new puppy, Arlo, and family I'm starting the week back with a full heart.  Now, instead of balls for days on my iPhone, I have photos of Arlo for days.  But don't you worry – I have one more Amazeball recipe to share.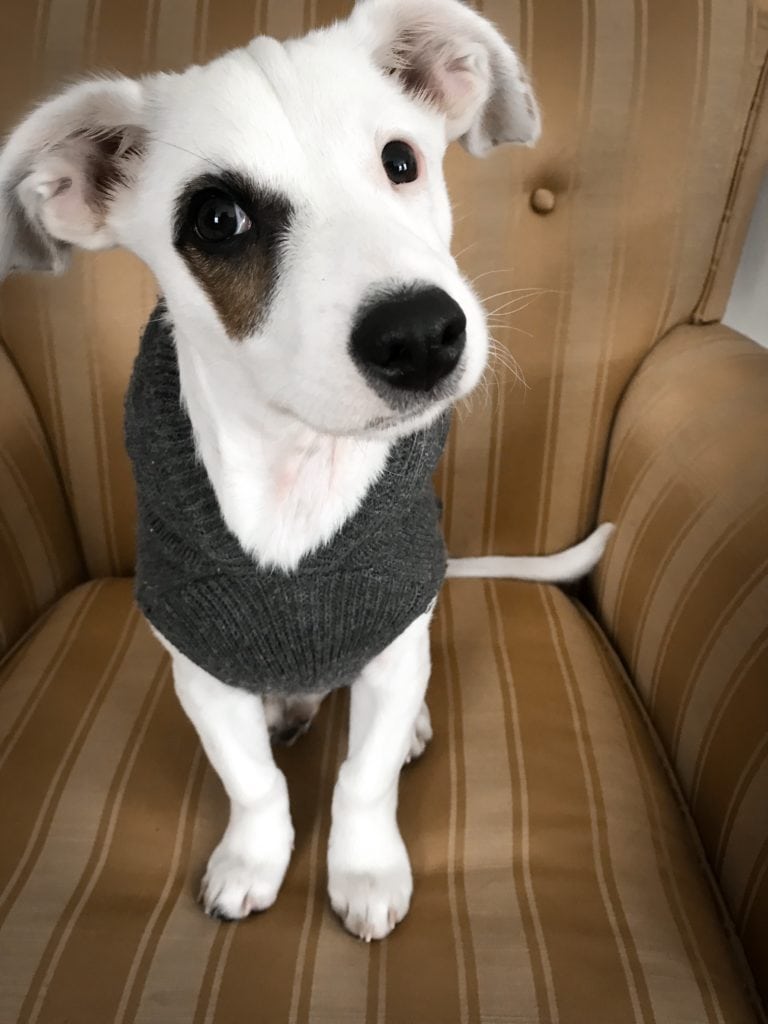 By now, I think you're getting the idea of these little energy balls.  If you stick with the basic 2 to 1.5 cup ratio of nuts to dried fruit you really can't mess these up.  If you're adding a lot of extra powders (cacao, maca, collagen powder, etc.), then you may have to add some more moisture to get the balls to form.  Warning: if you add a little too much moisture and add cocoa powder it turns into more of a brownie batter.  While they won't form balls, they will make your husband thrilled and willing to help "clean up" the failure.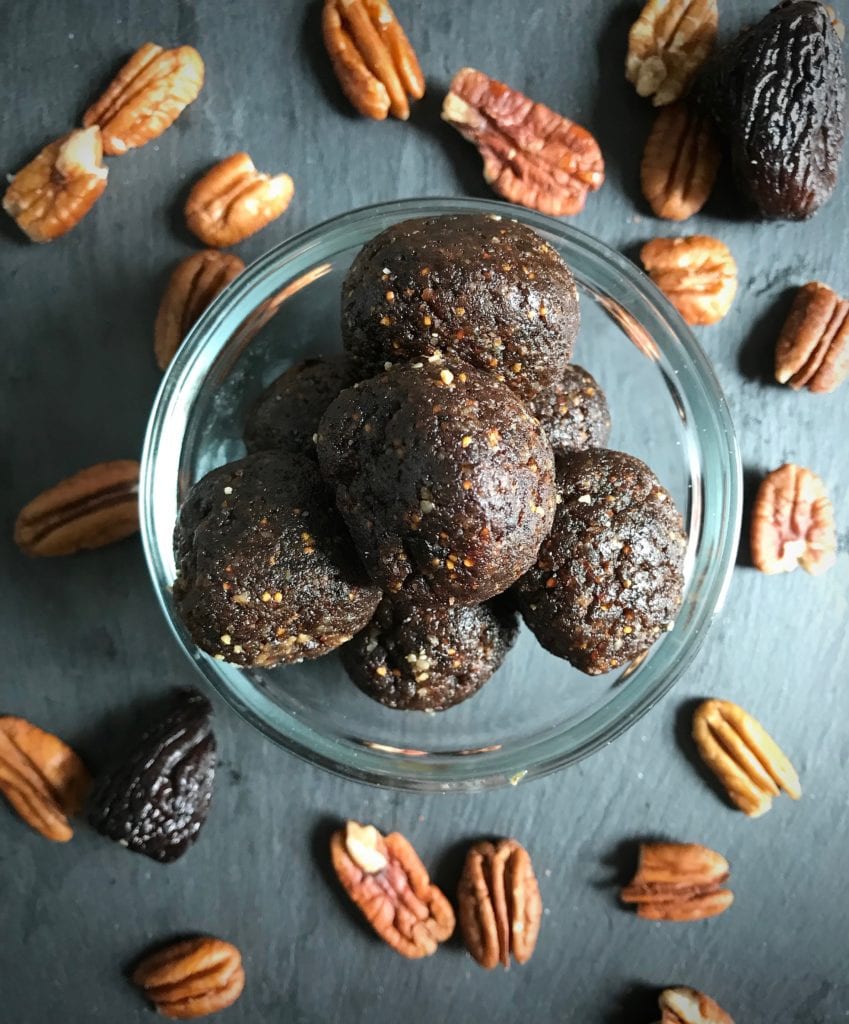 We're going real basic with the balls today, and the flavor is a bit of a blast from the past: these taste just like the filling of Fig Newtons.  Do people still eat Fig Newtons?  Does anything else have figs in it?  Figs are underrated.  
I find that figs are even easier to work with than dates for Amazeballs.  The ones at ALDI have more moisture than dates so that you don't have to worry about soaking the dates in water to get the balls to form.   The whole point of these balls is to be quick and simple (I had written fast and easy but with all the ball talk we were heading in the wrong direction), so figs for the win.  I had pecans on hand which pair perfectly with the figs and a little vanilla, but if you don't have pecans I think cashews, sunflower seeds, and almonds would all be delicious options.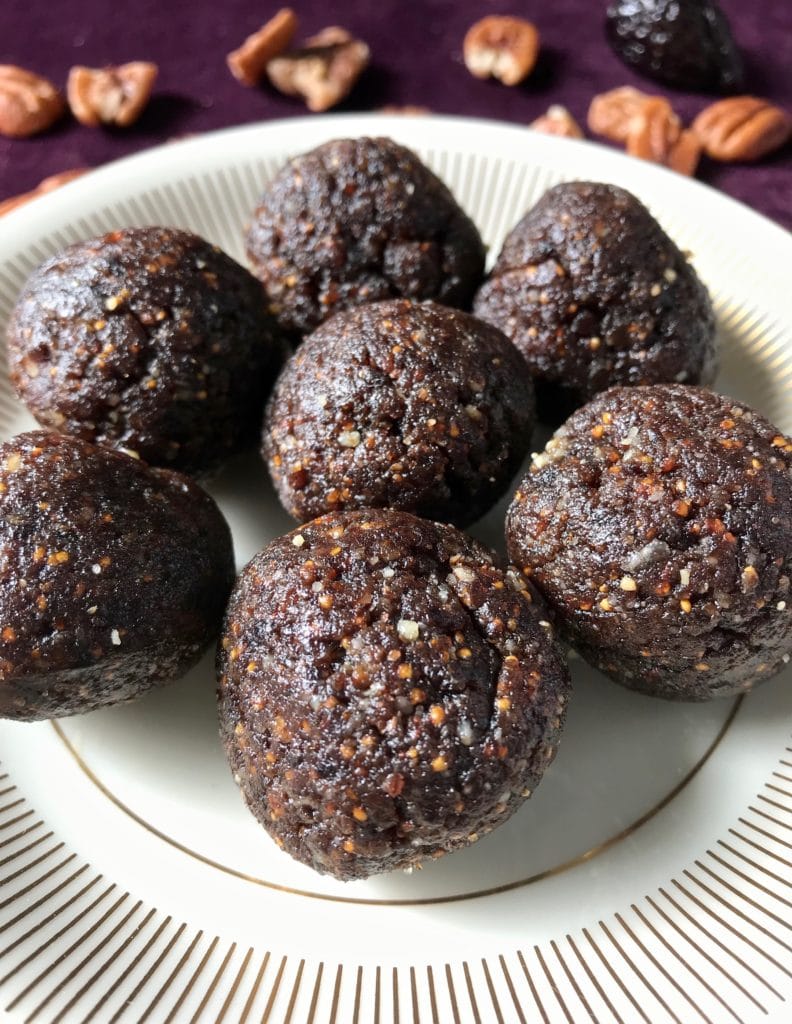 If you're getting a little sick of these Amazeball recipes, the good news is this is the last in the series!  At least for a while.  I have all sorts of topics coming down the pipeline including glute activation, DIY projects, sharing a glimpse of a pretty epic trip, our wedding, and even a brief peek into veterinary medicine.  In the meantime, I'd love to hear if you've tried any of the Amazeball recipes, and what combos you've created yourself!  Have an awesome week. <3 
Amelia's Amazeballs: No-Bake Fig Newton Energy Balls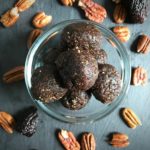 These 2 ingredient no-bake energy balls couldn't be easier and taste exactly like the inside of a Fig Newton cookie.  
2 cups pecans
1.5 cups dried figs
1/2 tsp vanilla ((omit for Whole30))
1/2 tsp salt
Place pecans into a food processor and pulse until a course crumb consistency forms.

Add remaining ingredients and pulse until the mixture starts to loosely clump together.

Using a tablespoon, form into balls.  Keep refrigerated and enjoy!