Friday Favorites: Adventures, Fun, and Magical Mushrooms
Happy Friday!
September was jam-packed with lots of fun, travel, exciting changes, and new adventures. We went to Maine twice, had a trip out West (see below), and I started my new veterinary position with Indevets. I believe in creating your own path and finding the balance in life that works for you. For me, that means balancing my veterinary career and health coaching. Indevets' mission believes that happy, healthy vets make better vets. Clearly, they speak my language and share my mission. The opportunity came at the perfect time for me as I navigate balancing both careers.
As an Indevet, I'm able to create my own schedule and fill in at different hospitals in the Charlotte area. It has been a fun experience visiting different hospitals, meeting new people, and adapting to different protocols and medications available. I now have a monthly wellness column on their blog and most recently shared life-changing mindset tips.
Okay, on to some of the other things I've been loving lately!
Exploring the Grand Canyon
Traveling and exploring new places is one of my absolute favorite things to do! Last week, we flew to Arizona for a little vacation with my brother- and sister-in-laws to visit the Grand Canyon. I had never been and seeing it in real life truly took my breath away. I couldn't stop taking pictures, and yet, photos truly don't represent the canyon's stunning vastness in real life.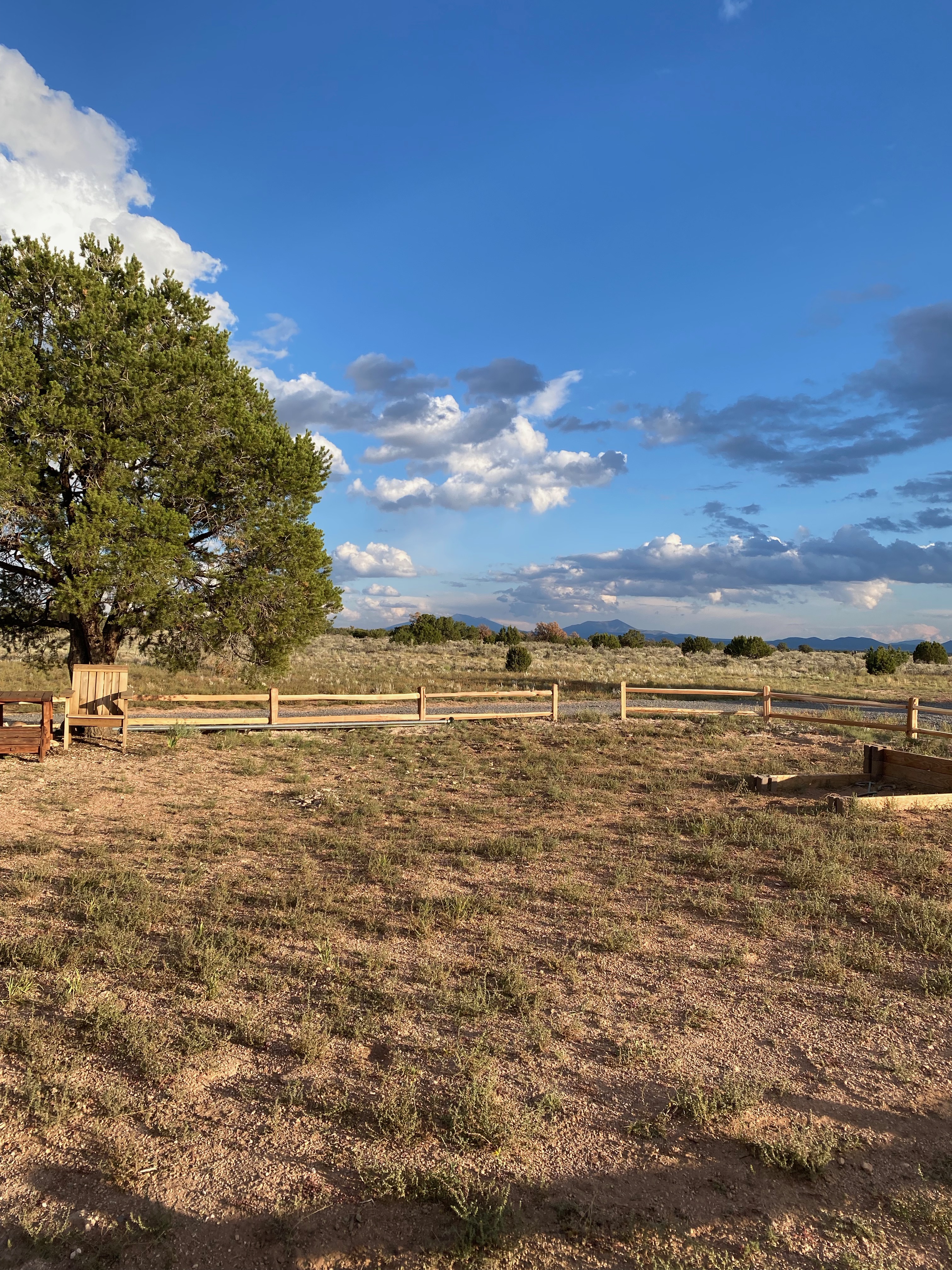 We stayed at an AirBnB in Williams, AZ that was tucked away on 30 acres. It was amazingly peaceful and a convenient drive to the canyon. The first full day we were there we hiked down and then up the canyon. It's a funny way to hike - going down first and then back up. It's definitely something to keep in mind when deciding how far down the canyon you want to go, since the second half back up is more strenuous (and often hotter).
The second day we hiked along the Southern Rim. At first, I wasn't that excited about just hiking along the top but it turned out to be one of my favorite parts of the trip. The path and terrain continued to change along the hike, which kept things interesting. The views were even more stunning than the first day, and it was fun to see all the way down to the Colorado River. It's hard to believe one river can carve such a massive canyon. It certainly left me with a whole new respect for the Colorado River!
While the trip was a blast, it also feels great to be back home doing work I love. We (hopefully) have another trip in November to another country that I'm excited about. Stay tuned. ;-)
The Happiness Lab is one of my favorite podcasts. I was first introduced to Dr. Laurie Santos when I took her Yale course, "The Science of Well-being" online through Coursera. I highly recommend the course - it dives into the research behind happiness, how our minds work, and misconceptions we have about what we think will make us happy. It's fascinating and has practical tips for boosting your happiness.
However, if you don't have time or interest in taking a full course, her podcast is the next best thing! It covers many of the topics from the course and more. I really enjoyed the most recent episode. Laurie herself has recognized that she could use some more fun in her life. This was Part 1 of 2, so I'm looking forward to the next episode. They also talk about time famine (feeling like there aren't enough hours in the day) being the biggest reason for not having fun. See how those two things are related? 
I encourage you to listen it all of it and to start your own "fun-tervention". It has inspired me. A good place to start is with this question that she asks, "What's one thing you've always wanted to do, but say you never have time for?" 
Lion's Mane 
I ordered Lion's Mane in my latest Thrive Market order, so I've been adding it to my coffee every morning. I've mentioned my love for Lion's Mane in the past, but it deserves another moment in the spotlight! 
Lion's Mane is a magical mushroom. Not in the psychedelic sense, but in a major brain-boosting-super-powers kind of way. Lion's Mane is thought to help with memory, focus, and cognitive function, in addition to potentially supporting the immune system and digestion. It may even help promote the growth of new nerve cells. 
So far studies supporting its benefits are small, but promising. For example, this double-blind placebo-controlled study done in adults 50-80 years with mild cognitive impairment showed a significant improvement in cognitive function with supplementation. 
When it comes to health, my goal is to feel my best physically and mentally. The same goes for you! When it comes to brain health, it's important to start with the basics. Nourishing your body with nutrient-dense food, staying active, getting enough sleep, and managing stress all have a major positive impact on brain function. But if you have those covered or you're looking for an extra boost, Lion's Mane is an amazing option.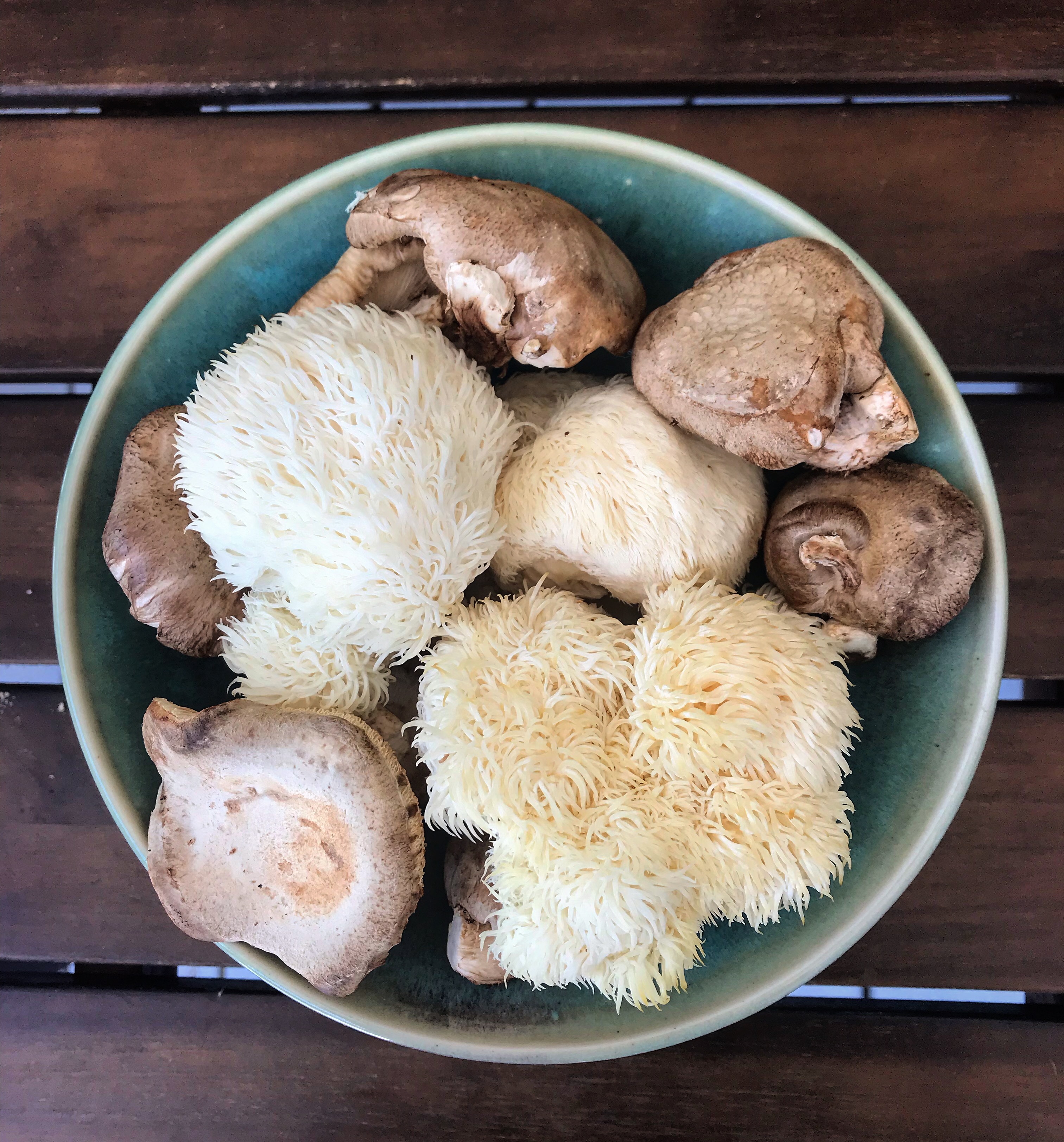 You can get Lion's Mane in many forms, but the actual mushroom is super delicious. I love picking them up from my farmer's market and sauteeing them in a pan with a little olive oil or ghee, salt, and pepper. Simple and delicious! However, it comes in many forms like the powder I've been adding into my coffee. I get my Lion's Mane from Heritage Harvest Farms at the Davidson Farmer's Market. They also sell Lion's Mane bourbon-cremed wellness honey. It's as divine as it sounds…
Here are some other things you may have missed this month:
What's something that's making you happy this week?