Friday Favorites #39
Happy Friday! I hope you all are having a great week with some fun weekend plans ahead. My sister and cousin are visiting this weekend along with their boyfriends, so that makes me beyond happy and excited for an awesome weekend. Once again I'm stopping by to share some of the things that have been making me smile lately. As always, I'd love to hear what things you're loving in the comments! Thanks for stopping by. <3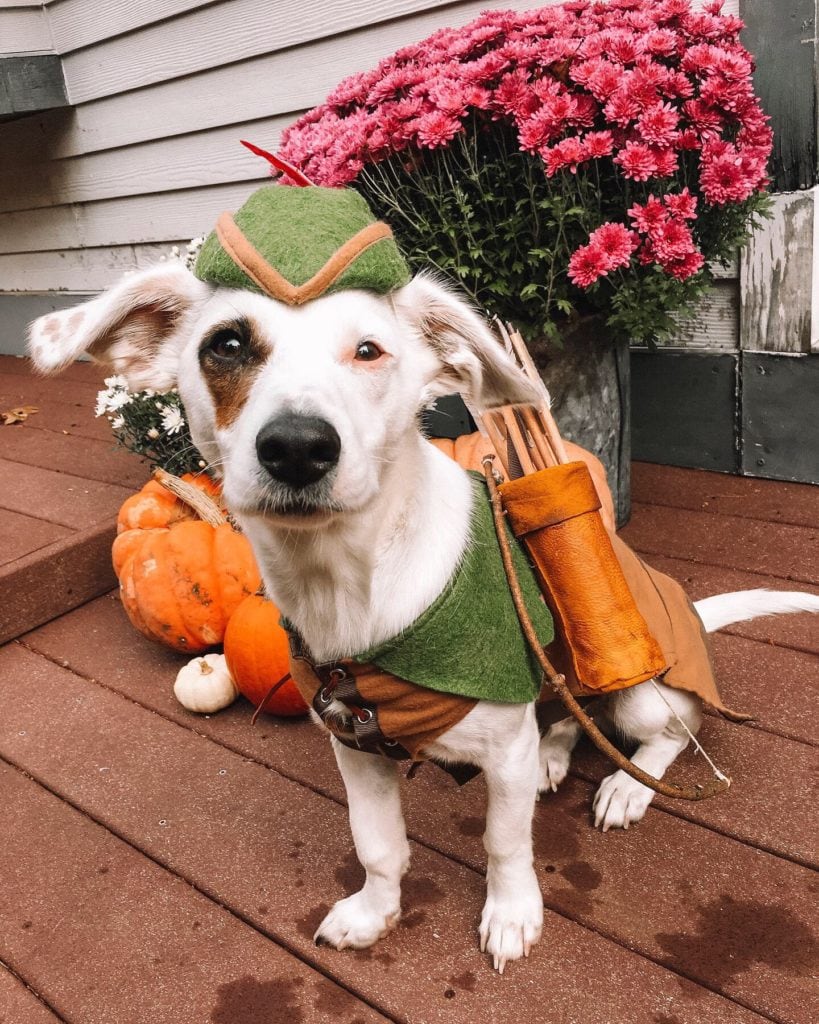 I think this photo speaks for itself. You're welcome.
Okayyy, I'll elaborate a little. Arlo (my furry nephew) was in a costume contest last weekend. My sister created and just whipped up this costume because she's crazy talented like that. Arlo makes the best Robin Hood and any time I need a boost of happiness I just look at this photo. So much cuteness, so much joy...I can't get enough. I think it goes without saying, but he won the costume contest.
Cherry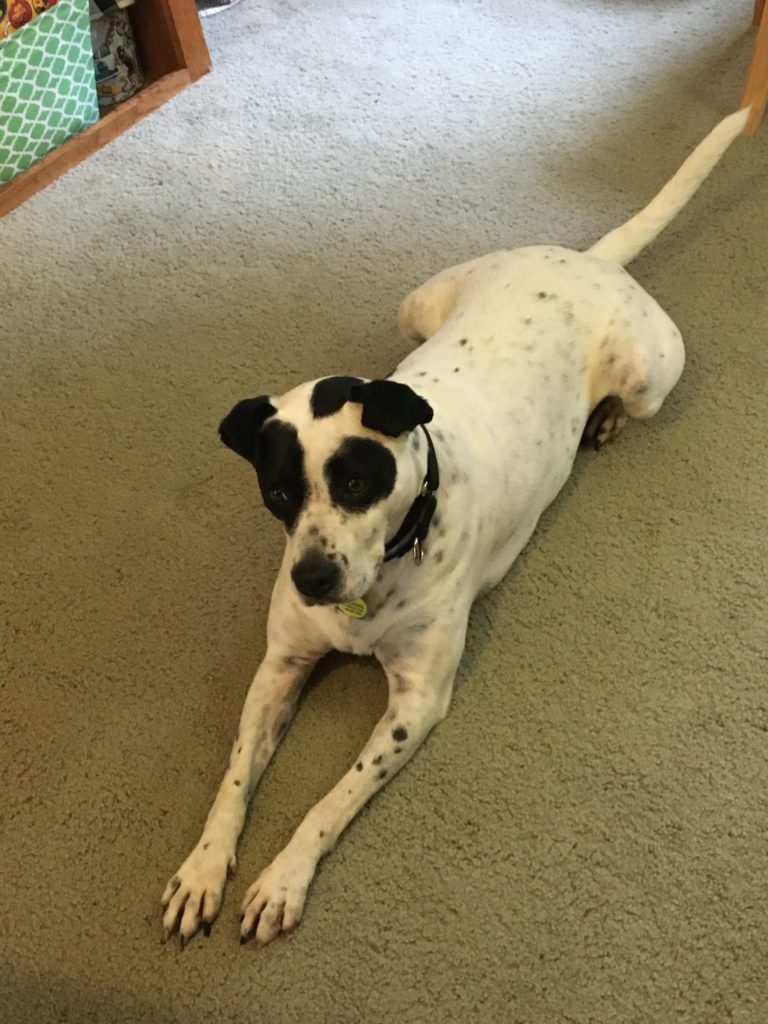 In other dog related news, my parents started fostering this cute and sweet dog, Cherry. Within a couple days it was pretty clear this wasn't going to be a temporary arrangement, and this week she officially became a permanent member of the family. It's clear they're totally smitten, which makes my heart happy to see.
My mom and Cherry are also basically famous now. If you listen to the NPR Politics podcast, you might be familiar with the time stamps they have at the beginning of each episode that are recorded from a listener. My mom submitted one she made while walking in the woods with Cherry and it was selected and aired last week. So fun!
A New Easy Comforting Fall Snack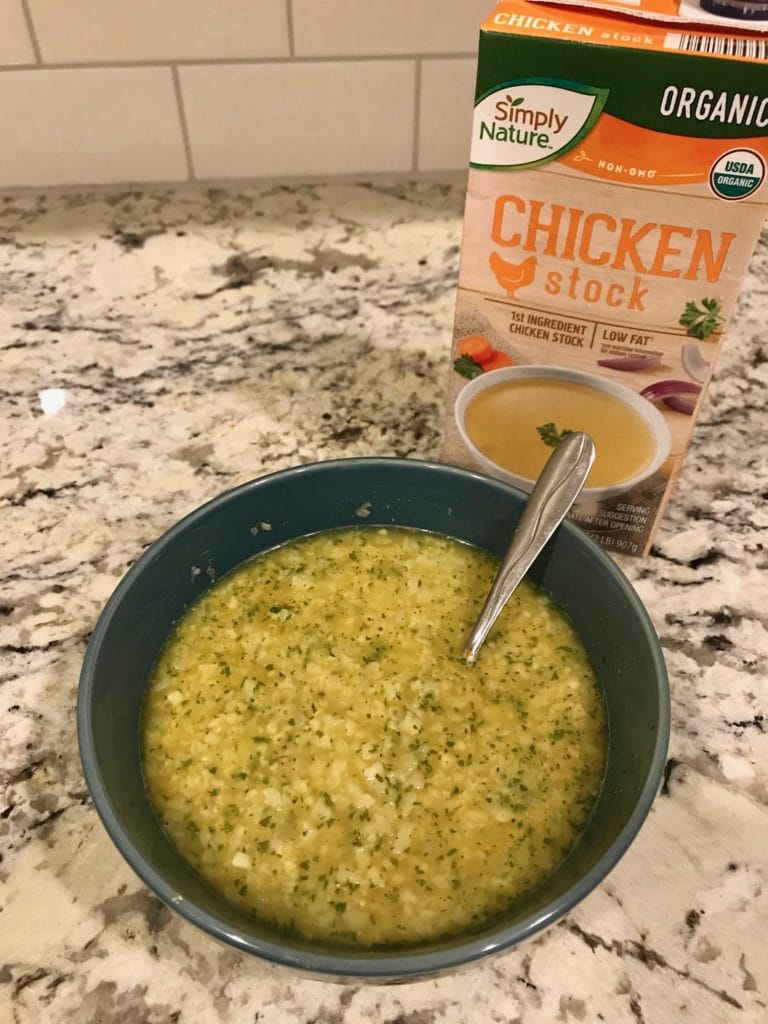 I like to randomly combine ingredients to create things I think are delicious. And then I like to share those random combinations with you guys! I've recently become obsessed with a little 5 minute soup I've been making when I need a warm snack that will satisfy me but not weigh me down. I shared it on Instastories, but it's basically reminiscent of a cheesy rice soup/risotto situation. Except it doesn't have rice or cheese. What it does have is a nice dose of vegetables and protein.
Here's the "recipe":
Fill a microwave-safe bowl with frozen cauliflower rice and microwave for 4.5 minutes.
Add chicken stock or bone broth (really any kind of broth or stock will work) until it reaches the top of the cauliflower rice (more for a soup consistency, less for more of a risotto consistency). The rice heats up the chicken broth pretty well, but I usually pop it back in the microwave for about 30-60 more seconds so it's nice and warm.
Mix in about 2 tablespoons of nutritional yeast for a boost of protein, cheesy flavor, and B-vitamins.
Enjoy! Sometimes I'll also add collagen powder for an additional boost of protein (especially if I'm not using bone broth). I also like to add ginger, turmeric, and black pepper, but that's totally optional.
I've even started to have this as a warm breakfast by adding rotisserie chicken. Fall comfort food cravings hit me hard and this is a current easy combo I'm obsessed with. Lots of options!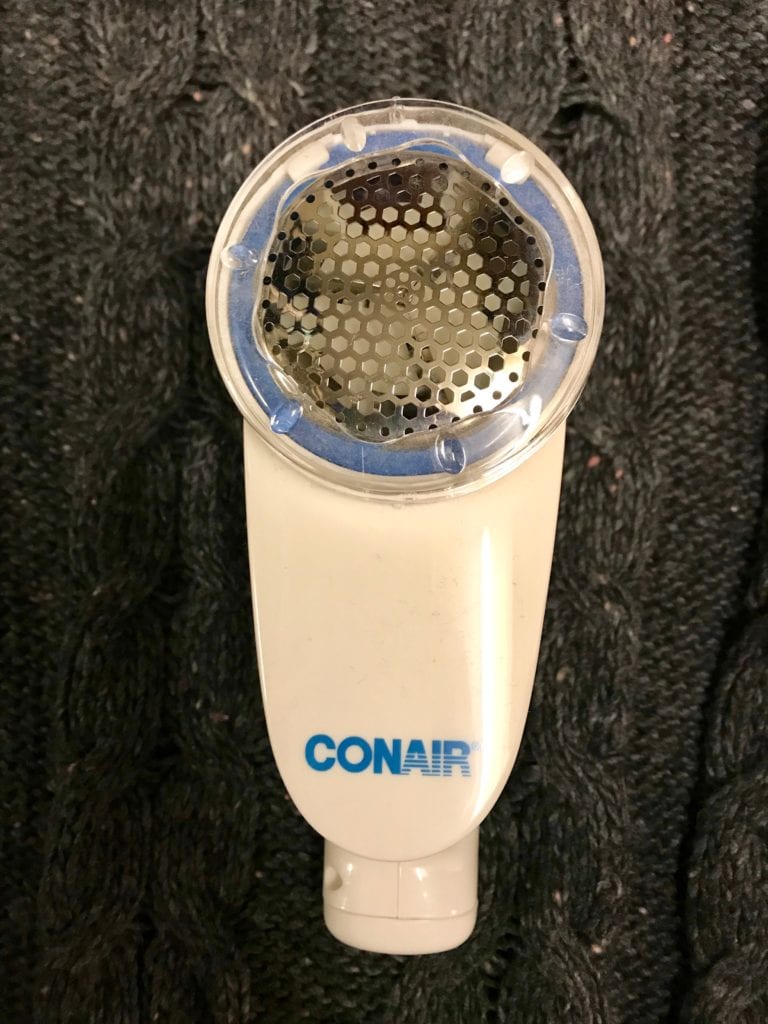 I like to keep our house pretty organized and tidy so that everything has a spot. But sometimes things slowly snowball out of control and that was the state of our closet: disaster zone. My mental state is very much influenced by my environment. When there's a lot of clutter and lack of organization it makes my brain feel the same way.
Sunday was rainy here which initially seemed like perfect weather to work on some blog posts. Instead, I decided to tackle our closet which felt totally therapeutic. How type-A do I sound right now? I can't help it. It was a good opportunity to once again get rid of clothes that don't fit right or are never worn. Between Matt and I we now have a giant bag of clothes and shoes to donate. I had a bunch of sweaters I thought would be going into that pile, but I FINALLY used this little magical fabric defuzzer my mom gifted me and it's LIFE CHANGING, people.
This fabric defuzzer is super addicting as soon as you start using it: instant gratification, friends. I intended to make a little video or before/after photo to show you how it instantly removes all of the pills and makes a sweater look brand new again. However, I was so enthralled in the beauty of this little gadget that I had defuzzed all my sweaters before I could pause and make that happen.
For under $12, everyone should have one of these. It will bring life back to the sweaters you thought were ready for retirement. It also makes for some fun entertainment on a rainy Sunday. When you're in your 30's...
Are you going to dress up your pet for Halloween? Tell me about their costume!
Have you had a foster failure?
What's your current favorite comforting fall dish?
FYI: Some of the links included in this post are affiliate links, which means as an Amazon Associate I (theoretically could, haha) earn from qualifying purchases. I only link to products that I own and love. Thank you for stopping by and for your support. <3