Friday Favorites #38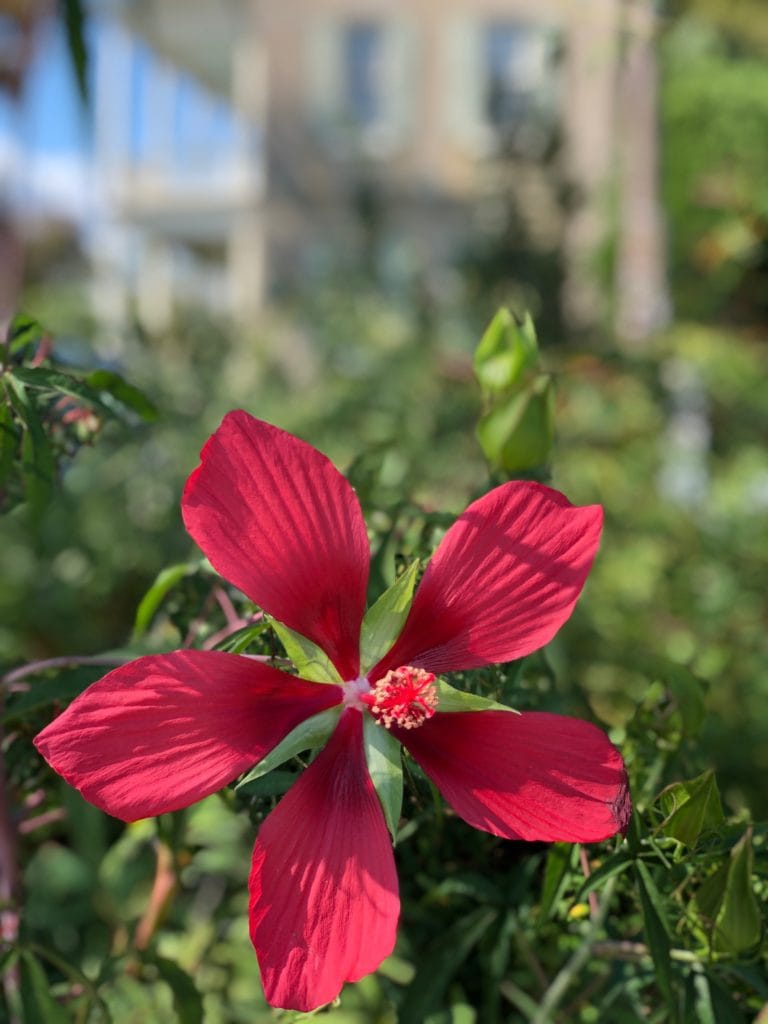 Happy Friday! We have (almost) made it to the weekend once again. One thing I'm super excited about? A smidge of fall weather! It has been in the high 90's this week which is a little bit much for October. Got that, North Carolina? This weekend looks like it will dip down into the 70's which sounds like perfection. Once again, I'm stopping by to share some of the things that I'm loving this week. As always, I'd love to hear about your favorite things from the week in the comments. Thanks for stopping by. <3
Exploring Charleston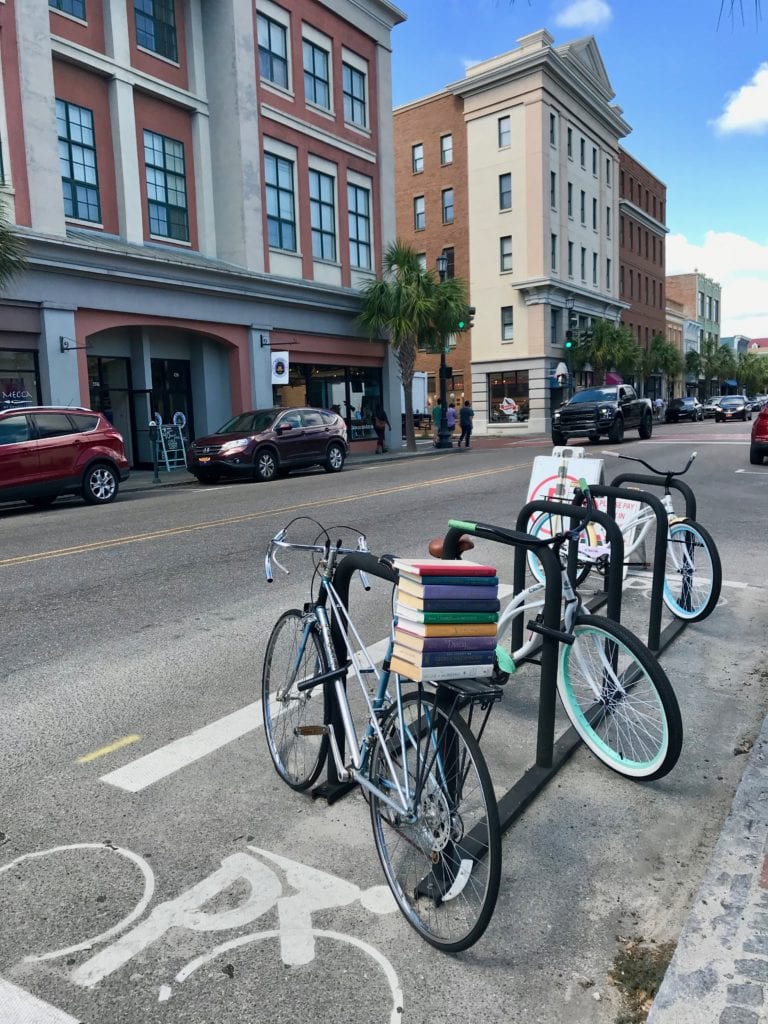 Charleston is such a darling little city! Matt and I visited last weekend for a quick getaway, and really we only touched the surface of what there is to see and do there. Luckily, it's a pretty easy (albeit boring) 3.5 hour drive and now we know what things we want to do when we return.
We spent a lot of time on King's Street and also just walking around neighborhoods admiring the old houses and cool architecture. The food in Charleston is amazing and we pretty much just walked and ate during our time there. Zero complaints. The restaurants that we stopped at were all pretty healthy, so I'll be sharing a little "Charleston Healthy Eats" post in the near future. It was a fun trip, but next time if we want to walk around exploring we'll go a little later in the fall when it's not still so hot. If we go again in the summer (or while it still feels like summer), the beach will be our destination!
Doing my first headstand along with proof that my husband loves me
I did my first headstand this weekend! I do a lot of yoga but the headstand/handstand thing is still something I haven't played around with much. Mainly because I don't feel comfortable upside down and I like my neck in one piece, ya know? But for whatever reason, when the yoga instructor suggested going into headstand towards the end of my yoga flow on Sunday that seemed like the perfect opportunity. Was I in a nice yoga studio with an instructor to spot me? No. I was following a YouTube video in our shoebox-sized hotel room surrounded by a desk and other pointed firm objects. Totes the perfect time!
I did test the waters a little first. When I put my hands and head in place and realized I could balance in the starting position (on my head but with my legs still tucked) I decided to try straightening my legs. I asked Matt if he could spot me and he kindly headed over (haha..no pun intended). It seemed like he was on his way and waiting a couple more seconds would have been just too much, so up I went.
If you've ever tried to do a headstand you probably know that when you start to fall it seems like there's a pretty lengthy amount of time from the point when you recognize you're losing balance to the time of impact. I notified Matt that I was going down (towards the corner with the metal AC unit and my luggage). I trust the man, maybe to his detriment. Somehow he made it just in time to grab my legs and soften the landing. Swoon. When looking for a partner, it's important to find one who will save you even when you do stupid things.
The second go-round went smoother. Matt was there to spot me and helped me find my balance, and then I was just up there on my own! What a cool feeling. Now I want to do all the headstands. But maybe in a little bit of a safer space. Maybe.
A Fun Monthly Goal
I saw this list on Instagram and thought it was such a great list of things to try to prioritize each month. That 24 hours of no social media thing sadly would be a pretty big challenge for me, but I feel like it would be such a great reset for my brain. Especially if that coincided with the day outdoors. No social media for distraction AND a day of fresh air - I feel like that would be like giving my mind a nice little hug and massage.
I also like intentionally prioritizing meeting up with friends, as well as date night. Date night is always something we try to schedule at least once a month, but in reality it doesn't always happen. I love lists and I'm usually pretty motivated to check things off. Maybe if I actually write these out, it will be a visual reminder to schedule time each month for them. I think it's good to have fun things on your "to-do" list, so I'm going to give it a try. What things would you add to the list?
I shared this workout video on Instagram on Thursday and someone asked about my adjustable dumbbells in the background. That made me realize I should totally share them on Friday Favorites, because I LOVE my adjustable dumbbells so much.
Matt gifted the dumbbells to me over a year ago and I use them just about every day. Before getting these I just had a few sets of weights and in order to change the weight on the heavier dumbbells I had to take time to take the plates on and off. That meant for Alexia Clark's workouts I often wasn't using the maximum weights I could simply because it took too much time to change weights between exercises in the same circuit.
With these, it takes a couple of seconds to adjust the weight and then they're ready to go! The weights range from 5 to 52.5 pounds on each dumbbell and increase by 2.5# increments until it reaches 25# (then it increases at 5# increments). I noticed a significant improvement in my strength once I had these glorious dumbbells.
The dumbbells are definitely an investment, but they are SO WORTH IT. If you think about the cost of a gym membership and cost per use (my favorite way to think about buying things) they pay for themselves pretty darn quickly. It looks like Amazon also has a coupon for almost $50 off right now, so that's super helpful. I've been talking about my new BOSU ball recently, but if I had to list my top exercise equipment these would hands down be at the top.
Have you visited Charleston? What were your favorite spots?
What's something your partner has done that shows just how much they care about you?
What's your favorite item on the monthly goal list? What would you add?
This post contains an Amazon affiliate link. As an Amazon associate, I (theoretically could, haha) earn from qualifying purchases. I only link to products I know and love. Thanks for your support. <3