Friday Favorites #35: Skin + Bling Care and Good Eats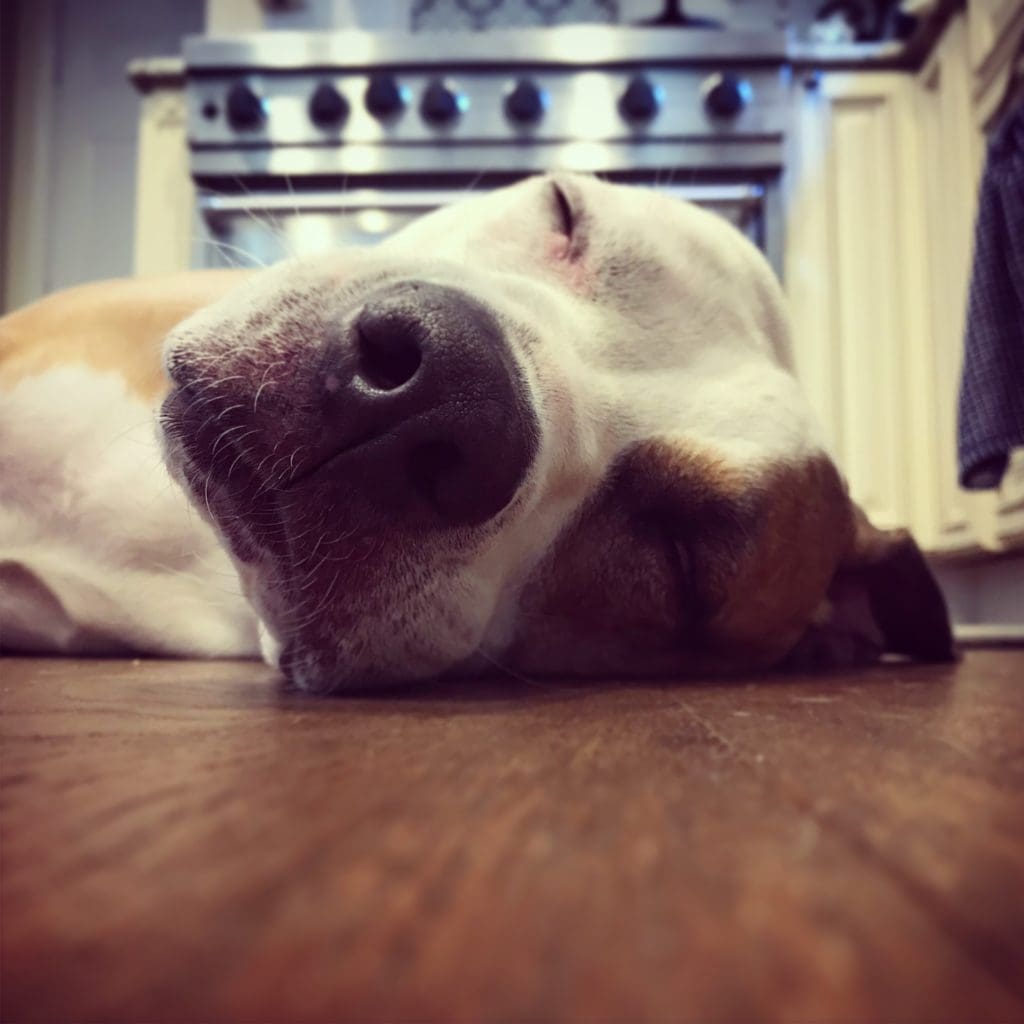 Happy Friday (the 13th)! Things got hectic the last month, so I took a little break from posting last week. But I'm back! While I haven't had many posts, I do have a lot of recipes, workouts, and travel posts in the works that I'll be sharing soon. In the meantime, I'm stopping by to share some of my favorite things from the past couple weeks. As always, I'd love to hear what things are making you smile in the comments! Thanks for stopping by. <3
Date Nights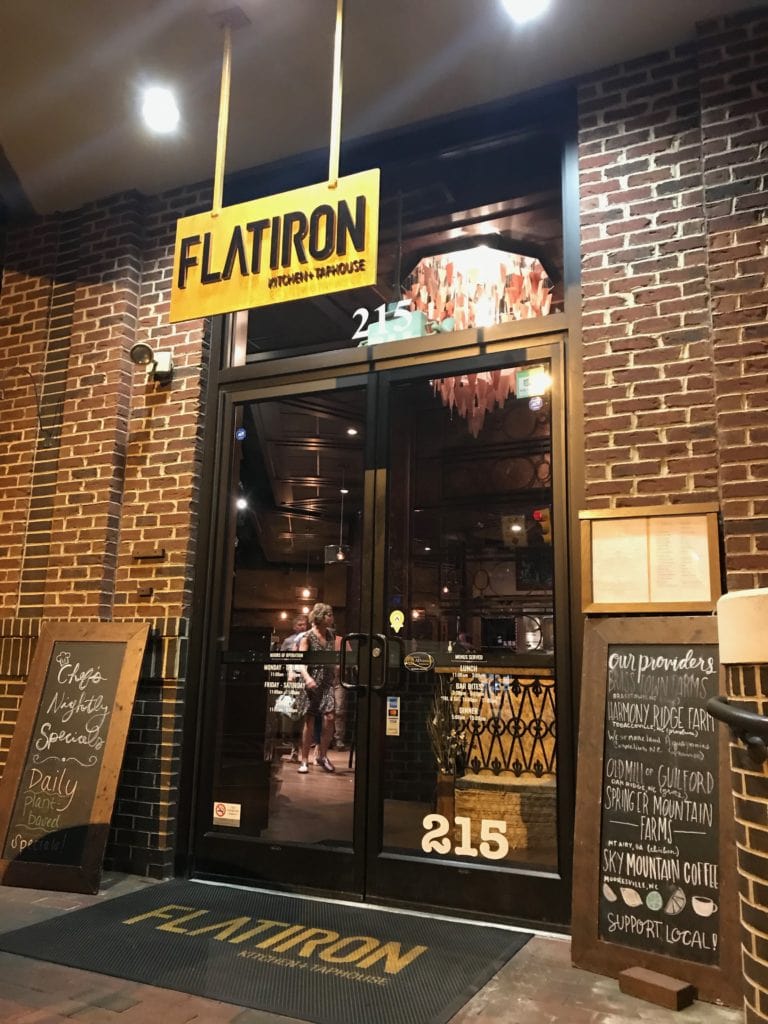 Date nights are the absolute best and we don't do them nearly enough. Matt and I don't see each other a lot during the week due to our work schedules, so by the time the weekend arrives we often just feel like ordering dinner and staying in. That's often exactly what I need, but it also involves "comfy clothes" mode and watching a movie. Sometimes it's nice to get dressed up and have great conversation together.
Last Friday, we went out for dinner at Flatiron Kitchen + Taphouse in Davidson, NC. It was our first time dining there, and we had such a great dinner (both from the food and company). I'll probably write a separate post reviewing Flatiron, but if you're local I highly recommend giving it a try for a nice date night spot. We were really impressed with the food, and they even have a Groupon right now that is a crazy good deal!
After savoring a great meal together, we decided we weren't ready to go home. We made the short drive over to Beer Lab in Mooresville to share a flight of beer. When we arrived we discovered they were having a free comedy show from Atlanta comedians. That provides some fun entertainment, though we were also busy comparing our thoughts and Untappd ratings for the beers we were trying. As always, they had some great options that we had never tried.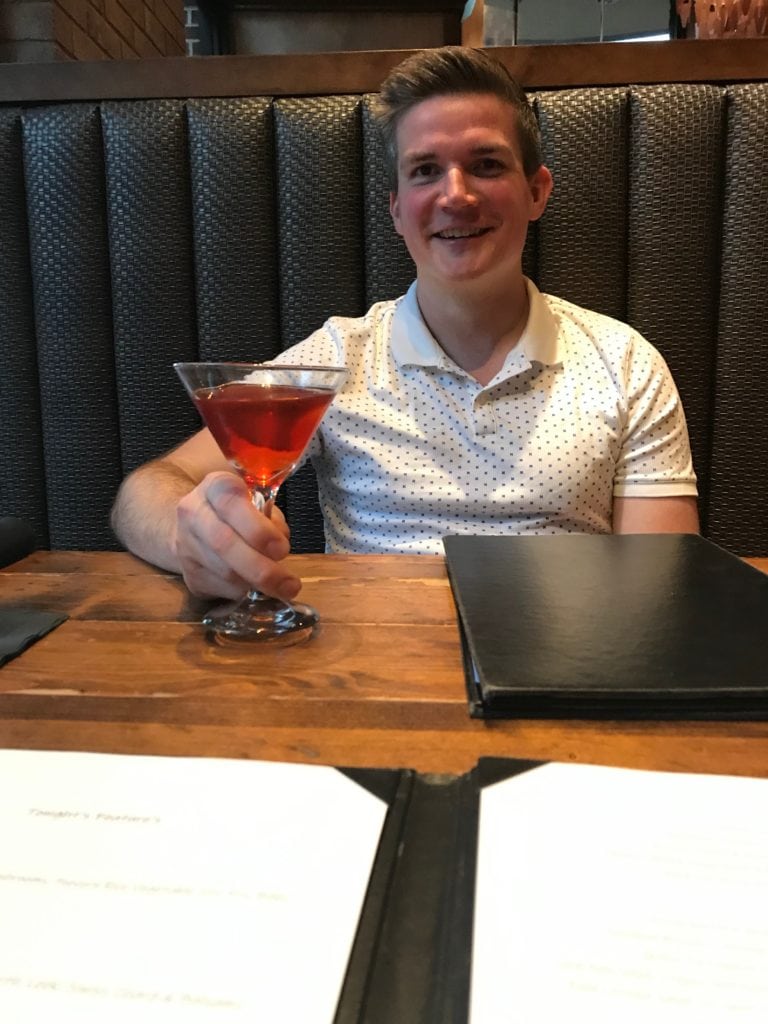 The night was a nice reminder of how important it is to prioritize date nights. It's easy to fall into a typical routine, but putting in that extra effort to get out of the house and spend quality time together is always a reminder of how much I love the man I married. That evening made my heart happy.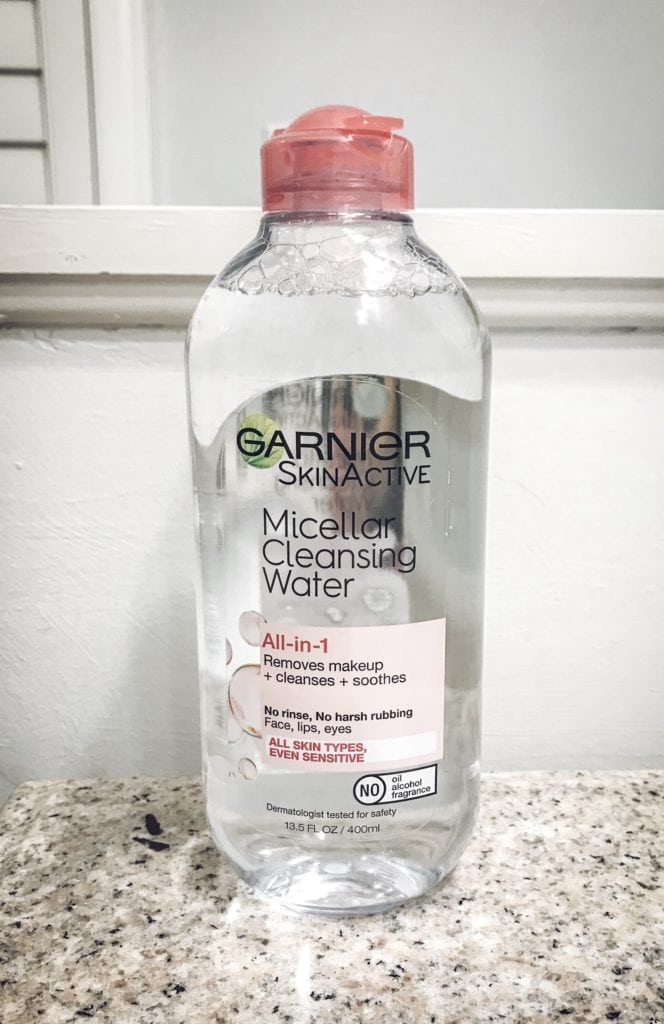 Birthdays are always a time when I reflect on the past year and think about goals and plans for the next 12 months. This year, one thing I really need to get my act together on is skin care. It's never something I've put a lot of thought into. My skin tends to not like to be messed with, so I tend to be pretty minimalistic with my approach. Now that I'm in my 30's I don't think that's really cutting it.
My skin care routine involves whatever makeup remover wipes I find at TJ Maxx, a moisturizer, and sometimes an eye cream or other product I bought on a whim. If you're knowledgable about skin care, that probably makes you cringe. I'm starting to notice that my skin isn't as even as it used to be and fine lines (and giant forehead wrinkles...why do I always raise my eyebrows?!) are popping up. I want to be more proactive with anti-aging and evening out my skin tone, so I'm starting to make some changes.
I have a dermatology appointment this month to have my skin checked and to get specific recommendations, but since I apparently couldn't wait two more weeks I decided to give Curology a try. If you haven't heard of Curology, you fill out a quiz about your skin and submit pictures sans makeup. A provider uses that info to create a custom skin care product for you. Mine just arrived this week, so it's too early to comment on the effectiveness. However, the website does give recommendations for simplifying the rest of your skin care routine. In addition to the serum, they only recommend using a gentle cleanser and (possibly) a moisturizer. Aside from their own cleanser, they speak highly of micellar water as a makeup remover and cleanser.
I started using this micellar water earlier this week, and I love it! Micellar water is basically water with little molecules (micelles) that bind to makeup and debris. The result is a super light and hydrating makeup remover and cleanser that doesn't need to be rinsed off. I was amazed how quickly it melted away all of my eye makeup, and I love how it makes my skin feel after.
The only thing I didn't love about the micellar water was the makeup remover pads I purchased with it. I felt bad using a cleanser that involved creating waste every time I used it. Luckily, I discovered that they do make reusable options. I just ordered these reusable bamboo makeup remover pads, which I think will be the perfect solution. They even come with a little bag for washing them in the washing machine! I don't know what I'll think of the Curology serum (though I honestly did feel like my skin looked better after the first application), but I can definitely tell the micellar water is my new go-to cleanser.
If you actually put effort into your skin care, please tell me what products or treatments you love! I'm interested in microneedling to help with fine lines and to give my skin a jump start, but I'm going to see what my dermatologist recommends (and you guys). If I try any treatments, I'll be sure to report back on the results!
One of the influencers I follow on Instagram raved about this "bling wash" and since it involved a couple simple ingredients (just Windex and dawn dish soap!) I figured it was worth a try. I did have to go out to purchase Windex, because we didn't have any. That made me realize we have lived in our house for over two years and I have not once cleaned our windows. That's probably bad. And something I shouldn't share. Oh, well.
At least I'm cleaning my rings though, right? Or at least I am now. The technique is super simple but it made my ring so sparkly! You basically just pour windex into a microwave safe bowl and add a couple drops of dish soap. Stir and then microwave it (not with the rings) for a minute. Then just drop the rings in and let them soak for a bit. You can use a soft bristle tooth brush to gently clean them, then rinse. I saved the mixture to reuse. Who knows, maybe I'll even clean them weekly. And maybe I'll clean my windows now that I have Windex. But probably not.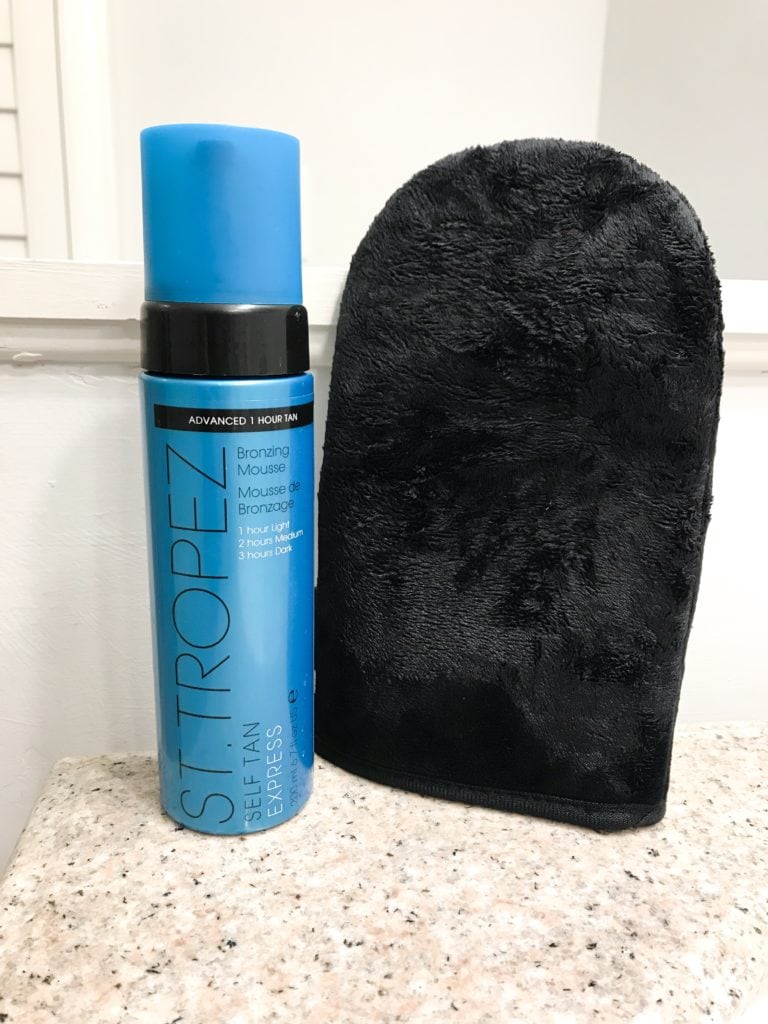 My natural color is fluorescent. Try not to be jealous. It would be convenient if I was ever stranded on a desert island since my body would serve as a natural flare, but in real life I like to avoid blinding people at the pool. If I didn't liberally apply sunscreen, my skin would get a smidge of color. But as a general life rule, I like to avoid cancer if I can. Insert self tanner.
I have tried a bunch of self tanners, but you might notice I've never included one in a Friday Favorites post. The one I use consistently is St. Tropez Express Bronzing Mousse. I really like it, but I don't LOVE it. Things I do love:
It can be washed off after three hours (or less if you don't want as deep of a tan...but let's be real, I need all three).
For the first couple of days it creates a pretty realistic tan.
The color guard makes it easy to apply and it never seems streaky.
The reasons I'm not head-over-heels for it:
I sometimes notice a slight self-tanner coconut-y smell the first day.
After about 5 days it fades and can sometimes be a little patchy Compared to others I have tried the smell and fade are better but I'm still searching for my perfect self tanner. It may not exist.
HOWEVER, I have found my absolute favorite tanning mitt. I'm not sure why I waited so long to purchase a reusable mitt. I've just been chugging along using the the St. Tropez applicator mitt that comes with some of the bottles. Those don't hold up for long, so when my last one disintegrated I finally decided to look into a better one. Not sure why I waited, because for less than $5 this mitt makes self-tanning so much easier. It's super soft on both sides so that the mousse goes on perfectly. It's also machine washable. Delightful. I recognize that I just wrote three paragraphs for a mitt, but it's one of those tiny updates that really has made a big difference.
Lettuce Wraps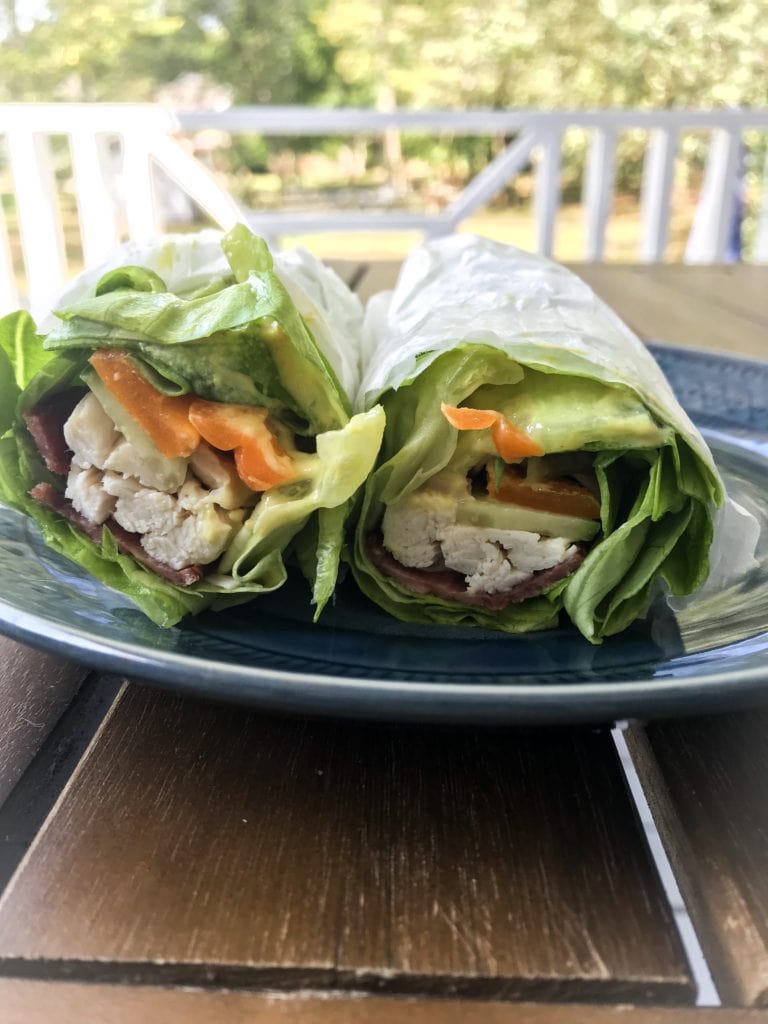 Every Last Bite posted a picture of BLT chicken salad lettuce wraps that looked amazing on IG. I love lettuce wraps but never really had a good technique for making them at home. Thankfully, she shares an easy how-to on her highlights, and it's super simple. Basically you just take a piece of parchment paper (or in my case wax paper because I was out of parchment paper) and cover the middle with overlapping pieces of lettuce. You add your filling into the middle and then use the parchment paper to wrap it up like a little burrito. Mine didn't turn out nearly as attractive as her creation, but it was delicious! This one included turkey bacon, rotisserie chicken, cucumbers, bell peppers, and mustard wrapped in bibb lettuce. I'll definitely be using this technique frequently for an easy snack or lunch!
What are your favorite skin care products or treatments?
What's your favorite self tanner?
On weeks that I can only produce one post, would you prefer Friday Favorites or other content like a new recipe or workout? On a similar note, I'd LOVE to hear any requests or recommendations for the content you'd like to see (for example: an easy grab-and-go breakfast, a workout using certain equipment, travel tips, etc).
FYI: This post contains affiliate links, which means as an Amazon Associate I earn from qualifying purchases. These are all products that I own and love. Thank you for stopping by and for your support. <3