Friday Favorites #33: Lime Juice Recipes, A Gift Idea, and More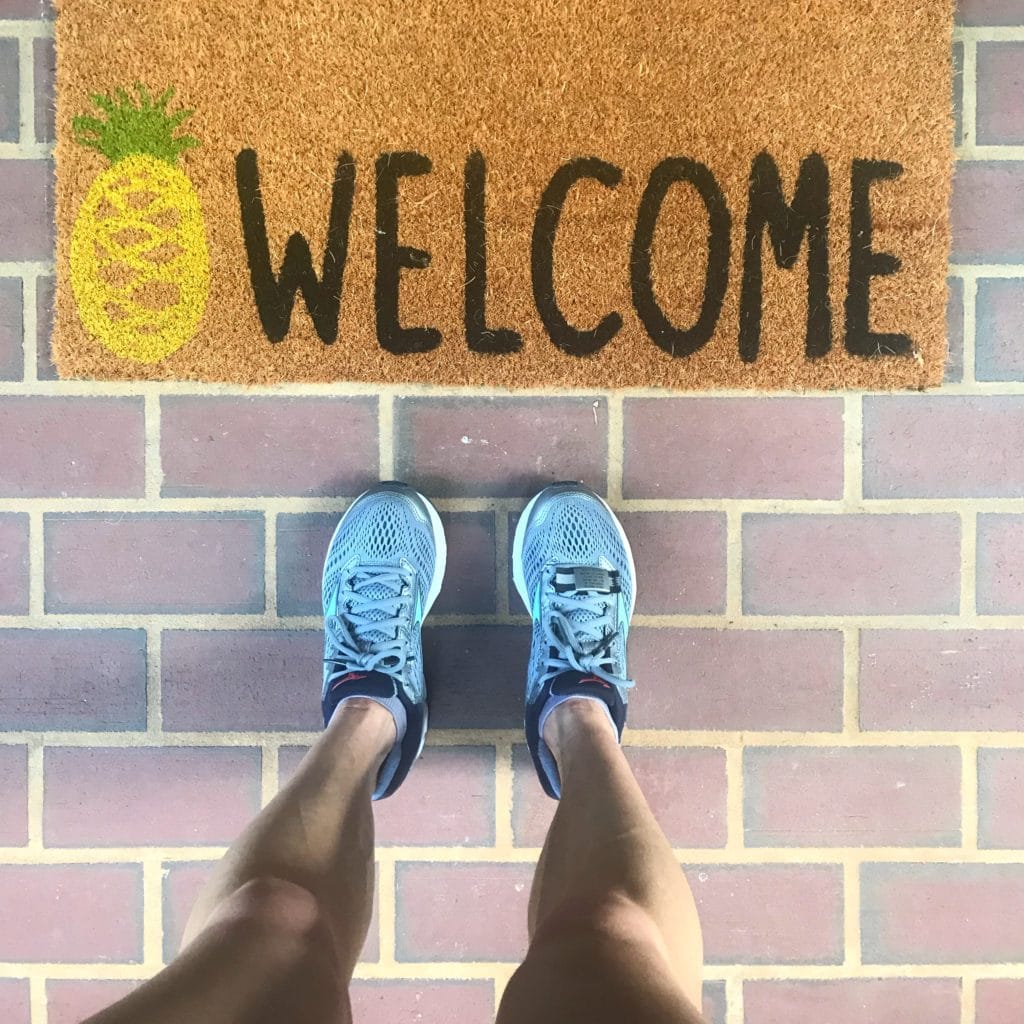 Happy Friday! How's your week going? I got a few runs in this week, and that put me in a super good mood. I missed my running shoes! Last weekend was very low key, which was exactly what I needed. I didn't end up tackling my garden, and some of my basil seems to be making a comeback so I left it alone. But I did make it to Costco! FYI: I've started sharing healthy finds from Costco on my Instastories, and I've saved them under highlights as a reference. Once again, I'm sharing some of my favorite things from the week. That included a couple of new lime juice recipes thanks to that recent trip to Costco. As always, I'd love to hear what things you're loving in the comments! Thanks for stopping by. <3
New Lime Juice Recipes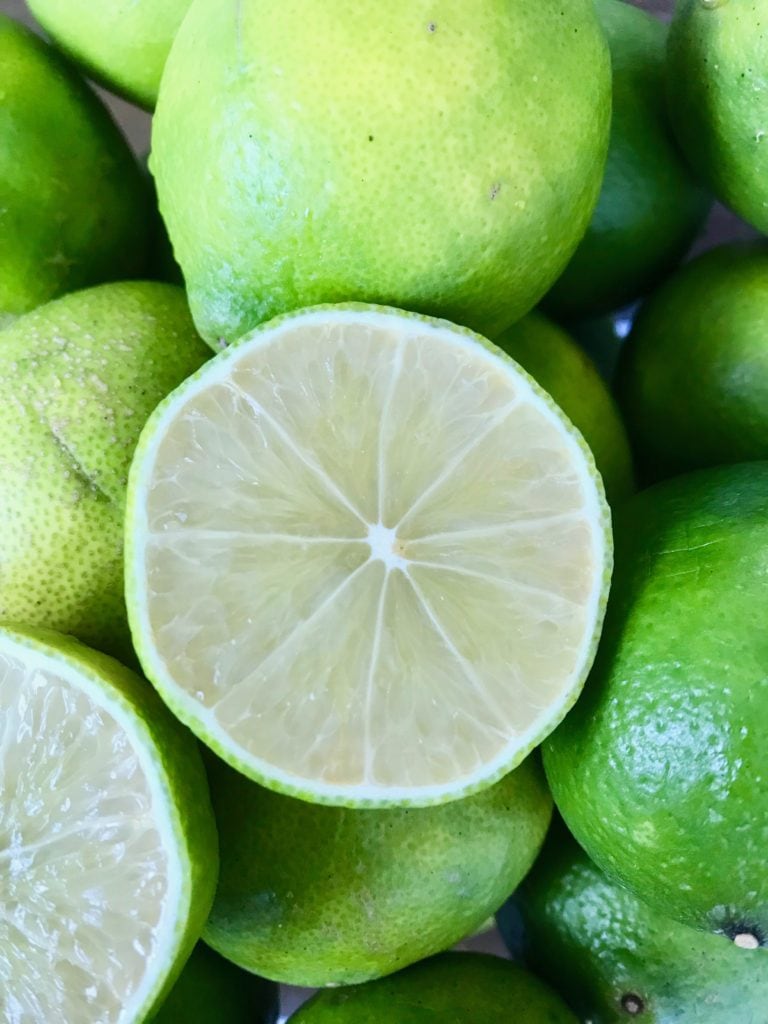 I went a little overboard in the lime department this week. Thank you, Costco. I kept forgetting to buy limes, so once I remembered purchasing about 40 at one time seemed like a good idea. Turns out, it was. Cue all the lime juice recipes.
I've been adding limes to all my beverages this week, and loving it. ALSO. You know what else is delicious? Frozen watermelon. Easiest popsicle ever. Matt doesn't really eat watermelon, which means that when I buy a watermelon I have to consume the entire thing. Usually that's not a problem, because I love watermelon. However, I was traveling and still had half of a watermelon left so I threw it in the freezer to try to save it. Those frozen watermelon chunks have been an awesome addition to smoothies and cocktails, too!
Here are a couple lime juice recipes that are worth repeating:
Watermelon-Lime Green Smoothie
This smoothie was super refreshing!
9 cubes of watermelon
5 celery stalks
1/2 seedless cucumber (peeled)
juice of 4 limes
1 scoop of collagen powder
1 tablespoon of chia seed powder
2 teaspoons matcha powder
1 scoop spirulina
water (to desired consistency)
Watermelon Mojito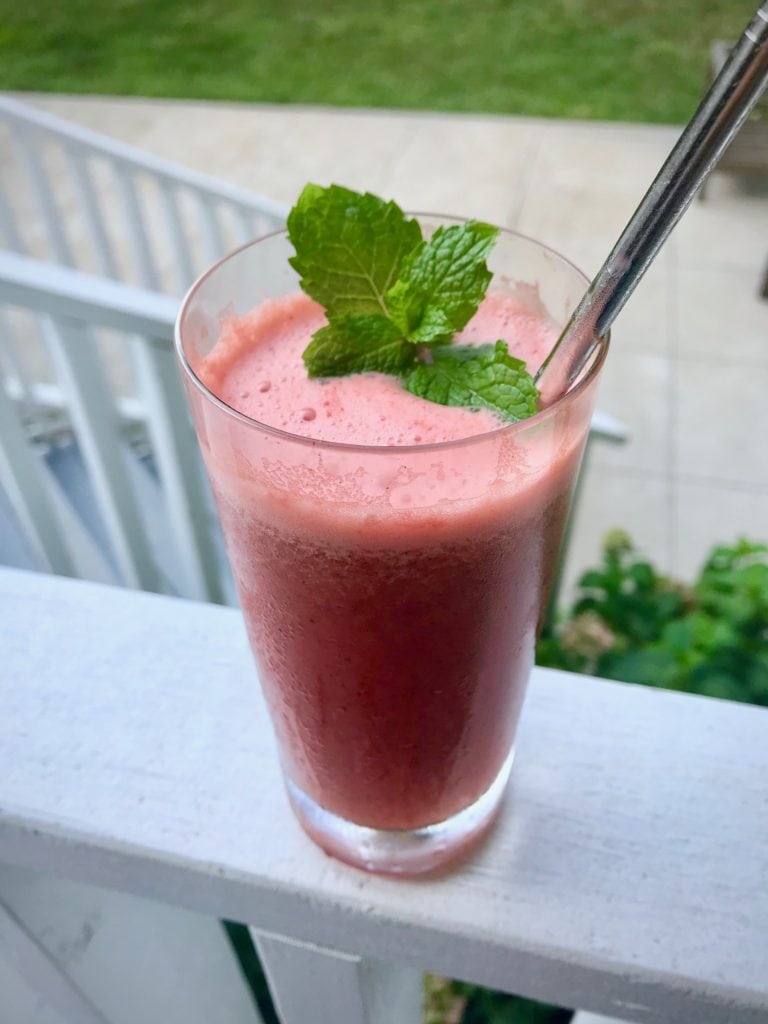 If you're looking for something a little less green and a little more alcoholic, I've got you. Later that day, Matt said I could create a cocktail for him. Yay! I think he was kind of surprised that he liked it, but soon after he asked for a second. Recipe success. I didn't measure everything so these are estimates of what I blended up:
2 cups of frozen watermelon cubes
1/2 to 1 can of lime seltzer (to taste)
juice of 4 limes
1-2 jiggers of Tito's vodka (depending on how jiggy you want to feel)
11 mint leaves
Stranger Things
So I know I'm a little late to the party on this one, but I had totally written off even watching one episode of Stranger Things on Netflix. Why? Because I had heard it was creepy and scary. I don't do scary movies. I'm good with things not jumping out at me, thanks. Do I want to feel paranoid and have weird dreams? No, I do not. Interestingly, when I lived in Pittsburgh I used to listen to Serial while running alone in a park in the morning before the sun was up. I guess I'm selective with what creeps me out.
Anyway, when I was in Maine Hannah mentioned that they loved it. She also isn't into scary movies, so her recommendation was enough for me to be intrigued. I had already been curious, because people kept telling me I looked like one of the actresses and I had no idea who they were talking about. Matt and I decided to watch the first episode about a week ago. We already finished the first season. So yeah, we like it.
I totally see what all of the hype was about now! The show is really good at ending the episode with a cliff hanger so that it's really hard not to keep watching. It is a little on the creepy side, but in a Sci-Fi way that also makes it seem pretty unrealistic. The acting is great and the plot kept us guessing. It's creates just enough of a thrill to keep us watching, but I like that the monster is kind reminiscent of an old horror movie in that it's kind of unrealistic. I'm probably one of the only people left who hadn't watched it, but if you have also been skeptical or nervous it's worth giving it a try!
Bosu Ball
Matt gave me a bosu ball for my birthday, and it makes me so happy. I love playing around with it and the extra challenge it adds to my workouts. I still do Alexia Clark's workouts during the week - they're super effective and I loooove that she never repeats a workout. She always has unique functional movements. But even with her workouts, upper body days are my least favorite. I get bored.
Now I'm using the bosu ball to balance while doing any moves that are performed while standing. It's a fun distraction! I'm also using it during lower body workouts for moves like air squats and goblet squats, and I feel like it helps to engage my glute muscles even more.
There are so many cool moves you can do with a bosu ball. I'm excited to have this new toy to play around with. Once I find some fun moves I'm going to create a HIIT workout to share in the near future.
Starbucks Iced White Tea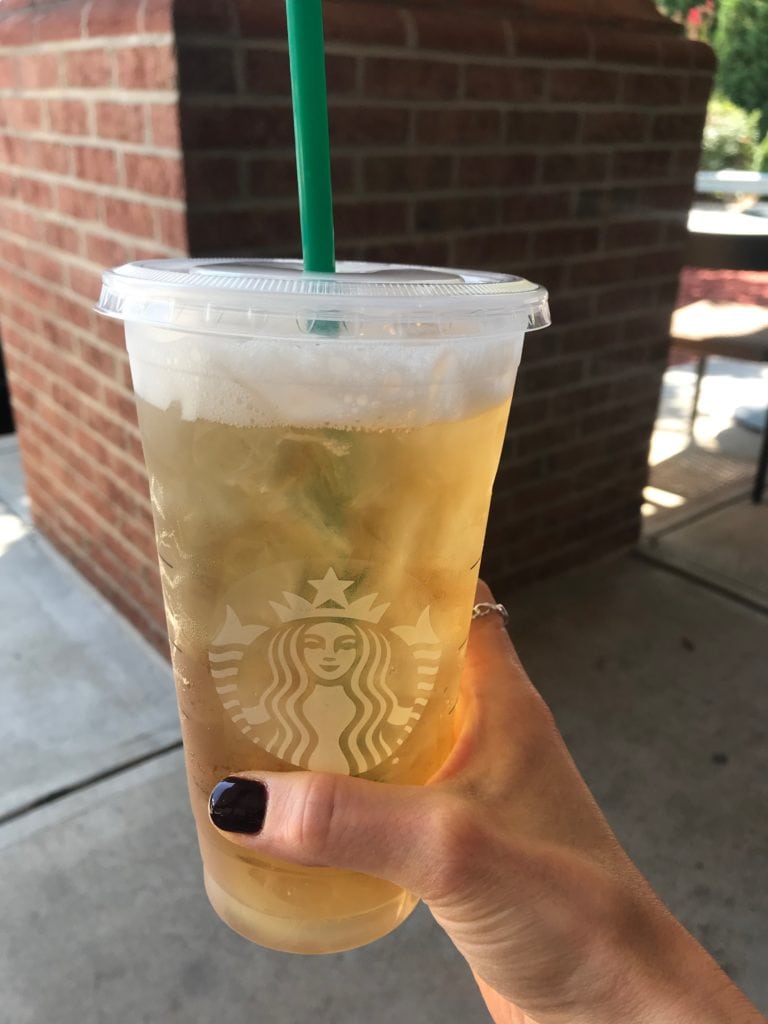 I adore coffee, but lately with the crazy heat and humidity I've been enjoying these iced white teas at Starbucks for a refreshing treat. They automatically come with 4 pumps of sweetener. That seems excessive. I order mine without the pumps, and the tea has a light natural sweetness that's perfect. I don't usually venture from my Americanos, but I think I need to try some of their other iced tea flavors, as well. What are your favorites?
I also realized the Starbucks by me has the nitro cold brew now. Have you tried it? I need to try it immediately.
Homesick Maine Candle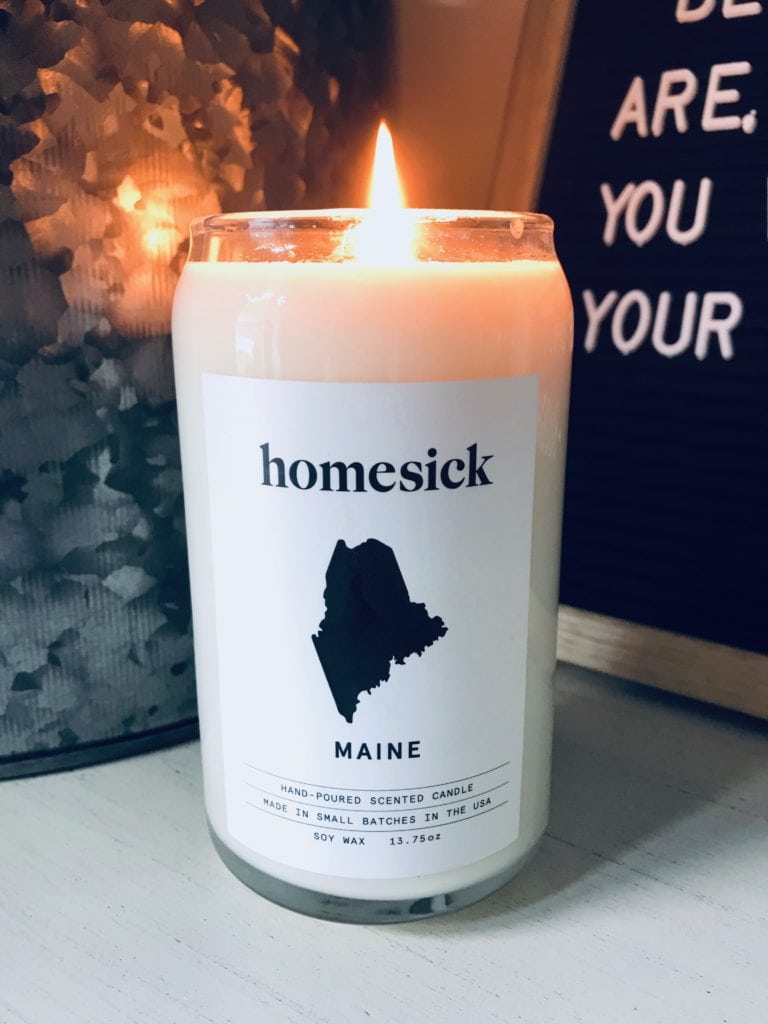 The day that I arrived home from Maine, a package arrived at our doorstep. My brother and sister-in-law sent this Homesick Maine candle as a birthday gift, which was super thoughtful and timely. I always feel a little sad returning back to North Carolina after visiting family in Maine (even though I love NC and do NOT plan on moving back to the long Maine winters). This gift made me smile. It also smells AMAZING. Like even if you're not nostalgic for Maine you should probably get this candle.
I wanted to find out where I could get more candles like this, so I visited their website. The candles are hand-poured and made from all natural soy wax, which I love. They also have so many cool scents! They have states, cities, countries, and even memories like "New Home", "Summer Camp", and even a Tinder candle. I thought this was such a great gift idea, and I'm definitely going to keep it mind for the future!
Alaskan Adventure Updates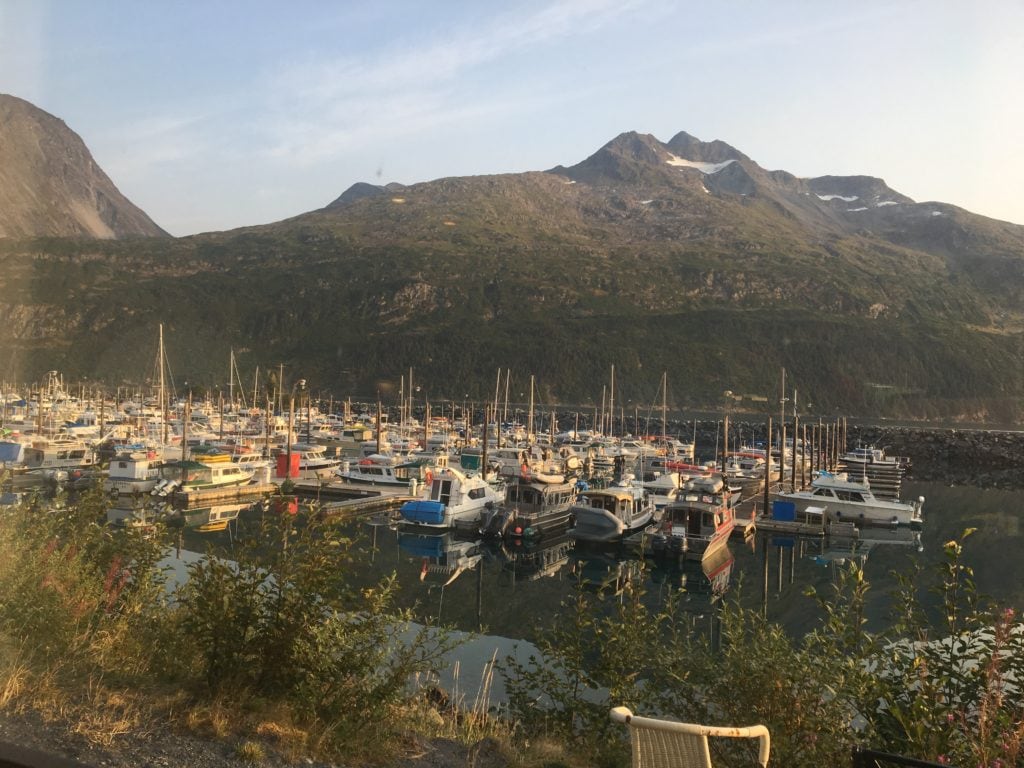 One of the most fun things this week has been getting updates from my parents' during their adventures in Alaska. They are on a quest to run a road race in every state. Alaska marked their 40th state (!), and they ran a half marathon in Anchorage on their 40th wedding anniversary (so adorable). They are such an inspiration for relationship and life goals.
Alaska isn't a destination that has been high on my list of places to visit, mainly because it's cold. But seeing the photos that they shared and hearing about their adventures (like seeing the glaciers, riding on a dog sled tour and cuddling with the puppies, seeing all of the Alaskan wildlife, and enjoying the fresh seafood) definitely has me interested. I'm looking forward to reading my mom's recap on her blog soon! I'm so glad that they were able to celebrate a special wedding anniversary in such a fun way. <3
What are your favorite lime juice recipes?
What's your go-to Starbucks drink? Have you tried their nitro cold brew?
What's your absolute favorite thing from this week?
FYI: This post contains affiliate links. That means as an Amazon Associate I earn from qualifying purchases (theoretically, haha). I only link to products that I own and love. Thank you for stopping by and for your support. <3