Friday Favorites #26: Magic Hair Products + Costco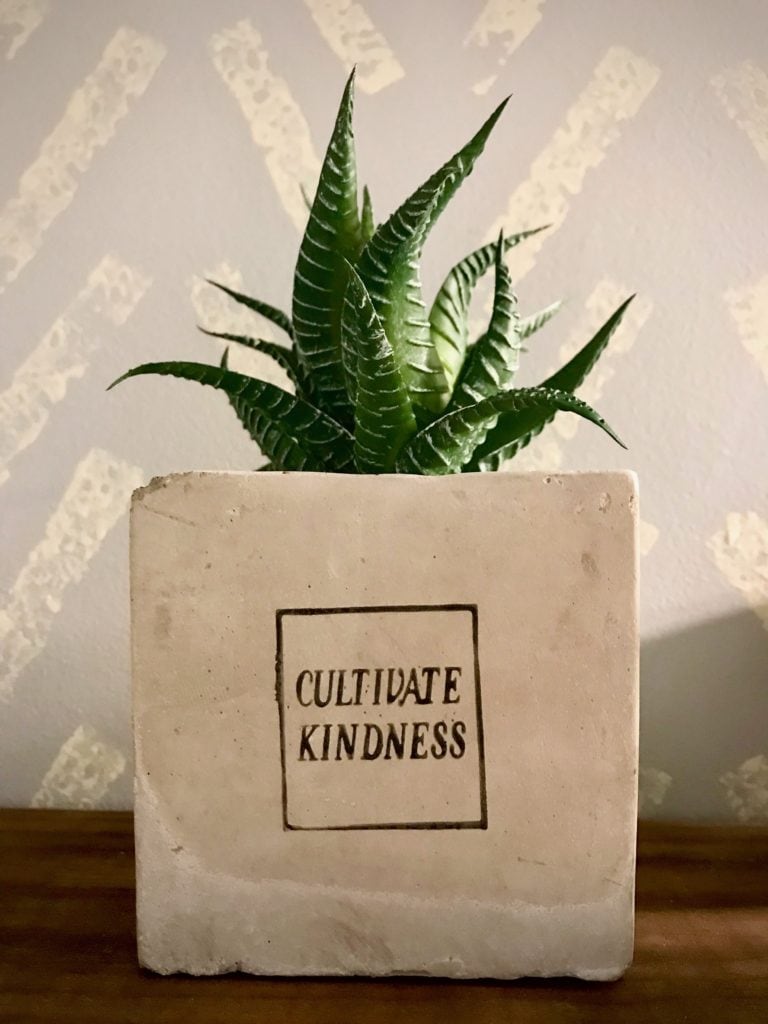 Happy Friday! I hope everyone had a wonderful 4th of July. This entire week I have been totally confused about what day it is. Typically I have Tuesdays off but I had Monday off of work instead. Wednesday felt like a Friday because it was all kinds of crazy at work per usual for a veterinary clinic the day before a holiday. Thankfully it truly is Friday, and the weekend is almost here! Once again I'm stopping by to share some of my favorite things from the week. As always, I'd love to hear what things are making you smile this week in the comments. Thanks for stopping by! <3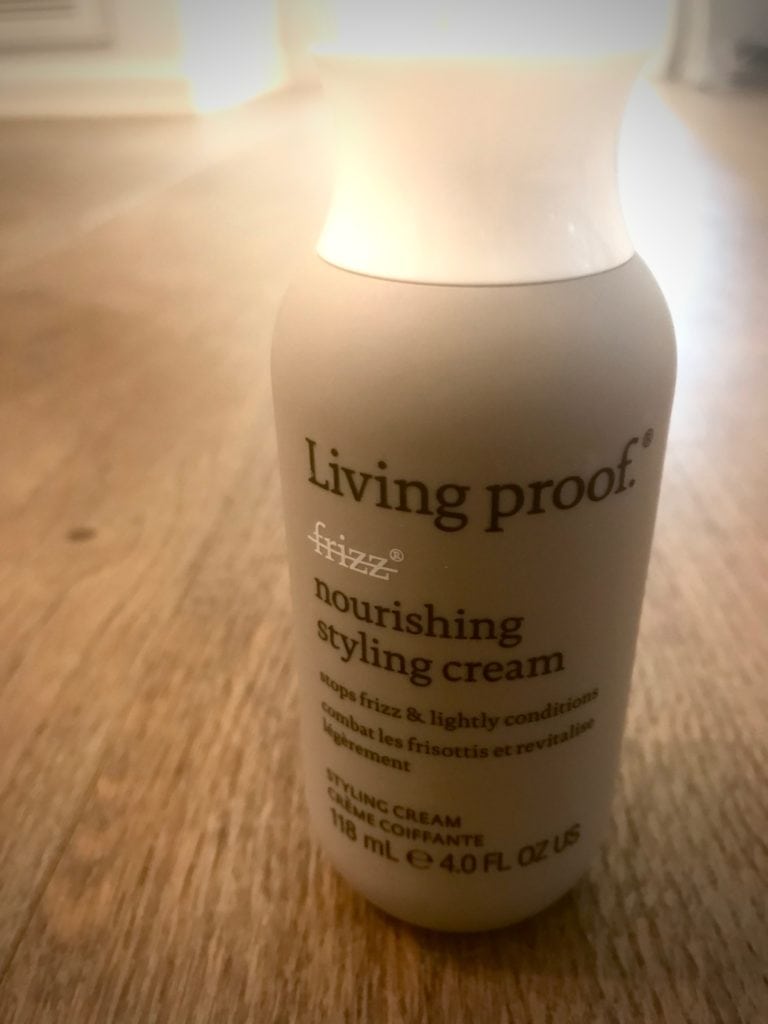 My hair's default mode is wavy and frizzy. Also read: unruly, independent, nonconformist. I can spend time putting anti-frizz serum in my hair, drying it, straightening it or curling it into cute waves, and as soon as I walk outside POOF: chaos. Waves and frizz everywhere. And not the waves I created 5 minutes before...different not cute waves because why would my hair follow directions. This is super awesome when you live in the south and the entire summer is hot and humid.
BUT! A magical hair product arrived at my door that I'm totally in love with: Living Proof Nourishing Style Cream. I'm not a cool blogger who gets free products delivered to their door. So instead I pay for Fab Fit Fun to deliver boxes of awesomeness every few months (that link gets you $10 off your first box). So far this style cream has been my favorite thing from my latest box mainly because it actually works. It helps my hair to stay soft, smooth, and non-frizzy so much so that I even wore my hair straight one night this week and it STAYED THAT WAY. Whaaaat?
Since using this product I have also found that I can go an extra day without washing my hair. Can we all agree that's cause for celebration? Since we've been chatting for three paragraphs I guess we're close enough that I can just dive into the details of my general hygiene.
Typically I'm an every other day hair washer thanks to the beautiful invention of dry shampoo. In case you're wondering, yes I do shower (daily), but washing and drying hair is a process. I'd rather have more time to work out and eat breakfast than work on my hair in the morning. Ya know? But since using this product I've noticed my hair is still salvageable on day 3. Typically when I put product in my hair I feel like it makes my hair start to look greasy faster, so this was an unexpected bonus. If you have unruly hair this Living Proof Nourishing Style Cream is definitely worth a try! It's by far the best anti-frizz product I've tried.
Exploring Costco
The day arrived! The new Costco in Mooresville opened last week, and I was a little lot like a kid in a candy shop. We may have gone a little overboard, but they have so many fun, healthy, organic products for great prices that it was impossible not to.
Once I explore Costco and try more of their items I'll probably write a post of my favorite finds. I was excited to discover their selection of organic fruits and veggies. We now have a whole lot of organic berries so I've been enjoying a huge bowl of raspberries, blueberries, and strawberries every day. Delicious and patriotic! While some of the prices for produce were impressive, I did notice that some things like the tubs of organic greens are at least $1 more than ALDI. Helpful to note that not everything at Costco is a better deal. Once I've explored this new Mecca of healthy products would you guys be interested in a post comparing which things are better to get at ALDI vs Costco?
Matt was a really good husband and went with me for the Costco exploration. An unexpected bonus was that we both got a pretty great massage. And I wish we hadn't. Costco has some pretty epic massage chairs right now that are available to test out. I recommend not doing this unless you are ready to spend $7k on a piece of furniture/toy/masseuse.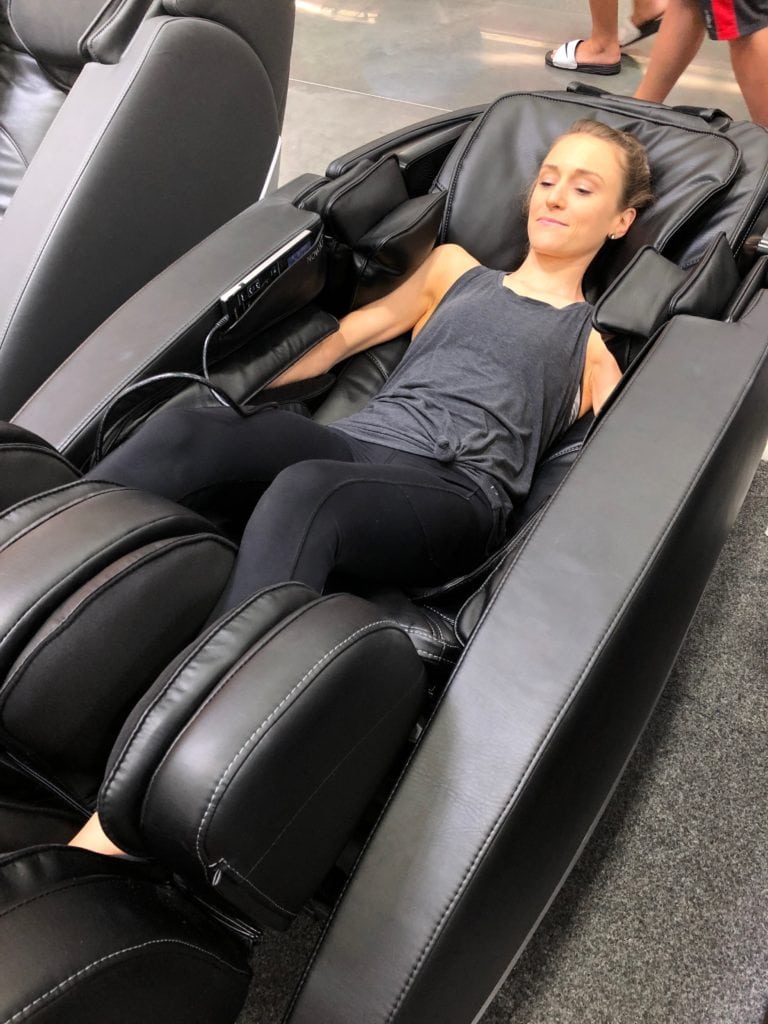 Matt gave the massage chairs a go first and immediately fell in love. I was reluctant to give them a try due to the fear that I would love them too, but I gave in. And damn it, they're impressive. And for such a small price tag (that's sarcasm). The chairs actually adjust based on your size and provide a seriously amazing deep tissue massage including a foot massage. They have a million different programs with different massage techniques, the ability to focus on certain muscles, and even stretches. They're amazing. Thankfully the allure of samples finally pulled us away from the chairs before we took one home.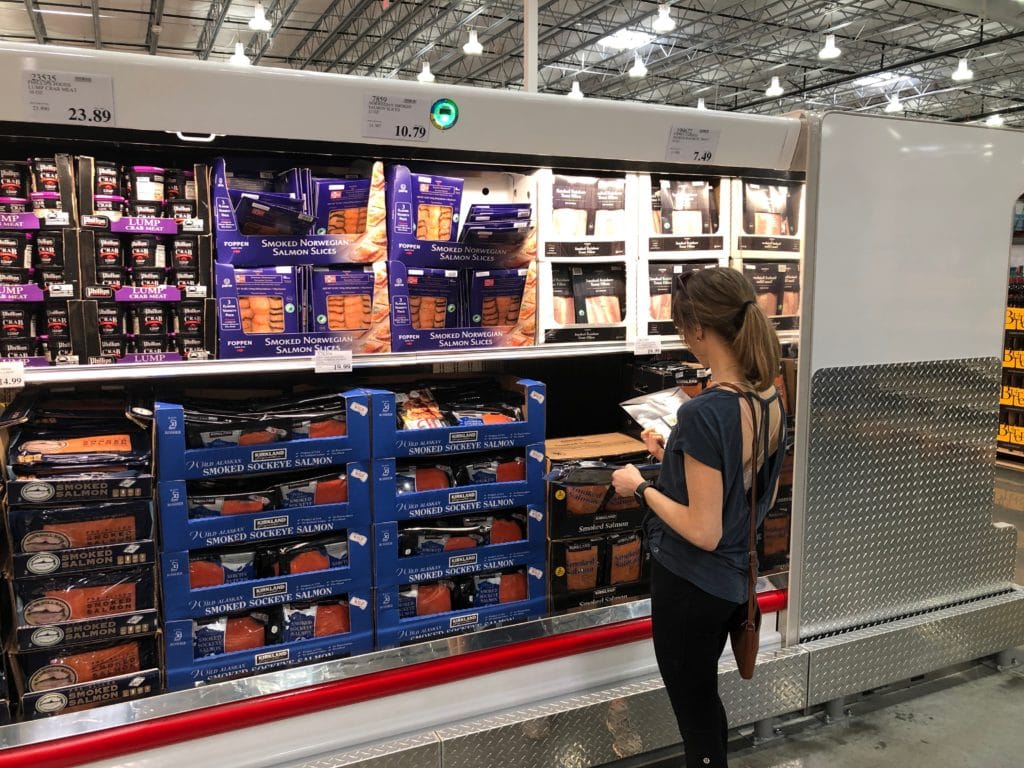 Samples are the best! While there were so many things to try, I do wish they had even more. There were lots of intriguing products I would love to taste before investing in a lifetime supply. Regardless, Matt found it entertaining to see how much joy I got from discovering certain sections of Costco. For example the smoked fish section. So many smoked trout and salmon options! Insert heart eyes emoji.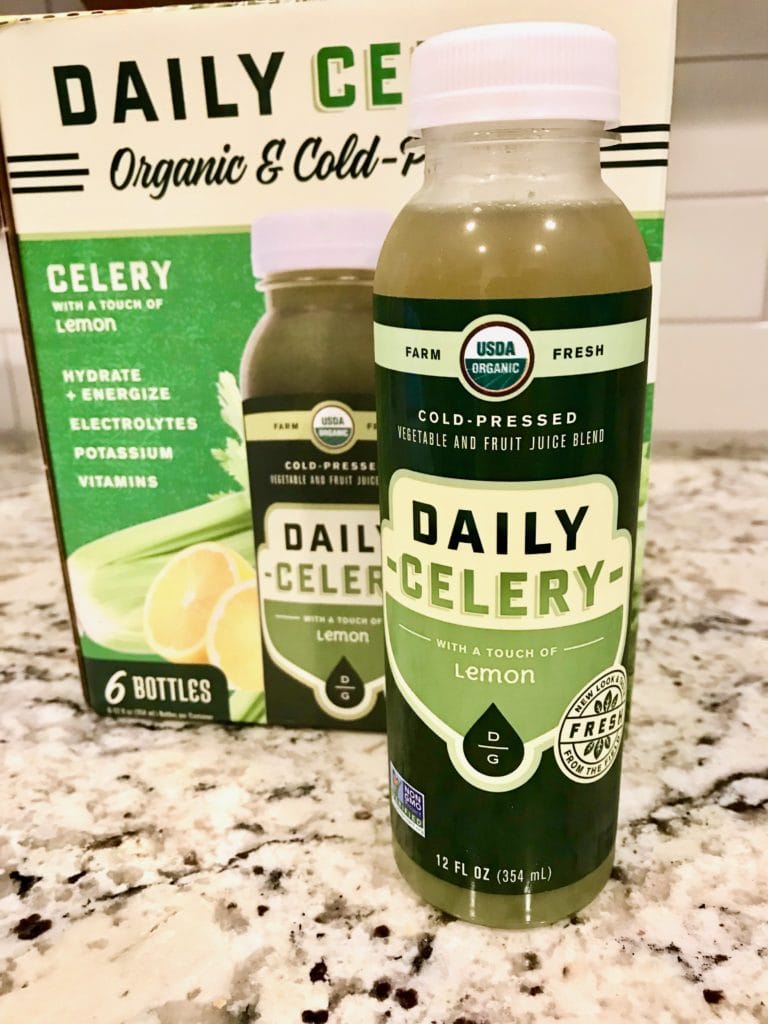 I also was super excited to discover this organic celery and lemon juice. Ever since our Maldives trip I have been missing the fresh pressed celery and lemon juice I was spoiled with every morning. A box of six of these was about $13 which is a pretty good deal compared to the $7 bottles at juice bars (or even the cost of organic ingredients needed to make that much juice at home). How do they taste? Healthy. And that's coming from me. These aren't really for the faint of heart or someone looking to just get started with green juices. Will I buy them again? Absolutely.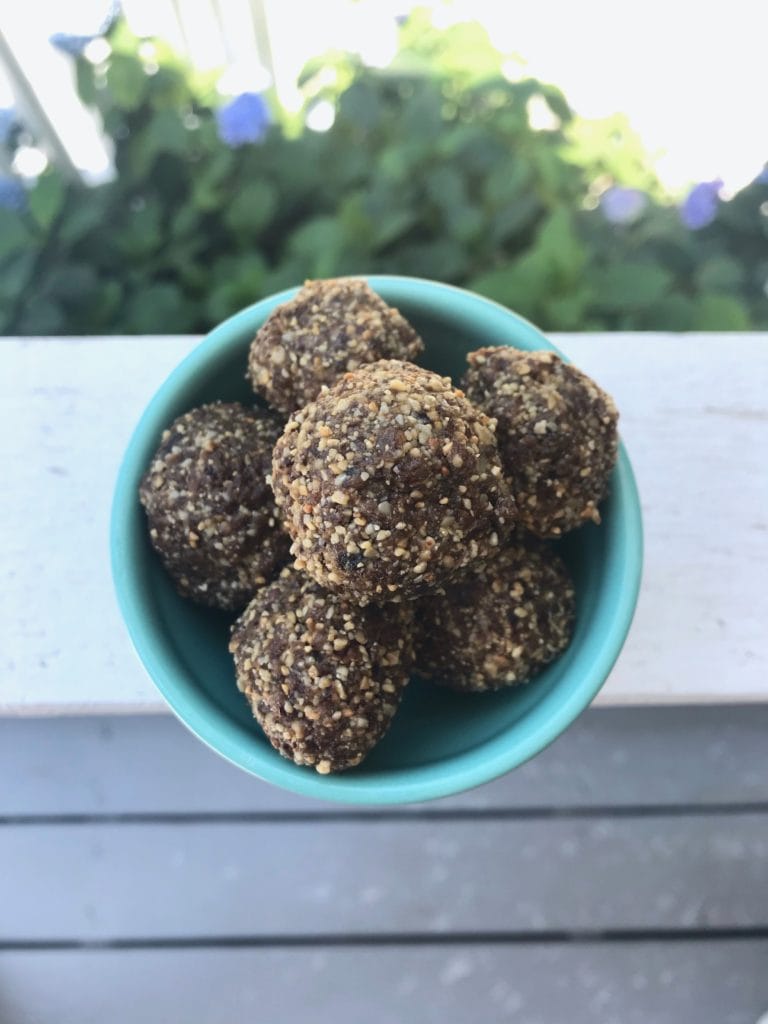 I want to share details on everything we got, but really I need to save that for another day. We did stock up on giant bags of dates, walnuts, and almonds for my Amazeballs. I prep at least one batch of Amazeballs every week. They're still my go-to snack to grab. Stocking up on the large bags of nuts and dates at Costco makes them so so much cheaper than Larabars. I still have a nut butter recipe to share, so now that I have a massive supply of almonds I'll get on that, too.
Obviously I'm a little excited about this new addition to Mooresville. I could go on and on, but I'll spare you. For now. Instead, I would love to hear what your favorite Costco finds have been!
What is your favorite amazing hair product find or secret?
What are your must-buy items from Costco?
How did you celebrate the 4th?
FYI: Some of the links included in this post are affiliate links. That means as an Amazon Associate I earn from qualifying purchases (theoretically, haha). I only link to products that I own and love. Thank you for stopping by and for your support. <3