Friday Favorites #25
Happy Friday! How's your week going? Things have been busy here, but really aren't they always... This week I've been doing a ton of recipe testing while also renovating our half bathroom. I like to do all the things. If I can get my act together this weekend to take some photos I might actually have some recipes to share soon! We shall see... I love experimenting in the kitchen. Photography...not so much. It's not my strong suit (obviously). As always, I'm stopping to share some of my favorite things from the week. As always, I'd love to hear what things you're loving in the comments (for real!!). Thanks for stopping by. <3
Hangover Prevention: Cheers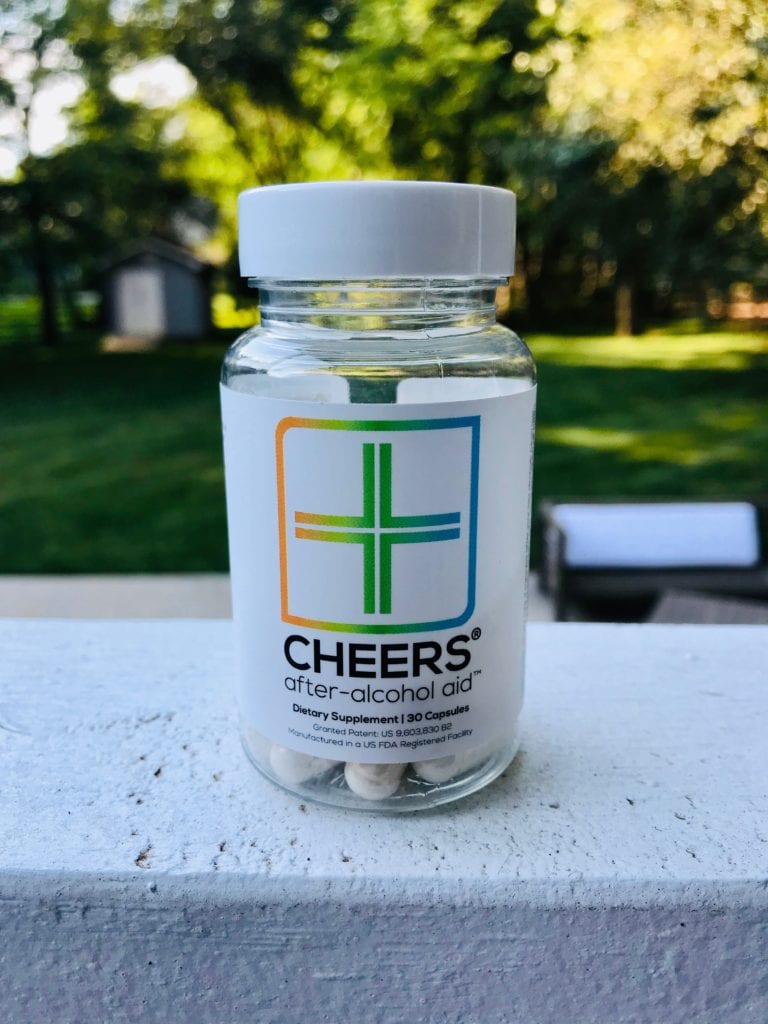 Whoever claims that age does not influence hangovers is simply wrong. I love alcohol. Not in an addictive kind of way, but in a social and in moderation kind of way. I love hanging out at a brewery enjoying a good IPA with friends, going out for a date night and ordering a unique cocktail, or great conversation while sharing a bottle of wine. Unfortunately, that hasn't been happening a whole lot. While my mind and taste buds adore alcohol, the rest of my body feels less than great even after one drink. That means our brewery visits have become less and less frequent. Sad.
The good news is Instagram knows how to advertise to me, and I purchased these Cheers pills that popped up on my feed. Well played, Instagram. Kind of wish you weren't stalking my every google search and "like". But also, thank you. The company offered a free trial bottle so I felt like I didn't have much to lose. The ingredient list and company's reasoning also aligned with the research I had been doing on hangover prevention, so it seemed like a worthwhile product to try.
On the Cheers website they state, "backed by science, works like magic". I kind of agree. It contains dihydromyricetin (DHM), N-acteyl cysteine, milk thistle, prickly pear, Vitamins B, C, and E, and electrolytes. You can find details on the science behind each ingredient here, but they basically work together to help the body metabolize alcohol and its by-products, support the liver, minimize the excitatory effects that result in poor sleep quality and feeling sluggish, decrease inflammation, and replenish vitamins and electrolytes.
All of those ingredients are great, but let's focus on what really matters. Does it work? I've tried it twice including after drinking a 7% IPA on an empty stomach (that wasn't the plan), took the supplement before bed, and I felt completely normal the next morning. That definitely would not have been the case. I'll do some more "research" for you guys, but so far I'm absolutely thrilled to have found this product. I've only used the "After Alcohol Aid", but it looks like they also have an oral rehydration solution that's probably also worth trying.
Cherries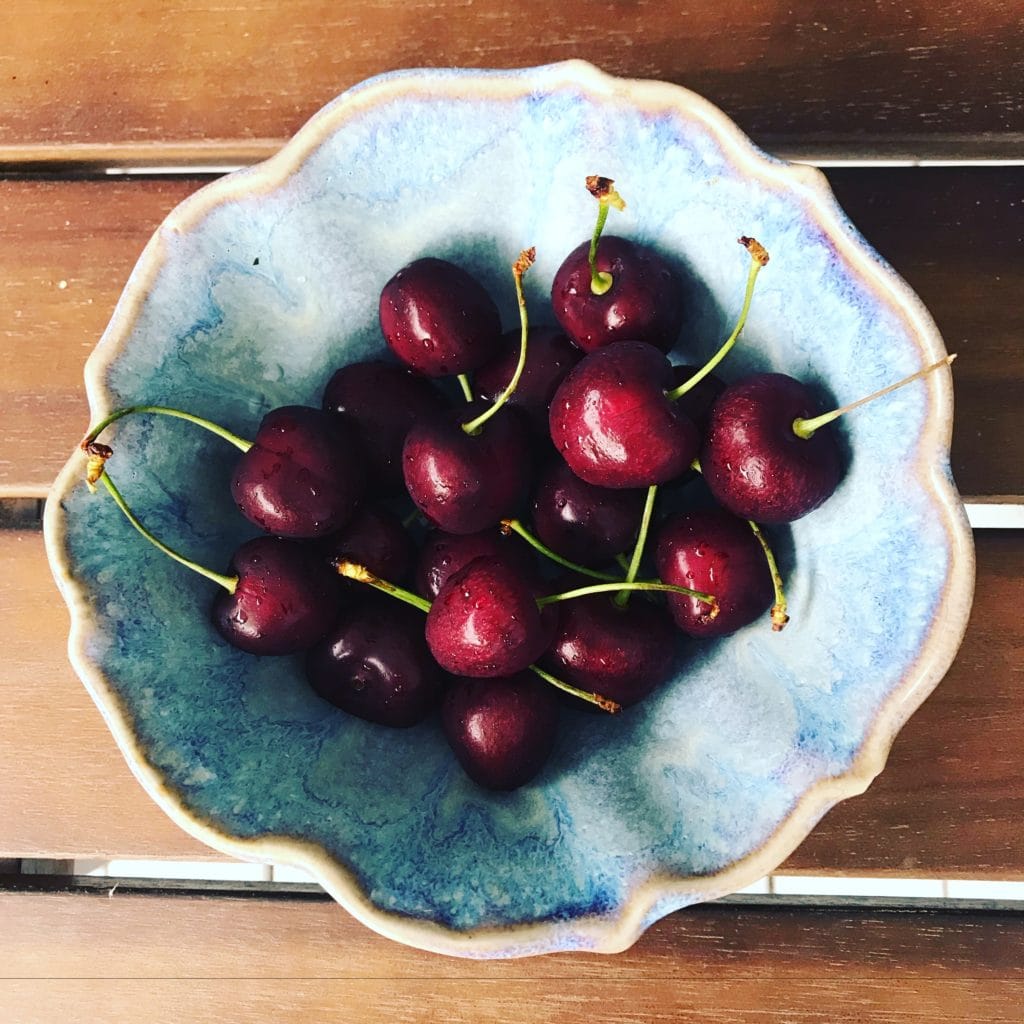 ALDI had cherries this week which makes it feel like summer has officially arrived. In Maine cherry season comes and goes in a blink of an eye so they always seem like such a treat. I'm guessing cherries are available for a lot longer in North Carolina, but to be honest I haven't really paid attention. Regardless, I'm going to enjoy them while they last (and don't cost $5/lb).
Since I talked about focusing on the benefits and micronutrients in our food this week let's talk about what I learned from Google about cherries. Turns out they are loaded with anti-oxidants, anti-inflammatory, and they may even help to alleviate symptoms of arthritis. It sounds like tart cherries have the most benefits, but this bowl of goodness also has the potential to help with exercise recovery and heart health. They can even help boost memory and improve sleep quality, so really they're a perfect after dinner treat!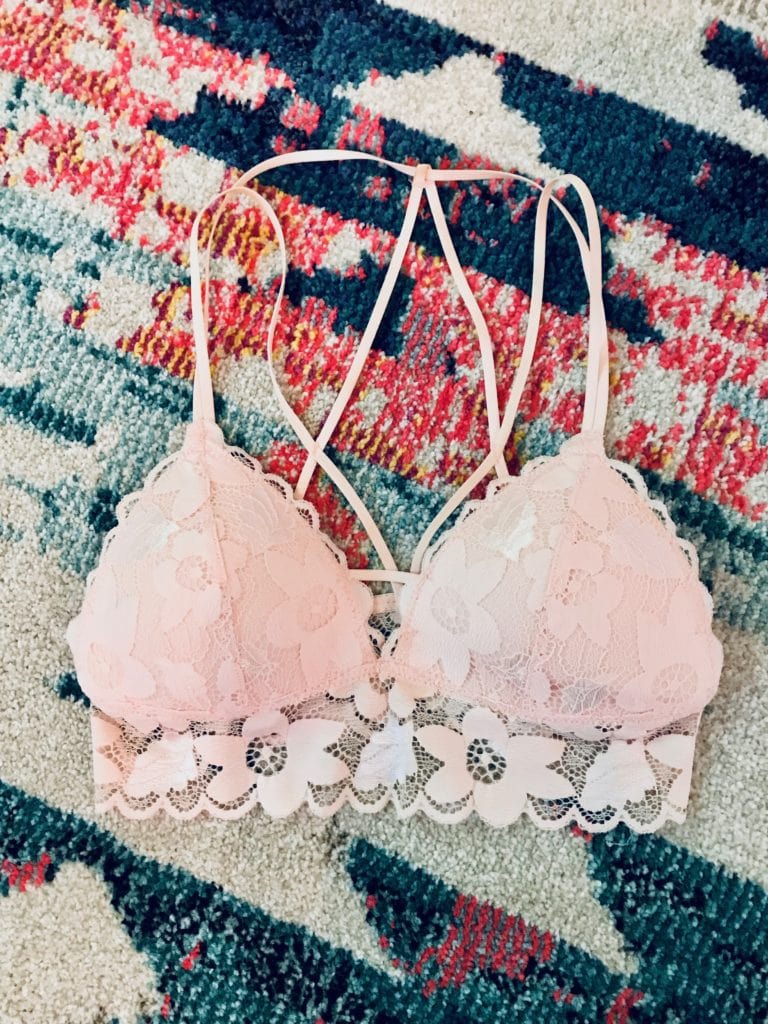 I adore these. As someone who's tiny chested I'm all about bralettes for something cute and comfortable. When I found these pretty lacy bralettes with a strappy back on Amazon for under $10 and free returns I ordered one. SO worth it. The day it arrived I immediately ordered a second one in a different color, and I continue to love them. These don't offer much support, but if you're looking for a less expensive version of the popular Free People bralettes these are an awesome option. And they're lightly padded soo you can avoid awkward situations in air conditioning!
Low Budget Powder Room Makeover
The transformative powers of paint in a room never gets old. After the whole backsplash situation I took a little hiatus from DIY projects and focused on getting our garage under control. I was eager to update the half bath adjacent to our kitchen, but I couldn't decide exactly what I wanted to do to the walls.
The majority of my house is a light grey, so I was excited to do something a little different in this tiny room. I think powder rooms are the perfect area to have fun with a print on the wall. There are loads of cute wall paper prints and stencils that I liked, but I wanted to keep this project low budget. I also couldn't decide. I came across a technique someone on Nesting with Grace's facebook page recommended (an awesome resource for decorating inspiration) that only required a sponge and a paint stick. Sold. I used paint that I already had from other rooms (the walls are still grey and white... I didn't go that crazy) so this part of the makeover literally cost the price of one kitchen sponge from ALDI. And I love the results!
Since I spend a whole lot of time in my kitchen I see the bathroom frequently. Now it makes me happy every time I see it instead of an eye sore. I'm waiting to share before/after pictures until I'm completely done with the project. I kind of hate the current vanity. But since I'm trying to keep this low budget I just painted the bottom for an updated look. I have a new light fixture on its way that I love. I'll also be putting up some shelves and a new mirror soon.
While I have small projects I still want to do in our home (I don't think that ever ends..) this is the last room that I needed to update to feel like "us". I should probably just say "me". Matt would have been perfectly fine if we left the house exactly as it was when we moved in. Beige and all. Men...
What are your favorite things from the week?
What's your favorite hangover prevention technique?
What fruit makes you instantly think of summer?
Do you like to use prints and bold colors for painting or are you all about subtle neutrals?
What has been your favorite Amazon find?
FYI: Some of the links included in this post are affiliate links. That means as an Amazon Associate I earn from qualifying purchases. I only link to products that I own and love. Thank you for stopping by and for your support. <3