Friday Favorites #24: Mushrooms, Cycleboats, Yoga, Epic Dips, and Mighty Nest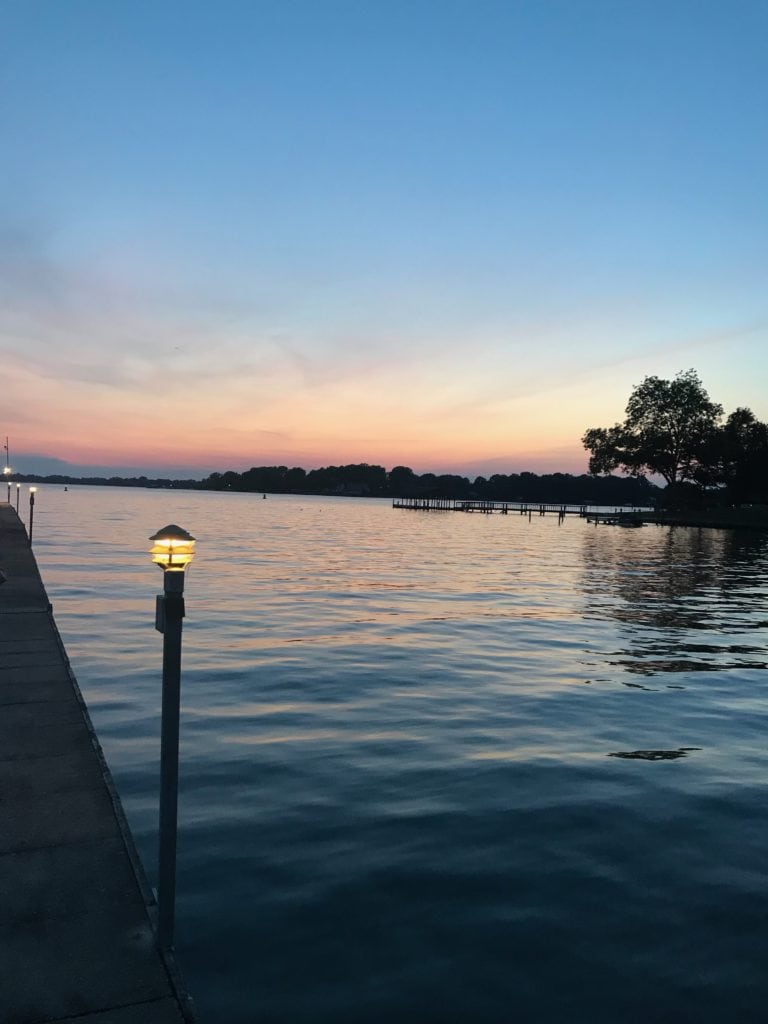 Happy Friday! I'm typing this up early this week as I sit at the garage getting my car inspected. Fun times! Especially when a simple inspection turns into hundreds of dollars in repairs and four hours at the garage...whyyy. While this is most definitely not making it onto my favorite things there are plenty of things I have been loving this week. As always, I'd love to hear what things are making you smile in the comments. Thanks for stopping by. <3
Lions Mane Mushrooms
On Saturdays that I don't work there's a good chance I'm heading over to the Davidson Farmer's Market looking for some fresh local treats for the week and getting a gorgeous bouquet from Herr's Fresh Flowers. I follow the farmer's market on Instagram (naturally) and had been seeing photos of awesome mushroom varieties. So when I got to the market I was on Mission Find Cool Mushrooms.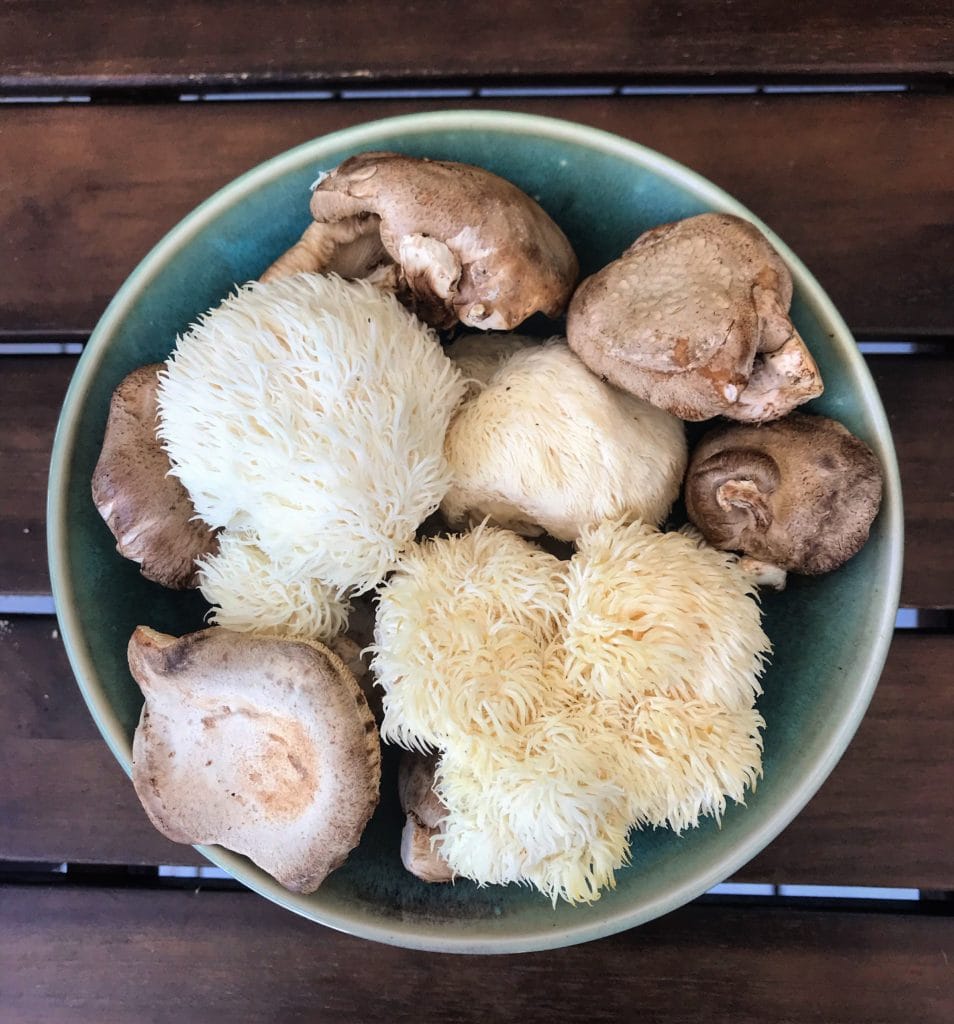 I should probably clarify that I'm not the kind of person who gets to the Farmer's Market early. While my internal clock doesn't like to let me sleep in much on the weekends Matt's does, and I like to drag him to the market with me much to his delight. (Side note: the man works crazy hours during the week and doesn't sleep a whole lot so sleep on the weekends is important.)
Also a factor: I like to do a workout when I wake up which means I should shower and then eat breakfast and then I waste time doing whatever random things have distracted me until I realize it's almost 10:30 and I panic that all the good things will be gone. I ever so gently let Matt know that if he could maybe get up and be ready in 10 minutes that'd be great or WE'LL MISS IT. This Saturday morning routine could probably use some tweaking.
All of this to say I thought there was a good chance the cool mushrooms would be gone by the time we arrived. Thankfully, I was wrong! When I reached Heritage Harvest Farm's vendor not only did they have mushrooms they had **lion's mane mushrooms**. This made my day. I promptly filled my bag with $15 worth of lions mane, oyster, and shiitake mushrooms. Ironically, I went to ALDI after where mushrooms were 99 cents. BUT these are special magical (non-psychedelic, don't get too excited) 'shrooms with medicinal properties. I also like supporting local farms, so totally worth it.
If you've been reading this blog from the start you might remember me talking about my love of Four Sigmatic's coffee with lion's mane. Lion's mane is thought to have a host of benefits including boosting cognitive function, neuro health, and the immune system. Because of that I've seen this trendy shaggy mushroom popping up all over the place, but I didn't realize you could find the real deal. Or that they actually looked like Lion's Manes (lightbulb moment). Or that they taste great!
As soon as I got home I prepared one to go with my lunch. They can be pulled apart into pieces and have a soft texture somewhat reminiscent of a crab. I sautéed them in a cast iron pan with a little olive oil, salt, and pepper, and they were fantastic. I keep thinking about using them in a dish, but they seem too special to not just eat on their own. Definitely give these a try if you find them in your area!
Charlotte Cycleboat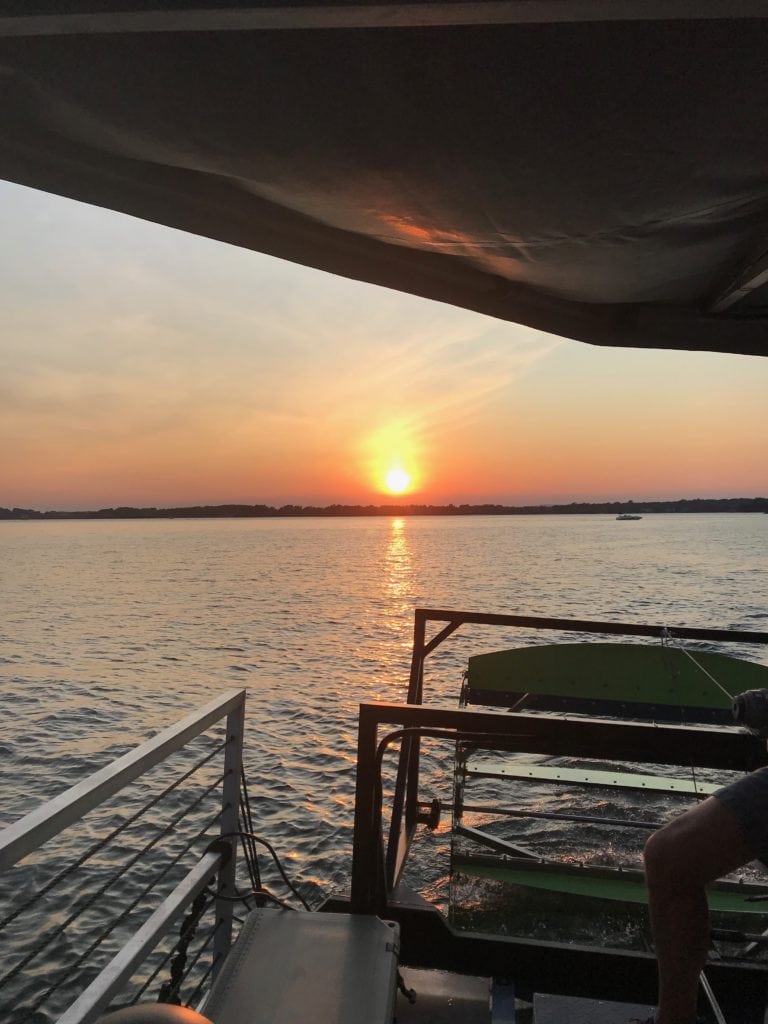 Here's an embarrassing confession: we have lived by Lake Norman for over two years and have never been out on the lake. Yeah, I don't know how that happened. It probably has something to do with not owning a boat and always coming up with a home improvement project to fill the weekend. Poor excuses. Thankfully, we changed that last weekend by going out on a cycleboat with a couple friends. It was a fun evening with gorgeous weather, good company, and a beautiful sunset.
The cycle boat is a lot like the the trolley pubs in many cities but in boat form. There's a counter with a cooler in the center of the boat with bike seats on either side. Passengers pedal to power the boat while drinking and listening to music. It's a good time! The boat does include a bench at the back of the boat so passengers can take turns pedaling. If no one wants to pedal the boat does have a motor that can be turned on so you aren't stranded on the lake. It was a fun change of pace and nice introduction to being out on the lake. Spinning is probably my least favorite workout but it was still nice to be able to pedal along instead of just sitting in a boat. If you're local, I think it's the perfect activity for a group!
Love Yourself Slower Power Flow
Lately I've felt like there just aren't enough hours in the day to accomplish everything I want to do. That means I've only been averaging one to two yoga flows per week and a lot of those have been home practices. I could feel my body tightening up so I knew this week was the perfect time to try Jennifer Edin's latest Love Yourself Slower Power Flow on YouTube.
Typically Jen posts fast paced power vinyasa flows (which are awesome), but this one slows down a little with some yummy twists and stretches. As the title suggests, it still is a power flow style. It has challenging moments and a little core work thrown in, but it also provides a little more opportunity for deep breaths and longer stretches. Jen's teaching is perfect: encouraging with clear instructions but never annoying. I highly recommend checking out her YouTube channel (or blog) if you haven't yet.
Good Foods Dips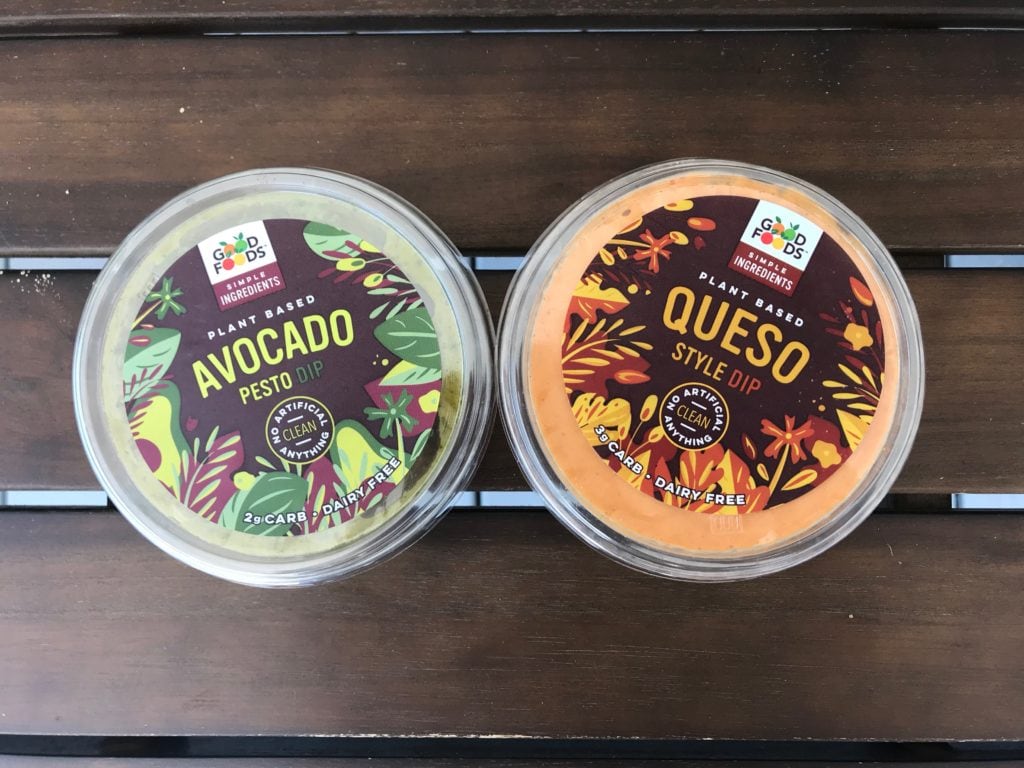 I am 100% obsessed with these Good Foods Dips I found at ALDI this week (in that same fun section of the store I talked about last Friday). This time these aren't unique to ALDI and it looks like they can be found at a number of different grocery stores. I was immediately drawn to the plant based clean ingredient list and appealing flavors, but these totally exceeded my expectations. I have been putting these on everything and I can't get enough. The Avocado pesto dip has a super fresh basil-y pesto flavor. The (dairy-free) queso dip is the perfect consistency with an amazingly cheesy and satisfying flavor. I could eat them by the spoonful.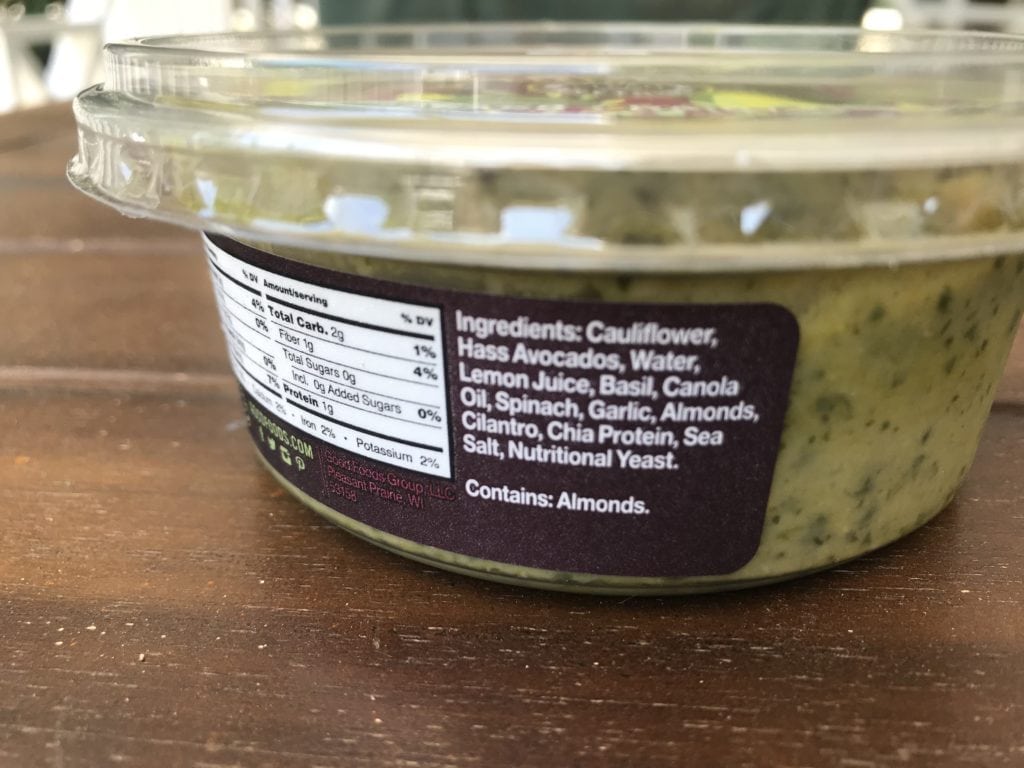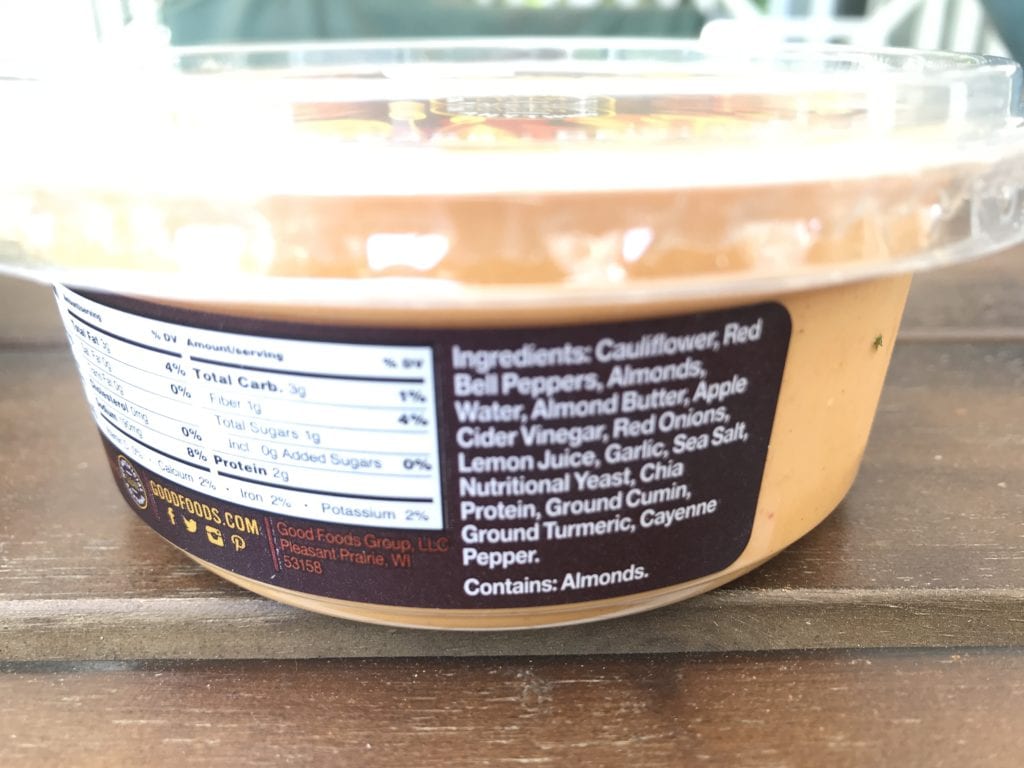 Since I fear these aren't going to be at ALDI for long I feel like I need to stock up. I went through the avocado pesto dip in a few days and now I kind of can't imagine life without it. I'm equally enamored with the queso dip. Impossible to choose a favorite. This leaves me with no choice but to try to recreate these at home. The ingredient lists are packed with healthy ingredients, but I think it's going to take a lot of trial and error to find the right flavor combo and consistency. Challenge accepted. In the meantime, track these down.
Mighty Fix Re-usable Sandwich Bags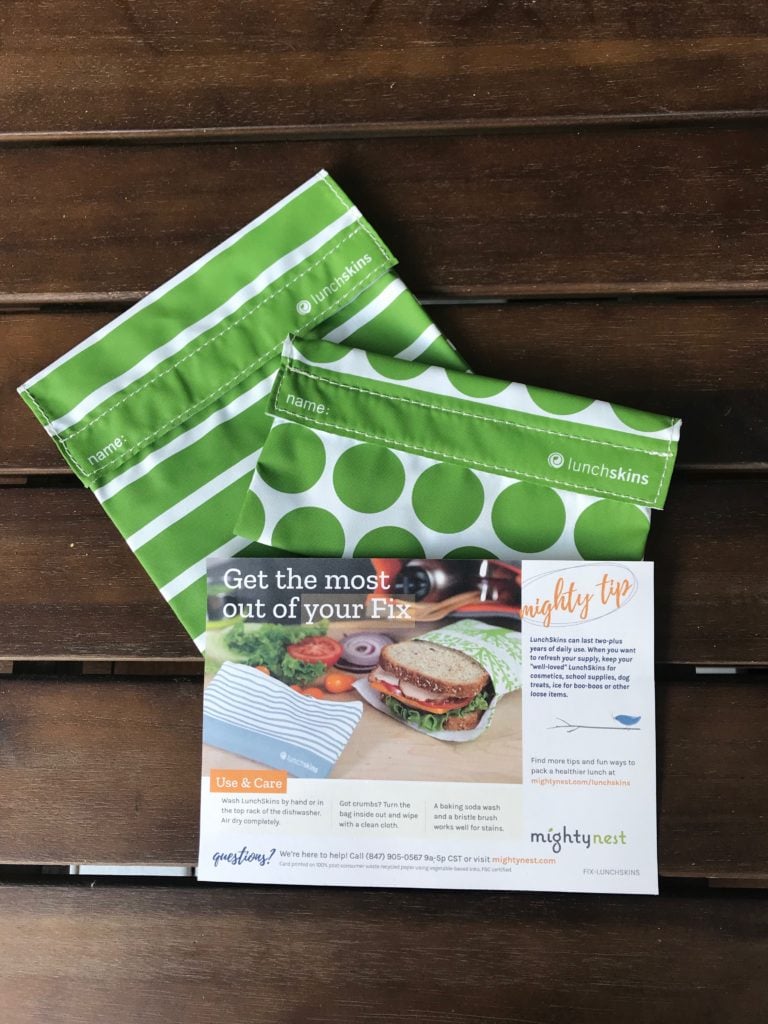 Are these adorable or what? My latest Mighty Nest delivery arrived this week and included these cute re-usable lunch skins. I had started to use little glass tupperware containers to bring snacks to work to limit the use of sandwich bags. These are a nice slimmer option to throw in my purse. I think these would be perfect for packing up school lunches. They even include a spot to write a name. They feel like a cloth-type material so I was thrilled to read that they can be cleaned in the dishwasher.
Speaking of dishwashers... you know what's a treat? A functioning dishwasher. Ours stopped working and it ended up taking a couple of weeks for the parts to be ordered in order to get it fixed. It felt like eternity. Totally a first world complaint, I know. It was a reminder of what a luxury it is to be able to load a dishwasher. I kind of hate unloading the dishwasher but that's an activity I'm happily doing now.
I dumped a lot of cash on unplanned things like dishwashers, car repairs, and mushrooms this week. It's easy to automatically go into grumbly mode when things like that come up (not you mushrooms, I love you). But I have carried through some of the mindfulness and gratitude techniques from May. One that continues to stick in my mind is actively turning negative thoughts into positive ones.
Even in crappy situations, we get to decide how we react to things. And life is a whole lot more fun when we don't make a big deal out of nuisances that happen. So as I (still) sit at the garage waiting for my car to be done, I'm focusing on how lucky I am to have a dishwasher (in MY house) and a car and the funds to get them fixed. Am I feeling totally zen and full of gratitude at the moment? Nope. But the shift in mindset from Mindful May and reminding myself that I get to choose how I react to things is a favorite.
Did you carry over any habit from Mindful May?
What things are you loving this week?
What has been your favorite grocery store or farmer's market find this lately?
What's your Saturday morning routine?