Friday Favorites #20 + Heirloom Restaurant Review
Happy Friday! It has been a hot one in Charlotte this week and looking at the forecast it appears that weather is here to stay. For some reason I like to wait until it's in the 90's to finally work on my gardens so that has taken up the majority of my spare time this week. I also finally organized my garage which feels SO good. I live an incredibly exciting life, I know. Once again I'm sharing some of the things that have made me smile this week including a review of one of our favorite restaurants in Charlotte, Heirloom. As always, I'd love to hear about what things you're loving in the comments. Thanks for stopping by. <3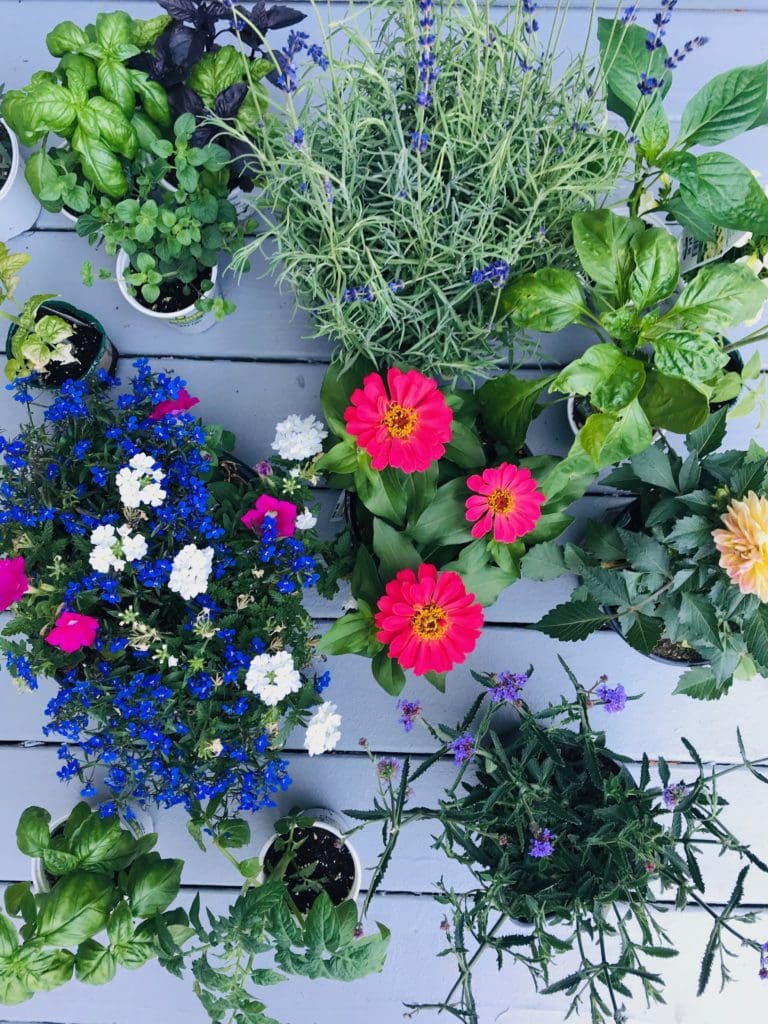 On Saturday Matt and I had a wonderful date night at Heirloom. This was our second time visiting, and it served as a reminder that it's well worth the thirty minute drive. There's a reason it was named one of OpenTable's 100 Best Restaurants for Foodies in America. It's. so. good.
Three things to know before going to Heirloom: 1) It's going to be out of the way no matter where you live. Its location is super random and near nothing else important. 2) When you get there you'll probably second guess my recommendation based on its unassuming and slightly unkept exterior. 3) You're guaranteed to have one of the best meals you can find in Charlotte.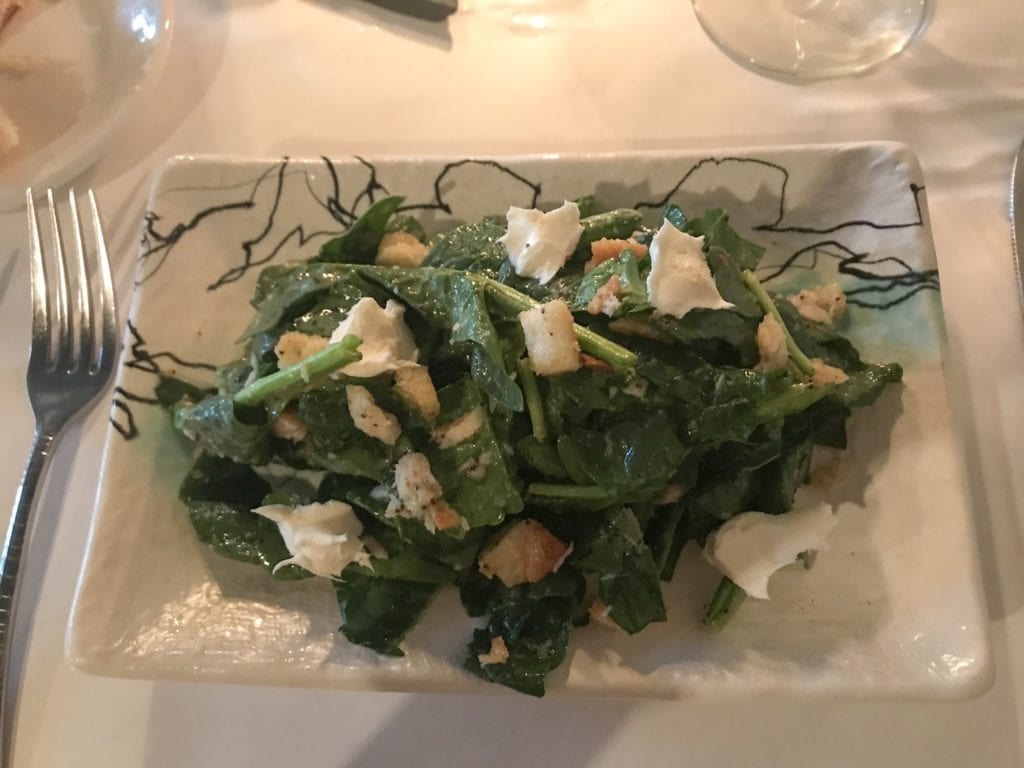 Gosh, the food was so delicious. I love everything about this restaurant (aside from the location). It's easy to tell that Chef-Owner Clark Barlowe is passionate about what he does. The farm-to-fork restaurant's mission is "locally sourced-globally inspired". Every detail at Heirloom is a reminder of their goal of featuring ingredients from North Carolina. For example, I love that the menu includes a list of the farms and mills that sourced the ingredients for the dishes.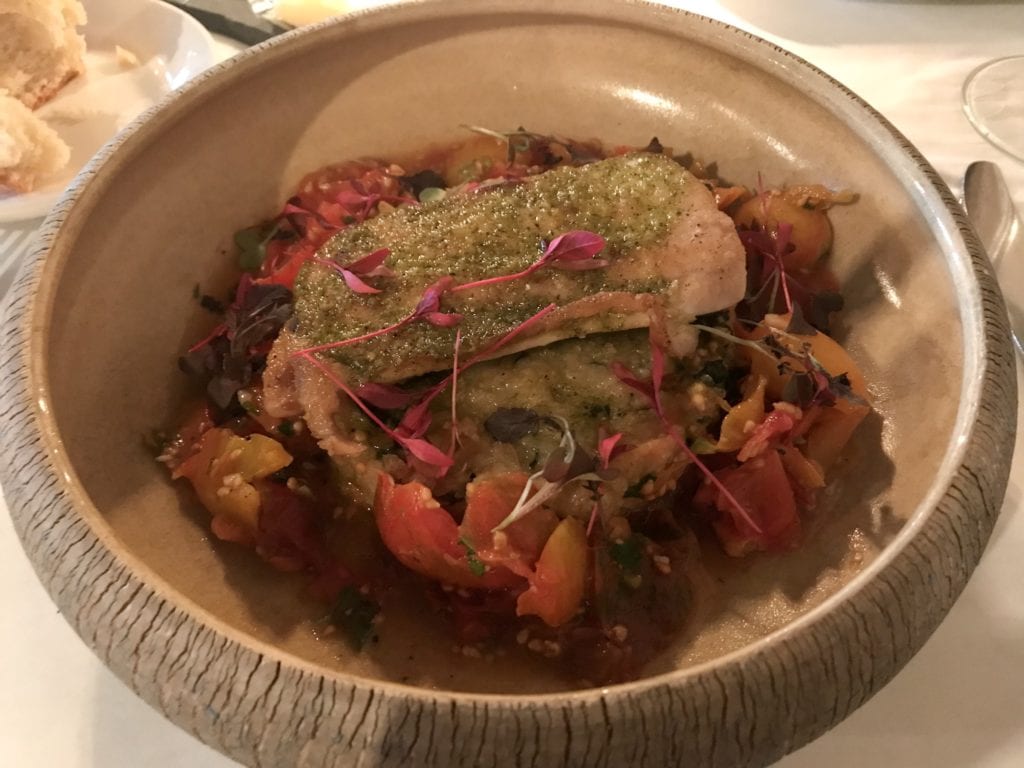 Heirloom is the type of restaurant where you need to ask the waiter for more time because everything on the menu sounds amazing. On top of that, they offer a 6-course chef's tasting menu that changes daily based on whatever fresh ingredients are available that day. Matt and I had a deal for a three course dinner with a bottle of wine during this visit. Afterwards we both agreed we need to return for the 6-course experience.
In addition to the food, they have a great list of wines, beers, cocktails, and non-alcoholic options like kombucha and shrub. They infuse a lot of their own liquor so their cocktail list includes incredible combos you won't find anywhere else like "Just Beet It" with beet vodka, beatnik liquor, red curry sugar, and ginger. I mean...what? I'll take one.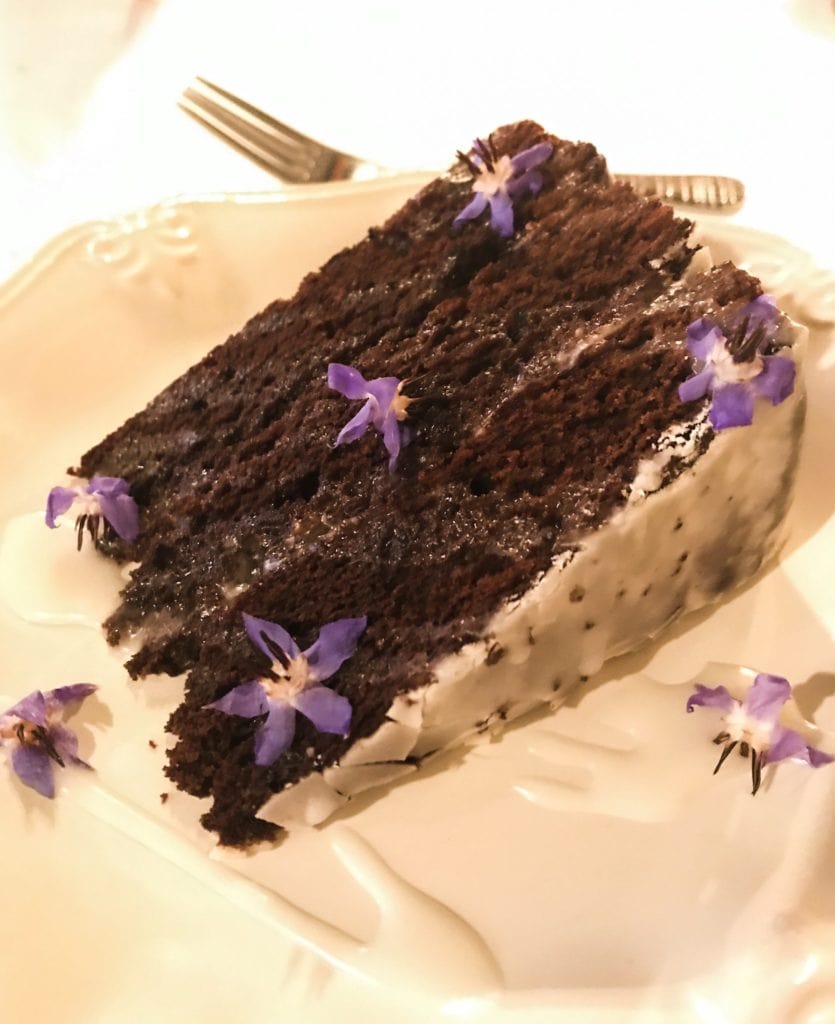 Matt and I both loved every single course. The lighting in the restaurant is cozy and dim - perfect for a date night but not so much photos. The pictures don't do the food justice, but each dish was packed with unique flavors and perfectly executed. There's no way you'll leave Heirloom with an ounce of room left in your stomach, but as a special touch they bring you a freshly baked cookie for the road.
My mom had been recommending that I listen to Bon Appetit's podcast for a few weeks. While I enjoy Bon Appetit, it's really the recipes and photos they provide that's the biggest draw for me. Just listening to some people talk about food? It sounded kind of interesting. But so are a lot of podcasts I listen to and there's only so much time to podcast in a day. Yep, I made podcast a verb.
Finally this week I decided to listen to an episode. The one on salads - doesn't that sound exciting? Well, it is! I LOVED it. And then I wanted to listen to more. They have so many great tips and ideas and after each episodes I feel like I've learned something new that I can use in the kitchen. It has also inspired a lot of new recipes ideas for this little blog. Even if you don't think it sounds very captivating, I highly recommend giving just one episode a try if you're even remotely into cooking or hosting. Ultimately, I think the big lesson here is moms always know best.
Quality Time with Jameson
I'm really enjoying focusing on spending a little more time with my favorite little furry guy for Week 3 of Mindful May. After work on Wednesday I had loads of things that I needed to do going through my head. That's pretty much my norm. I run around trying to accomplish a number of little things that "need" to get done in that little window of time after work and before it's time for bed. That happened, per usual, but in the midst of it I saw Jameson lying down on the soft carpet beside me. And I joined him. And it was one of the best parts of my day.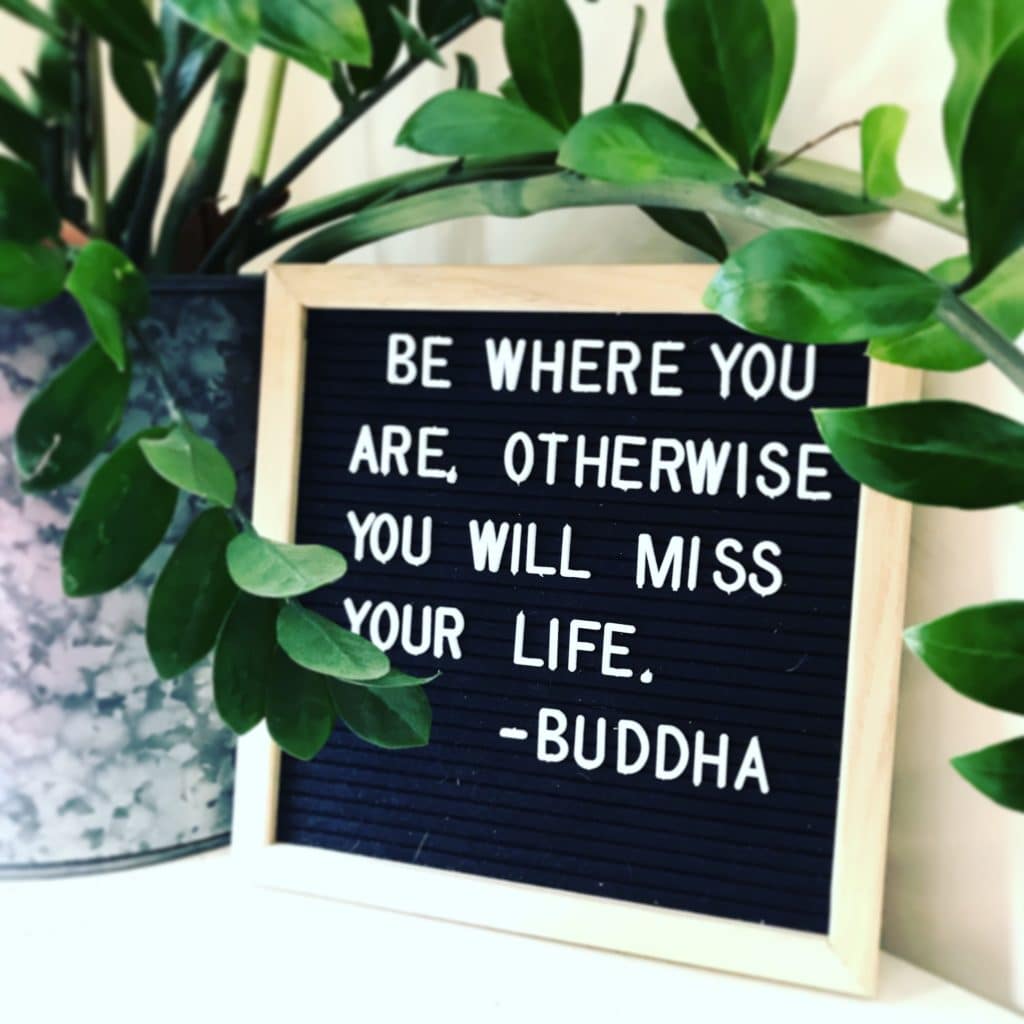 My day up to that point had been perfectly good. But taking a moment to just put a pause on everything and to cuddle with my pup on the floor brought me so much joy. He seemed to be a fan, too. It was such a simple thing, but it encompassed so much of what I'm working on: enjoying the moment. I put the Buddha quote above on the felt sign I have in my kitchen as a frequent reminder to enjoy life now. I'm definitely going to start having more lay-on-the-floor-and-chill moments with Jameson. I think it's a perfect new habit to form after work to continue long after Mindful May has finished.
A Nostalgic Moment of Growing up in Maine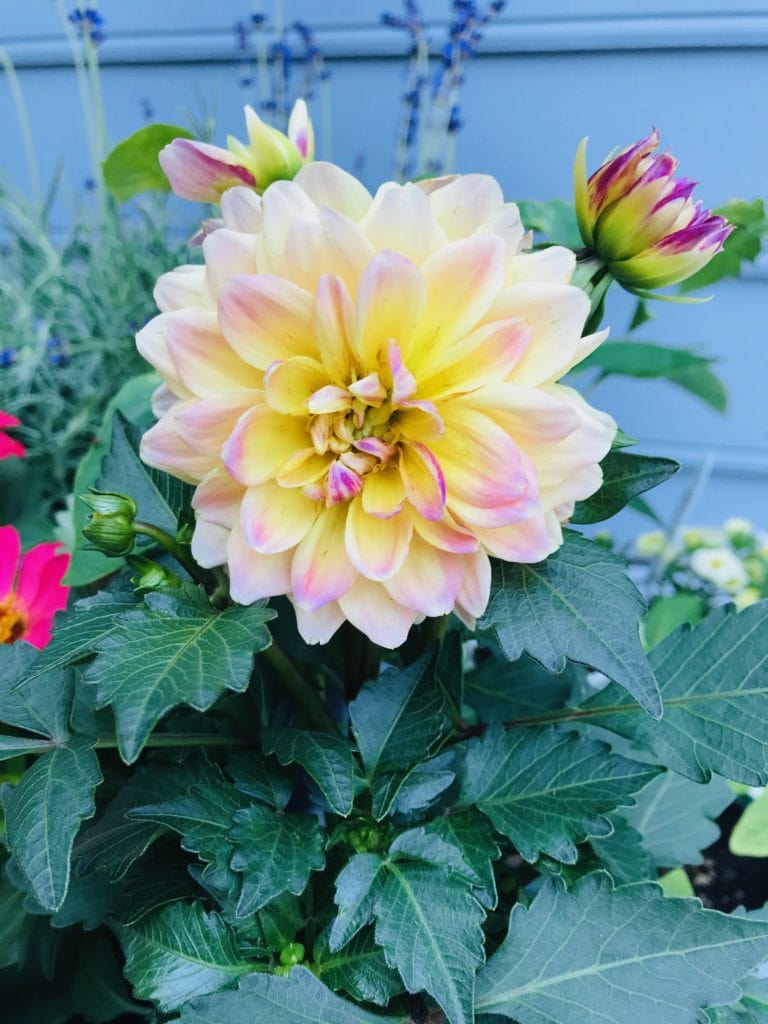 Something about spending a lot of time out in the sun working on my garden and garage getting dirty this week made me nostalgic for summers in Maine when I was growing up. You know that feeling at the end of the day when you're covered in a mixture of sunscreen and sweat, slightly exhausted from working and being in the sun, but feeling a big sense of accomplishment? It's kind of a great feeling. Also great: a refreshing shower before bed. That felt amazing and was a great mindful moment that helped to quiet my mind for sleep.
What's your favorite restaurant and what makes it incredible?
What podcasts are you loving right now?
FYI: The post contains an affiliate link, which means as an Amazon Associate I earn from qualifying purchases. I only link to products that I own and love. Thank you for stopping by and for your support. <3