Friday Favorites #15
Happy Friday! I hope your week has been wonderful. I feel like I really started to notice how much lighter it's getting later into the evening this week and along with the warmer temps I'm getting some summer vibes. Yayy sunlight. Once again I'm checking in to share some of the things that I'm loving this week. As always, I'd love to hear what things made you smile this week in the comments! Thanks for stopping by. <3
New veggie Breakfast bowl creations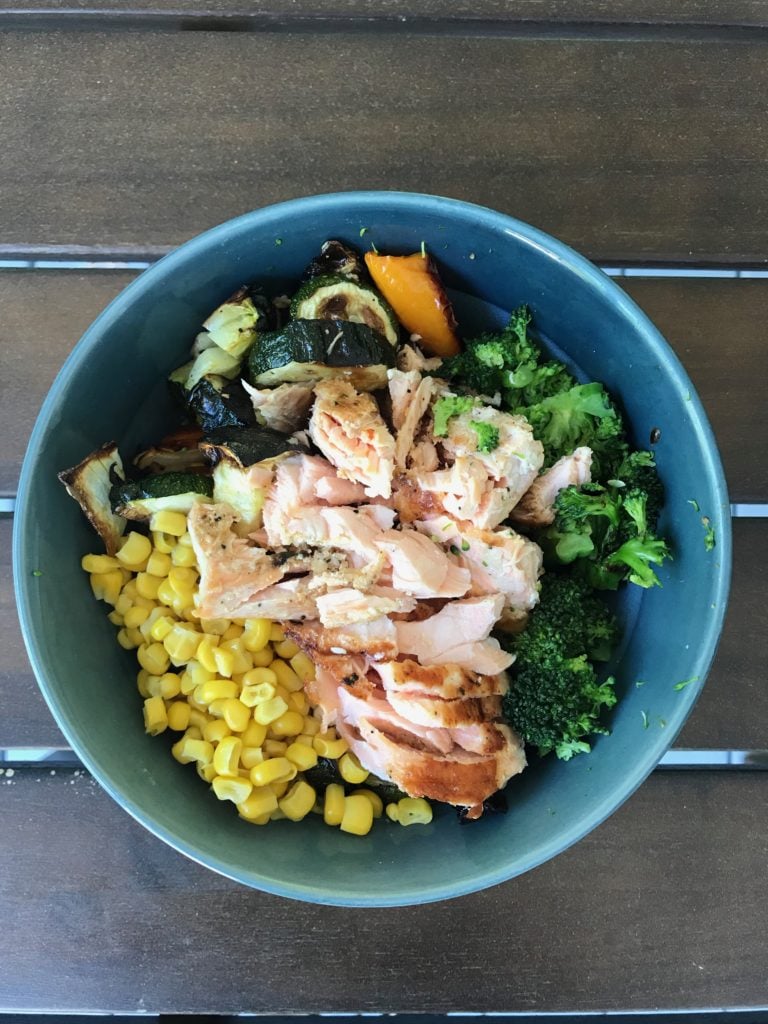 I shared this on Instagram earlier this week, so I'll keep this brief. This breakfast bowl combination totally hit the spot with all of the different flavors and textures. The bowl contained roasted zucchini, onions, and bell peppers (roasted in my beloved Ninja Foodi, of course), steamed broccoli, sweet corn, and grilled salmon. It was bomb. Probably normal people don't use that phrase anymore, but I'm trying to keep this conversational so you're getting me unsensored. My husband is so lucky.
Little Things That Make Me Laugh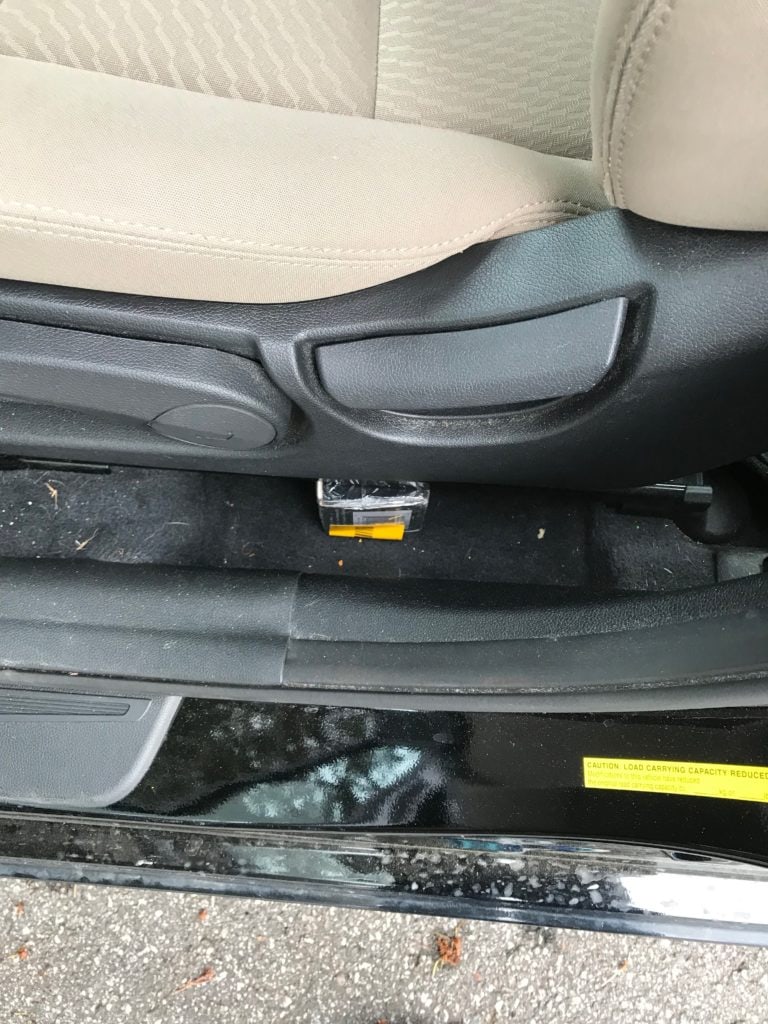 After a long and stressful day, I was feeling kind of exhausted. When I opened my car door to go home I couldn't help but laugh. Underneath my seat was a box of subway tiles. I thought I had returned all of the extra tiles since I am *finished* with that project, but turns out I CAN'T ESCAPE THEM. It was a silly little thing, but it helped to give me a burst of energy and brighten my mood. Later in the week, I turned around to find another box of tiles in the backseat. I feel like this entire backsplash project is like one big practical joke.
Cafe 100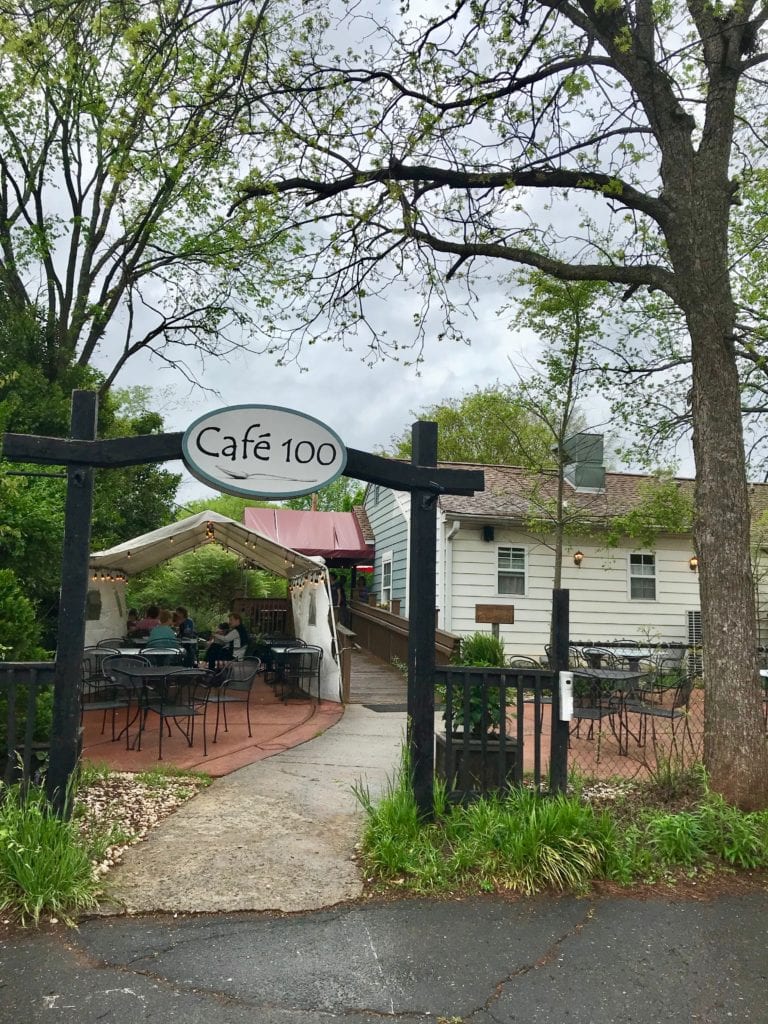 After a long brunch hiatus, we've now gone two Sundays in a row. No complaints here. Last Sunday we met some friends at a new to us brunch spot in Huntersville, Cafe 100. The quaint little restaurant is in a converted house and while small offers a variety of seating options. The bar area was more rowdy (they were watching golf...lol), but the other rooms were surprisingly quiet and made it easy to have a conversation. They also have several outdoor seating options, although the amount of coverage for rainy days is a little questionable.
Cafe 100 offers a large and appealing menu with brunch and lunch options. There were so many good options it took us all a while to decide on what to get. Once the food came out, we were all happy with our choices. While I stuck with coffee, Matt enjoyed their signature drink. It's like a mimosa on steroids and includes champagne and vodka with a splash of orange juice and cranberry juice. He ordered a second so I think he was a fan.
I'm happy to have found another great brunch option nearby, but even better was having the opportunity to catch up with good friends.
Spring cleaning for my brain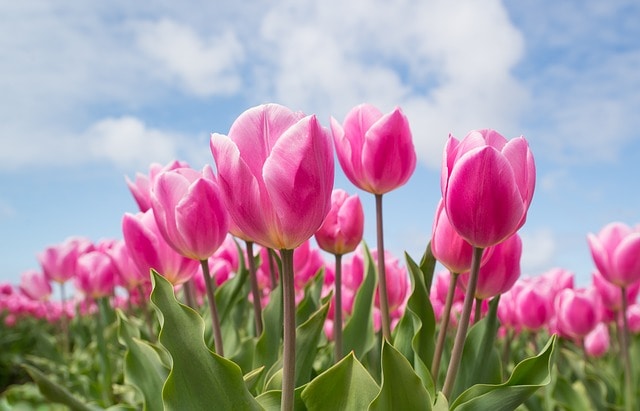 I have something in the works for May that I'm excited to share! Eating healthy and being active are things that I love and an automatic part of my routine. Where I always struggle is the mindfulness portion of being healthy, including being more present, managing stress, and self care. Ironically, in the back of my mind I have a nagging voice telling me I need to do better in that department. I put it off, because it's hard and I like doing things like being on my phone right before I go to bed or first thing when I wake up.
I've decided for one month I'm going to prioritize making some small changes to put a greater focus on the healthy mind portion of a healthy lifestyle. I'm devoting next month to "Mindful May", and I hope you'll join me! I plan to share little changes and challenges that I'm going to set for myself to work towards more mindfulness and less constant stressors.
I'm so eager for it that I've already started what I'm referring to as a "spring cleaning for my brain". I basically did a brain dump of all the little things that I keep thinking of that I need to do but have been putting off. I divided the list into little projects that don't take a lot of time (finally scheduling that dermatologist appointment, washing my makeup brushes, putting out the cushions for our outdoor furniture, etc) and bigger projects (organizing our garage, getting our vegetable garden started, etc.). I'm a big list maker, but these were things that were either too big to make it on a daily to-do list or too low on the list of priorities to make it there. What they were doing was taking up mental space and I needed to do a deep clean.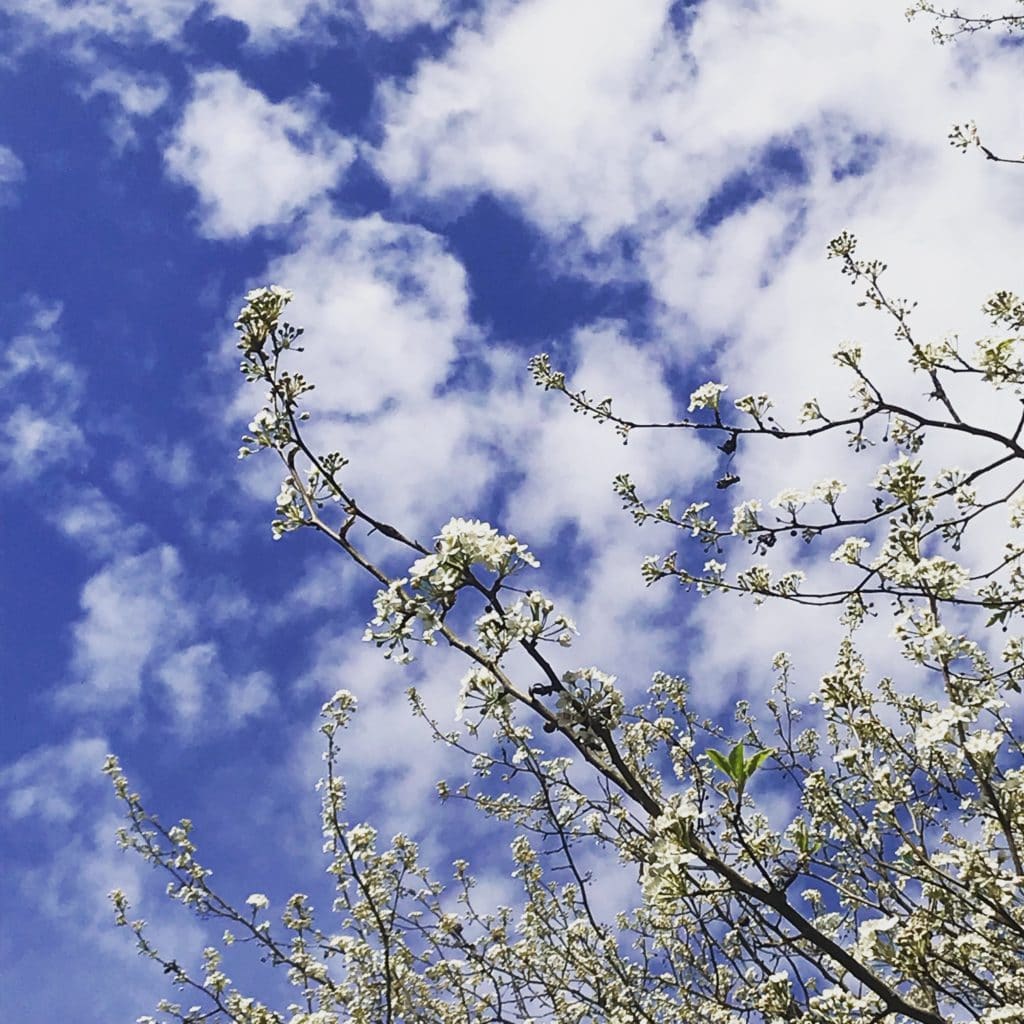 Since making the list, I've had a super productive week. Each day I put just one or two of the quick tasks on my to-do list. I've finally scheduled all sorts of appointments I've put off, organized that drawer that was driving me crazy every time I opened it, and taken care of some homeowner items. In the end, these things took very little time but I got a nice dopamine rush of checking something off of my to-do list and a huge weight lifted no longer having it creating clutter in the back of my brain. For the larger items, I'm coming up with a bigger timeline for when I want those projects tackled so that my mind can be at ease knowing I have a plan.
This whole spring cleaning and list-making is still very much in my comfort zone of Type-A tendencies, but it's in preparation for more mindful changes to come in May to help create more of a balance. In the meantime, I'm loving this brain dump technique. Now every time I open that drawer I'm thrilled with how organized it is instead of slightly irritated at the reminder that it's something I need to do. I look forward to sharing more challenges and practices I'm going to take on as May approaches, and it would be way more fun if some of you joined me.
Eating outside every chance I get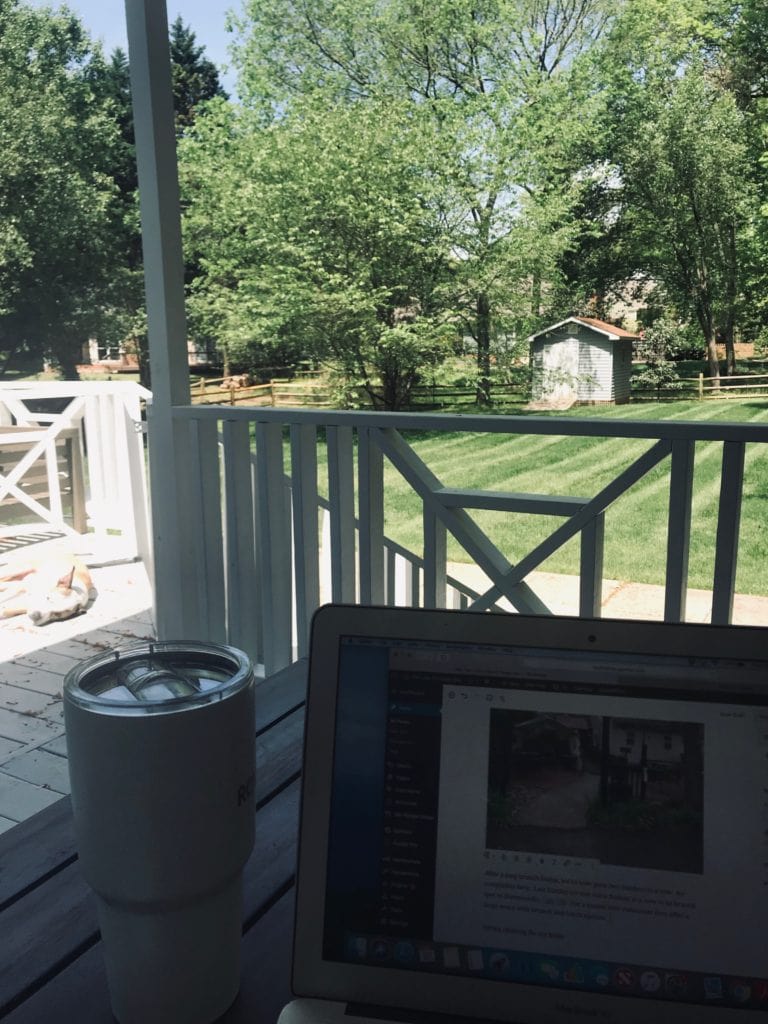 After raining every day for what seems like an eternity (maybe a mild exaggeration), the weather in Charlotte turned to perfection as soon as the work week started. I've been taking every opportunity I can to eat lunch and dinners outside (thanks to the longer days), and I'm loving the extra fresh air.
I've also taken a walk after work every day to move my legs and get Jameson out. I love having a little time to catch up with a friend or family member or to listen to a podcast. The happy little faces Jameson gives me during walks or seeing him 100% content as he sun bathes outside makes being outside even better. I hope that wherever you are signs of spring are popping up and that you're getting some time outdoors.
A new popcorn combination
I'm adding this because the super random popcorn combo I threw together to snack on as I finish up this post turned out SO GOOD. I started out wanting to try ginger on my popcorn so I sprinkled a generous amount of that along with a little ghee, coconut aminos, Himalayan sea salt, and cracked pepper. Try it!! I want to make another bowl immediately.
Speaking of bowls, we have microwavable popcorn poppers for making popcorn and they are the best. You just put some popcorn kernels in the bowl and microwave them and the popcorn turns out perfectly. I love it because then I can add whatever (random) ingredients I want and there's zero waste. Boom.
What is your favorite way to eat popcorn?
Are you interested in joining me for Mindful May?
What's something you're loving this week?
This post contains an affiliate link. That means if you use the link to purchase it I might earn a small amount. That has never happened, so I don't really know :-) Thanks for reading and for your support. <3