Friday Favorites #14
Happy Friday! This week is kicking my butt so I'm going to keep this intro short. While I'm feeling a little tired, this week definitely had some highlights and fun new discoveries that made me happy. As always, I'd love to hear about what things made you happy this week in the comments. Thanks for stopping by. <3
Beer Lab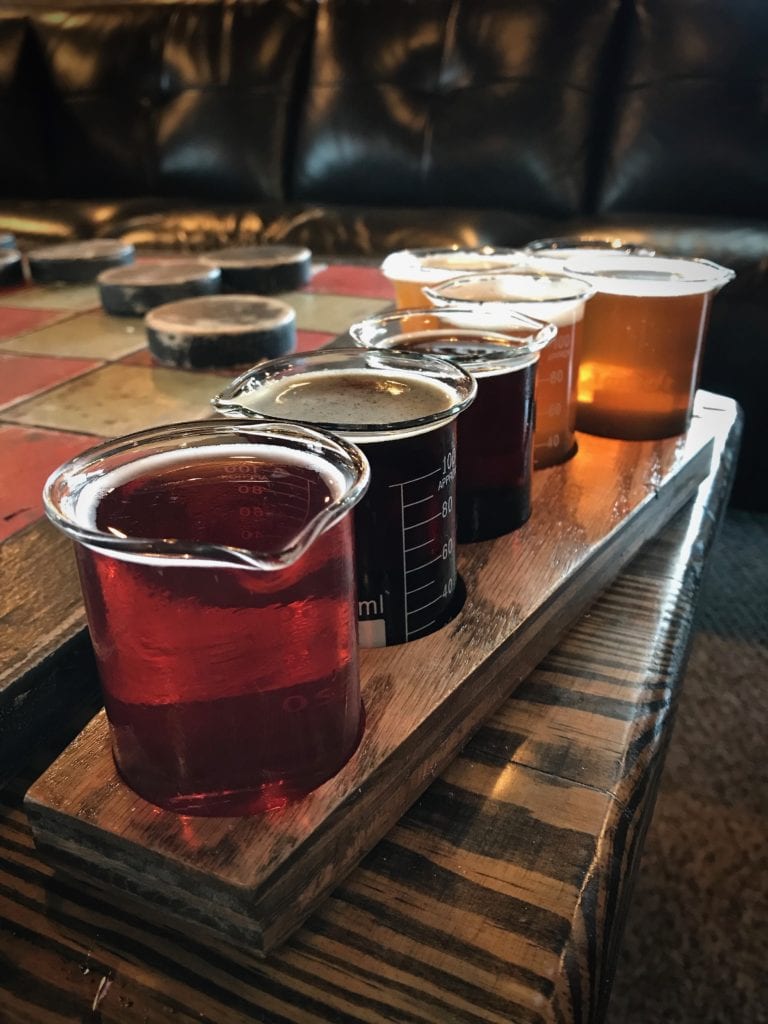 Beer Lab is definitely going to become a favorite local place that we visit frequently. We were smitten from the moment we walked into this cute new spot in Mooresville. Ghostface Brewing opened Beer Lab in Mooresville as a space to play around with experimental beers. They have a large number of beers on tap that they change very frequently. In addition to a wide range of beer varieties they also have wine, mead, cider, an impressive selection of scotch, whiskey, and bourbon, and even kombucha. What more could you want?!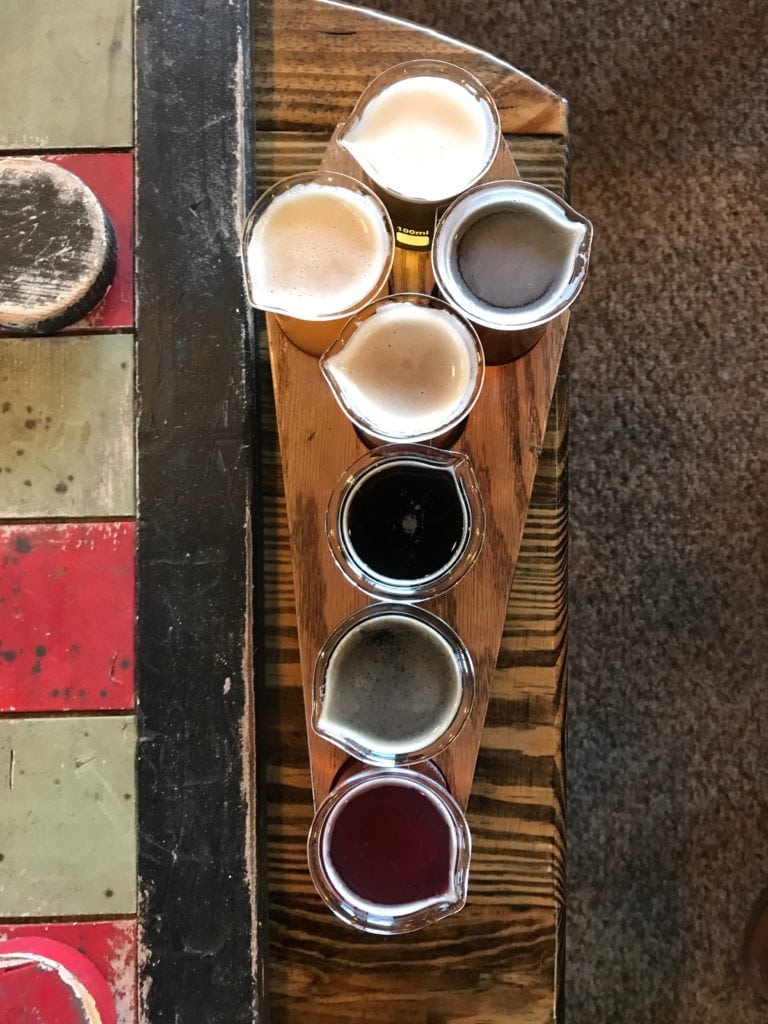 If you want a spot that's pet friendly with indoor and outdoor seating, a cool vibe, and games like shuffle board, corn hole, and checkers they have all that, too. We ordered a flight to try several of the IPA's that were on tap in addition to a Belgian Dubbel and kombucha. When they arrived I was delighted to find that they serve them in little beakers. Such a fun on-theme detail!
I had noticed Beer Lab when driving by one day and thought it was a cool concept after looking it up. We ended up going last minute on Sunday evening and I'm so glad we did. I love having a spot nearby that has such an amazing selection of beverages and the type of environment perfect for hanging out with friends on the weekend. If you're local - you won't regret checking Beer Lab out!
Macadamia Nut Milk Lattes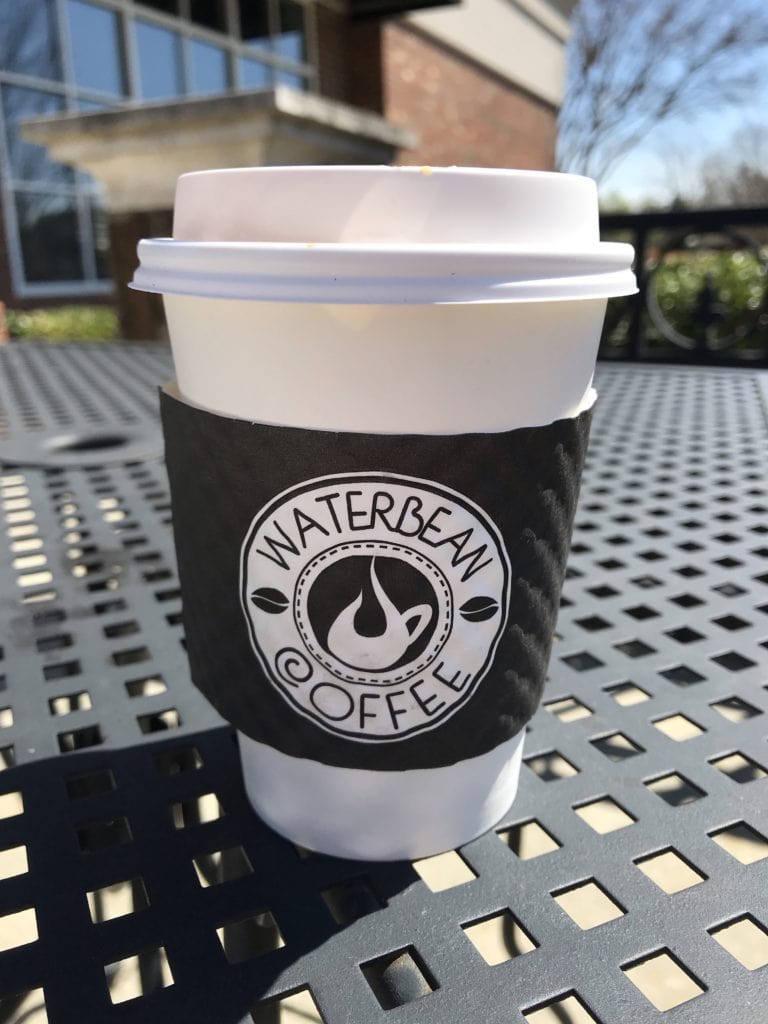 I'm reporting back to let you know that macadamia nut milk lattes are, indeed, delicious. After writing about them I realllllly needed to try one, so Matt and I had a coffee date on Saturday at Waterbean. I also got a macaroon which made for a very expensive but totally blissful snack. The weather was also perfect so we sat outside soaking up the sun while getting caffeinated for another trip to Lowes.
I like to be really thorough with my latte research so during another trip to Lowes AND Home Depot on Tuesday (I wish I was kidding), I went back to ordering the almond milk latte. For comparison's sake.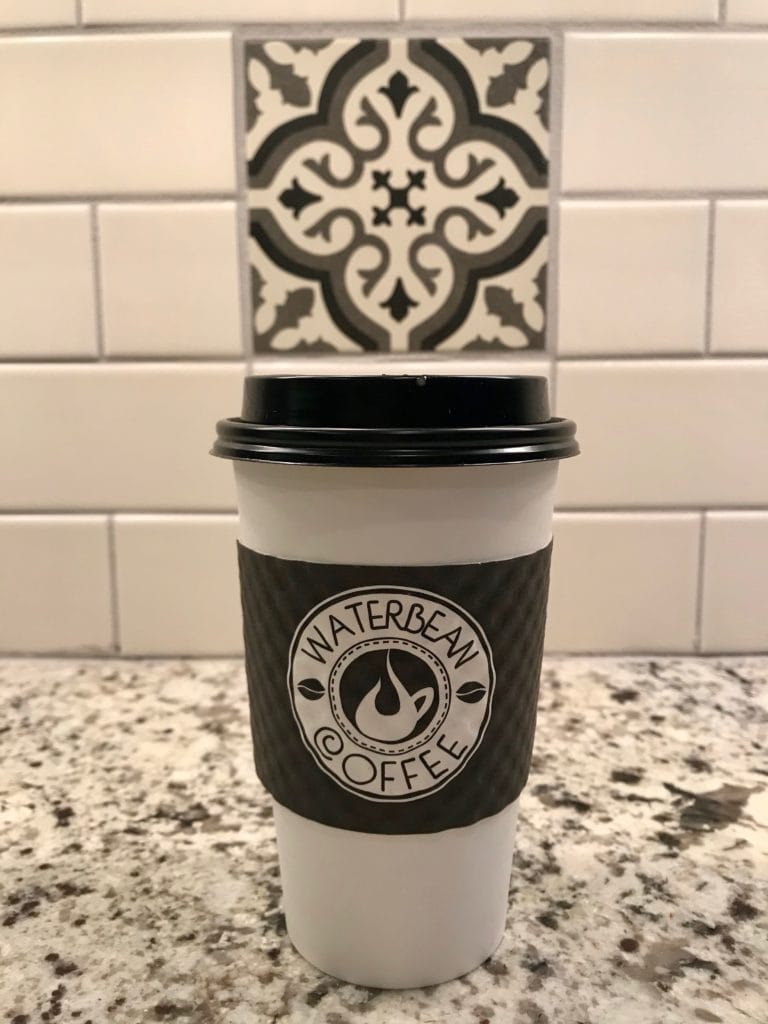 Really, I hadn't intended to go to Waterbean. I had debated stopping at the Cornelius location on my way to said stores but decided to save the money and focus on my errands. However, when I took a wrong turn trying to get out of the parking lot (don't ask) and a Waterbean that I didn't know existed just appeared in front of me I took that as a sign. Since I said I was saving money I went back to the almond milk latte instead of splurging an extra $1. It was good, but not amazing. Now I need to go order the macadamia milk version one more time to really decide which is better. I have to go back to the Lowes in Huntersville...this is my life now...so that sounds like a good opportunity. It also sounds like my Lowes trips just got even more expensive.
Brunch with friends
Brunch is the best. After staying up until 1:30am grouting our backsplash on Saturday night, meeting up with friends for brunch on Sunday was a great change of pace for the weekend. For some reason we rarely go out for brunch unless we are traveling or have guests visiting. That made it feel like a special treat.
Instead of meeting up for drinks, it was a fun change of pace to catch up over bottomless coffee and breakfast food. It also meant that I was fully caffeinated instead of ready for a nap afterwards so I was still productive later that afternoon. We went to the Famous Toastery which has numerous locations throughout Charlotte and apparently the East coast. They have a great menu with both healthy and indulgent options and predictably good food. Just a reminder that brunch and spending time with friends is always a good idea.
Having a working kitchen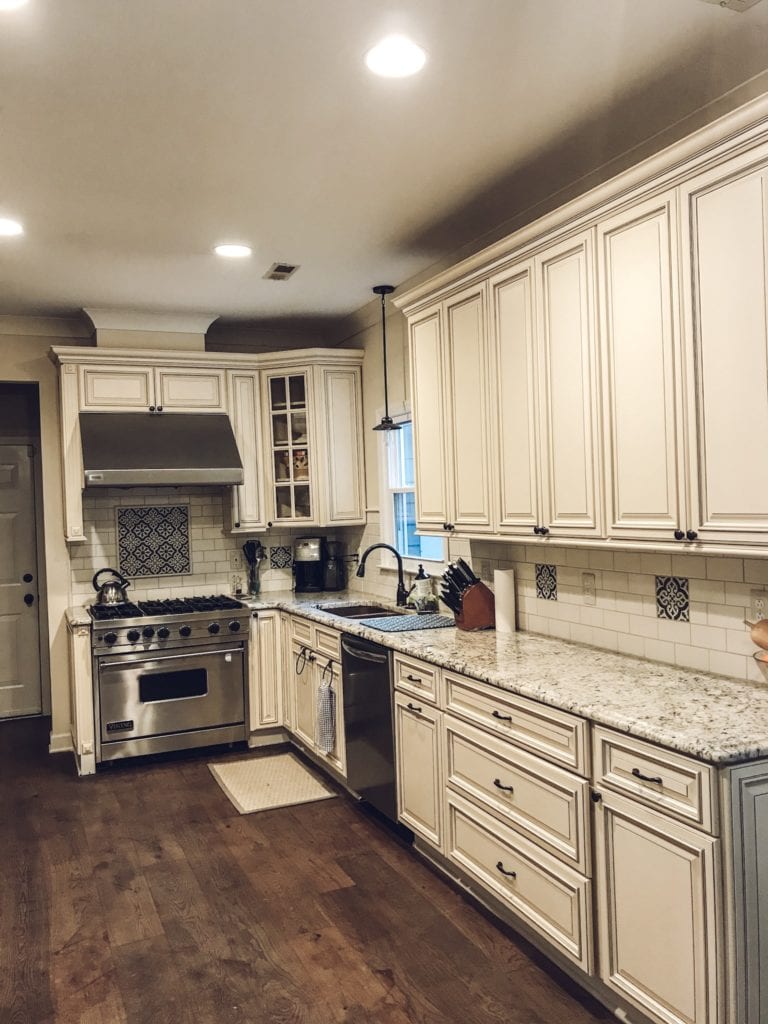 Three weeks of having a kitchen that's a mess and only half way functional is a LONG TIME. You know what's a luxury to have in a kitchen? Outlet covers. Those little guys don't get any love or recognition, but man it's nice to turn on our garbage disposal without the adrenaline rush of pondering whether you're going to get electrocuted. I also have counters that I can use again AND a coffee pot where it belongs. Living the good life right now.
Thinking about my next home project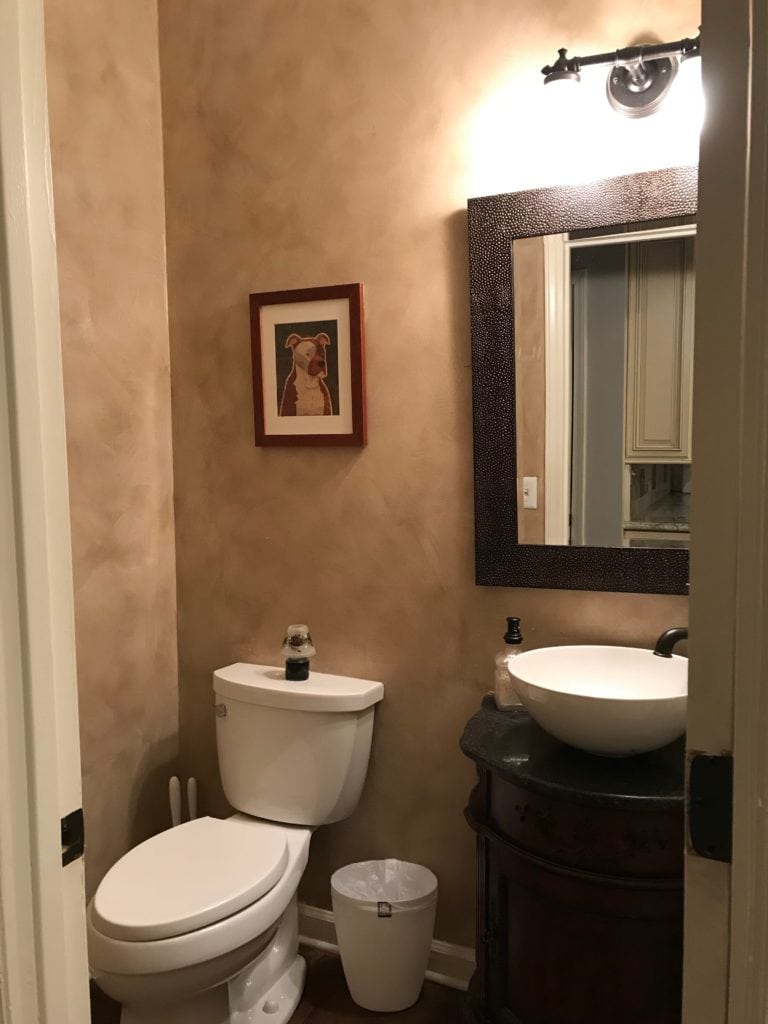 There's probably something wrong with me, because now that our backsplash project is done I can't wait to move onto the next project. I don't plan on removing any walls this time. Though I guess that wasn't in the plans last time either. You really never know where a little home project will take you. How fun. And terrifying.
Despite the traumatic backsplash experience, I love a good before and after. I can't wait to update our Macaroni Grill-esque half bath that is the only remaining room downstairs that has beige, browns, and heavy wood. I'm planning to work with a pretty small budget to create a big transformation. I'm looking forward to switching out the mirror and light fixture, adding some open shelves, and painting the existing vanity and walls. I also want to paint a print on the walls to look kind of like wall paper, because I like to make things way more complicated than they need to be.
Since I work this weekend and have some other things planned, I probably won't start this project until next week. I'll keep you updated on how things go. Hopefully I won't have an entire post dedicated to mistakes that I made and things that I learned like I have for the kitchen backsplash. I planned to have that post out earlier this week, but it turns out I have a lot to share about what I learned. I want to help anyone who decides to go down that DIY rabbit hole. Be on the lookout for the backsplash post coming hopefully next week!
What was your favorite thing from this week?

Do you love going out for brunch? What's your favorite thing to order?
Do you have any home DIY projects planned?