Friday Favorites #13
Happy Friday! I'm STILL stuck in kitchen DIY land, but I'm starting to see a dull light at the end of the tunnel. Any free time has pretty much been devoted to that, so I'm looking forward to the weekend and getting to live my life outside of the kitchen and Lowes/Home Depot. This week Charlotte's weather was special in that it was snowing one day (!) and gorgeous warm weather the next. Always fun to experience all the seasons in one week. Once again I'm stopping by to share some of the things I'm loving this week. As always, I'd love to hear highlights from your week in the comments! Thanks for stopping by. <3
Finishing tiling and learning new things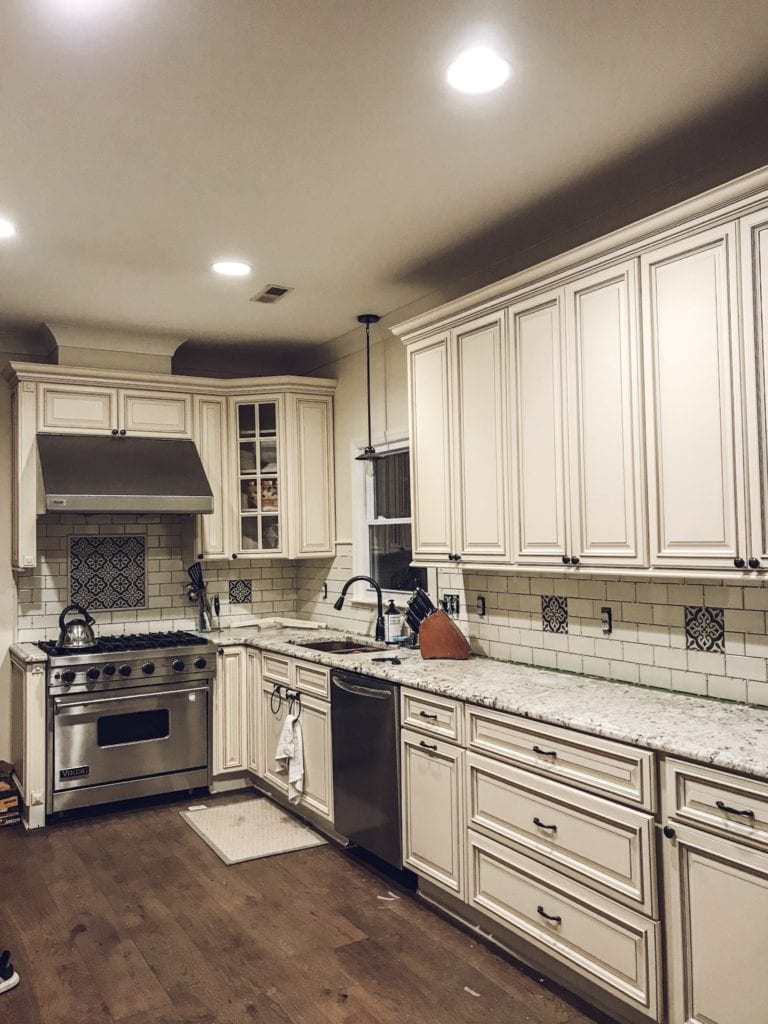 I know I keep talking about backsplash but it has literally taken over my life for the past 2 weeks. So funny I thought that was going to be a leisurely weekend project. Lol.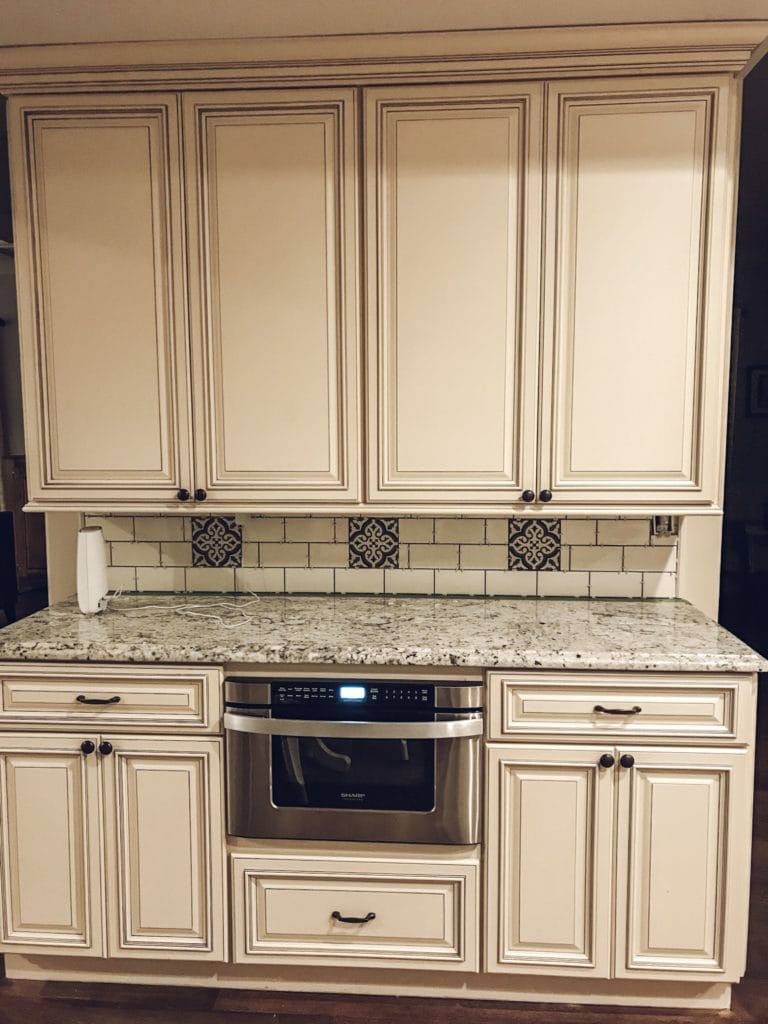 I finally finished tiling the entire kitchen this week, and I'm loving how things are turning out so far. I feel like it has really given the kitchen a whole new look that's a lot more "me" and cohesive with the rest of the house. I'm really hoping I don't mess it all up when I do the grouting. Can that be used as a verb? It can on this blog.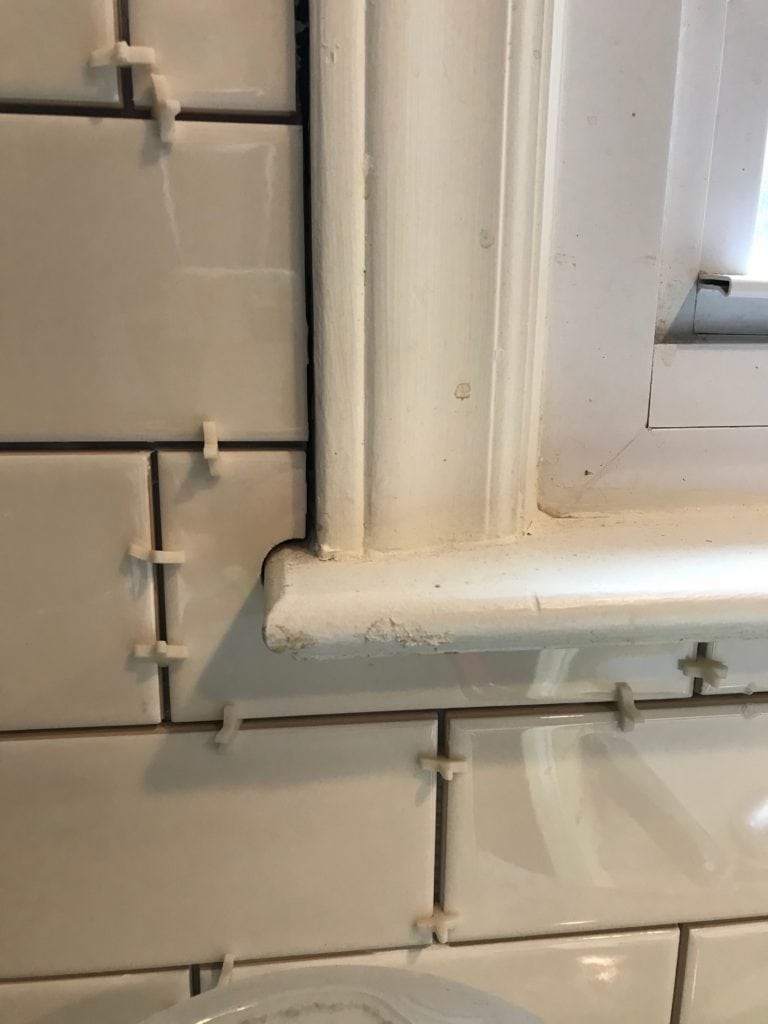 While the tile project has been way different than expected, I have learned some fun new skills. I'm pretty much a pro with a wet saw now, so that's fun. Really any tile cutting tool, because I've used them all. The one shown above required like three different tools, but hey - I made it fit. And I can also put up dry wall. I don't think I ever want to need to do that again...but I guess it's good to know for DIY-gone-wrong emergencies.
Date Night + Being Reunited with my husband
Matt was away for two weeks due to a combination of work and bachelor party festivities. I'm used to him traveling frequently for work, but two weeks is pushing the limit. So when he arrived home on Friday early enough for us to go out to dinner that was an extra special treat.
We went to EEZ Fusion, one of our favorite sushi restaurants in Huntersville. Their menu is massive with so many good options that it's always difficult to decide what to get. The menu even includes an option to create your own sushi roll, stir-fry, or bento box. In retrospect, I should have taken photos to share more details about EEZ but I was just soaking up overdue time with Matt. I kind of like him.
Waterbean Coffee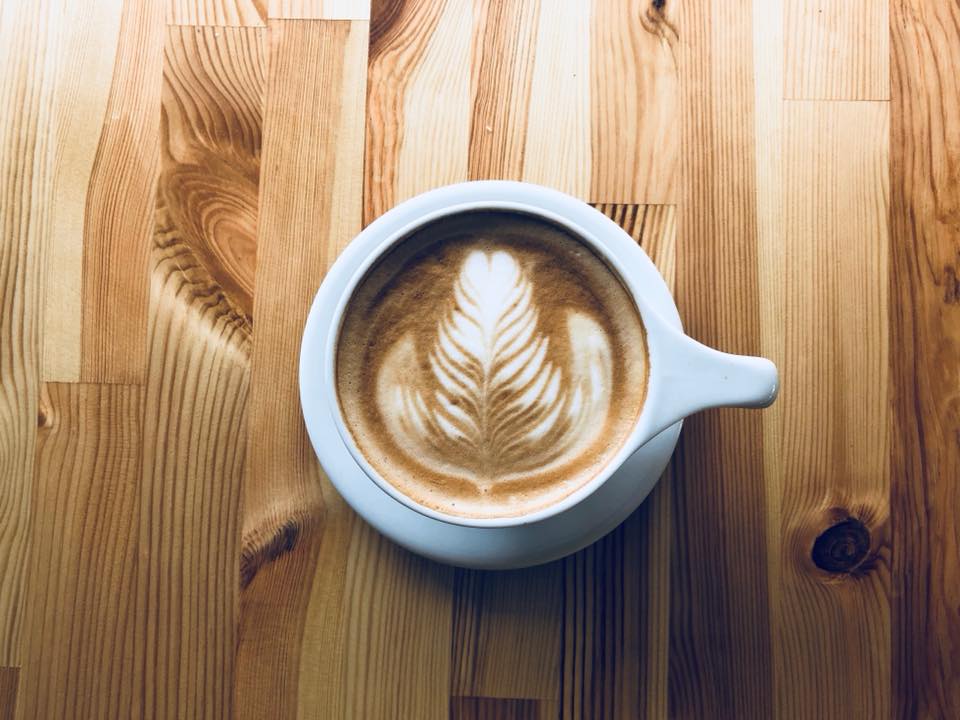 I love coffee. And good coffee shops. Somehow I kind of forgot how much I love Waterbean Coffee until this week when I was doing errands in the area. Errands including spending forever in Home Depot looking at grout. After that I needed some more caffeine. The unsweetened almond milk latte I ordered totally hit the spot (not pictured...mine was to-go because I had kitchen tiles to finish).
The unsweetened almond milk is one of the reasons I love this place. I don't know if that makes me seem easy to please or high maintenance...maybe both? The thing is, it's hard to find coffee shops that use unsweetened almond milk. For some reason most only offer the sweetened kind, which I don't love for two reasons: 1) I don't like sweet coffee, and 2) if I'm going to have sugar I want to eat it (see below).
When I was there, I noticed that they also offer macadamia nut milk. Have you tried macadamia nut milk? Recently MindPump (a podcast I listen to) was talking about how much creamier and delicious macadamia nut milk is compared to almond milk. Now I really want to try a macadamia nut latte. Like immediately.
Now that I've spent two paragraphs talking about nut milks, let's move on to the other reasons I love this spot. For coffee enthusiasts they offer coffee prepared using a variety of techniques including Chemex or V60 pour over, French press, Aeropress, Vietnamese coffee, and traditional drip. They also offer coffee tasting flights! How fun is that?! Finally, this place always has a case filled with macaroons. YUM. If I'm going to get something sweet a macaroon is one of my very favorite treats. If you're local or traveling through the Cornelius area, this shop is absolutely worth a visit!
New Breakfast Bowl Combos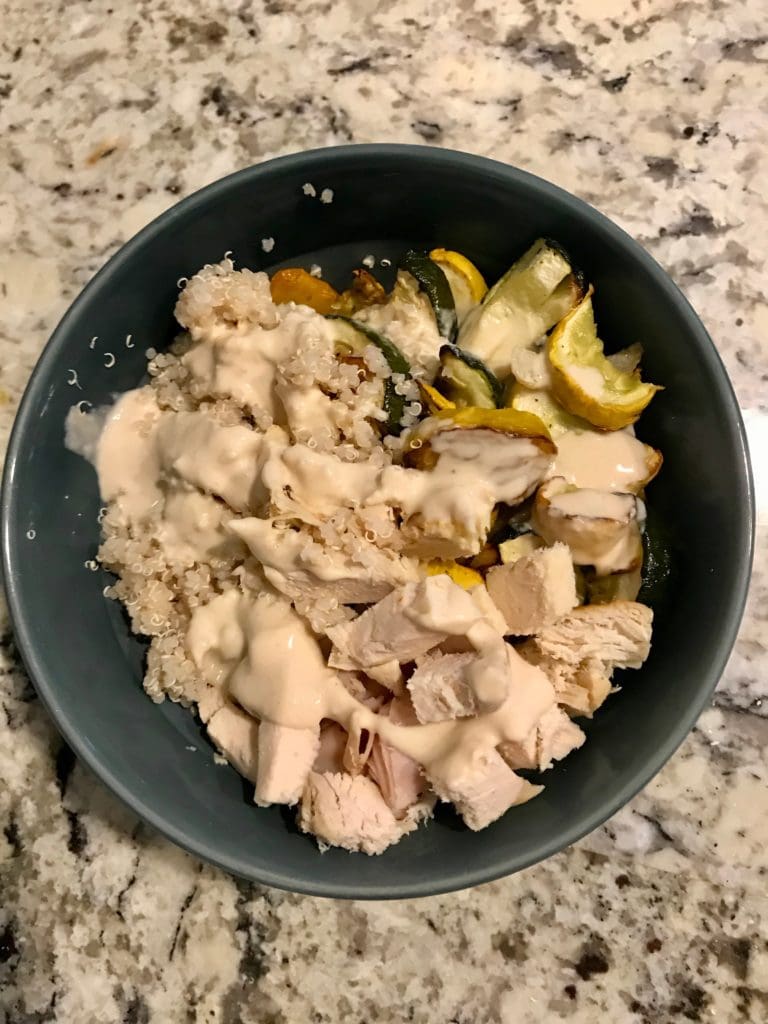 This week I got into the habit of chopping up veggies (onions, sweet peppers, and zucchini) and putting them in my Ninja Foodi before I start my workout. I also set out a couple frozen tilapia fillets to defrost. When I'm about 20 minutes from finishing my workout I run down the stairs, turn the Ninja on to roast the veggies for 20 minutes, and then run back upstairs to finish my workout. Once I'm done, the veggies are perfectly roasted (my love for the Ninja Foodi is strong), and I throw the fish in a skillet to cook while I shower. Maybe not super safe, but so far so good. Knock on wood. Pro-tip for motivation to not spend too much time in the shower! It makes it so that I have a flavorful and delicious breakfast without spending any time in the kitchen.
I had the same breakfast three days in a row this week because the combo was so great: tilapia, roasted veggies, and sweet corn (microwaved from a frozen bag). It doesn't sound like much but I was surprised how delicious it turned out with the addition of sweet corn. Unfortunately, I documented the meal with a photo zero out of three mornings.
On Thursday, I decided to switch it up and had roasted veggies with chicken breast and quinoa topped with a tahini lemon sauce. That was super satisfying, although not very photogenic. Lucky for you, I snapped a photo of my beige breakfast. You're welcome. While it lacked color, it was loaded with flavor. I highly recommend trying both of these combos!
What features do you look for in a coffee shop? Have you tried macadamia nut milk?
What was the best thing you had for breakfast this week?
What was something that made you smile this week?
Just a heads up that this post contains an affiliate link. Thanks for your support. <3