Friday Favorites #10
Happy Friday! Did everyone survive Daylight savings week? Despite 5am on Monday arriving a little too quickly, there has been an influx of new puppies recently at work and that perks me right on up. The rain also stopped for a hot second and we've had some warm days reaching into the 60's. Delightful. Puppies + warm weather - losing an hour on a WEEKEND = still a pretty good week overall. Once again, I'm sharing some of the things that are making me happy this week. As always, I'd love to hear what things are making you smile in the comments. Thanks for stopping by. <3
Still having daylight when I get out of work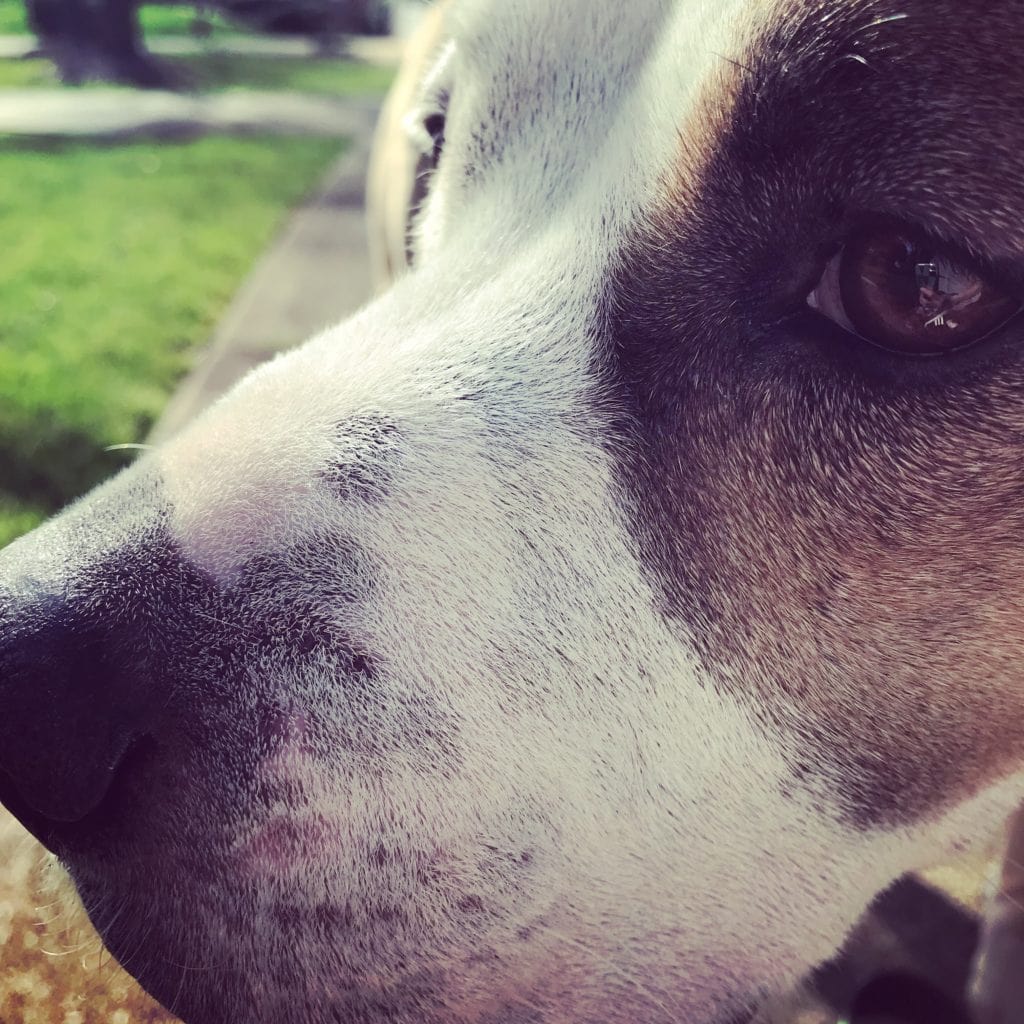 Not going to lie, Monday was a little brutal. I started my Facebook post with "Good morning? Anyone else having an extra large cup of coffee this morning." At that point, I realized I better drink that extra coffee fast. Do I love that it's super dark out in the mornings again? No. But this is Friday Favorites so let's be happy and focus on the good that came from an hour evaporating from our weekend.
What I do love is feeling like I still have some of my day left when I get out of work. Jameson is equally excited because it means more evening walks, and in his world WALKS ARE THE BEST. It's amazing how a couple more hours of daylight can make me much more productive and social versus instantly wanting to be in comfy clothes tucked into a blanket. Anyone else? The warmer weather that might be making an appearance after about a month of rain doesn't hurt either.
Fresh Pressed Juice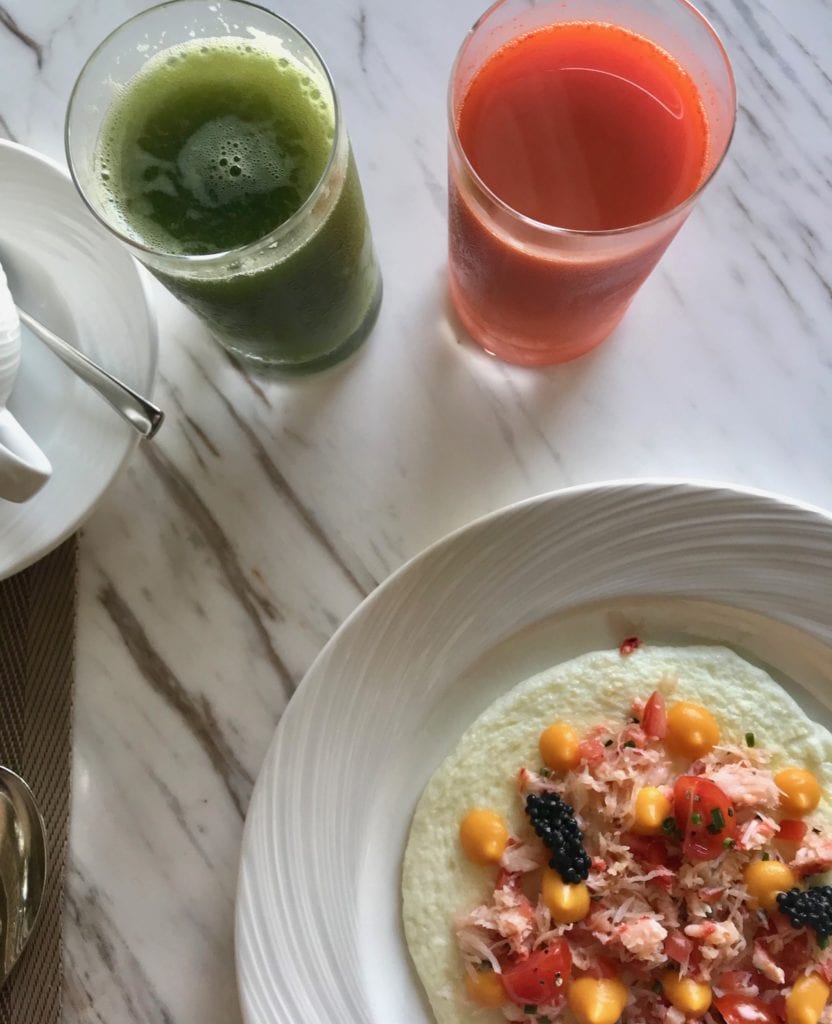 Ever since I was spoiled in the Maldives with fresh pressed juice offered every morning I have been craving it. Before our trip, I really had no interest in visiting the juice bars that charge $10 for a drink. I didn't even really drink juice. The Maldives ruined me. Now, that concept seems like a pretty refreshing treat.
I met a friend this week at Clean Juice, a juice bar in Mooresville. It was my first time in the cute store, and so many things sounded appealing on their menu. I ordered the "Hardcore One" which has celery, cucumber, kale, lemon, and spinach. It was delicious. And expensive.
Now I'm left wondering if I should invest in a juicer. Pros: freshly pressed juice whenever I want it, save money, I can try celery juice which apparently cures everything. Cons: Another large kitchen appliance, lots of parts to clean, and if I have to clean it every time will I really ever use it. I need you guys to weigh in! If you have a juicer is it worth it? And if you love your juicer, which one do you have? HELP.
Healthy Quick Snacks that taste fancy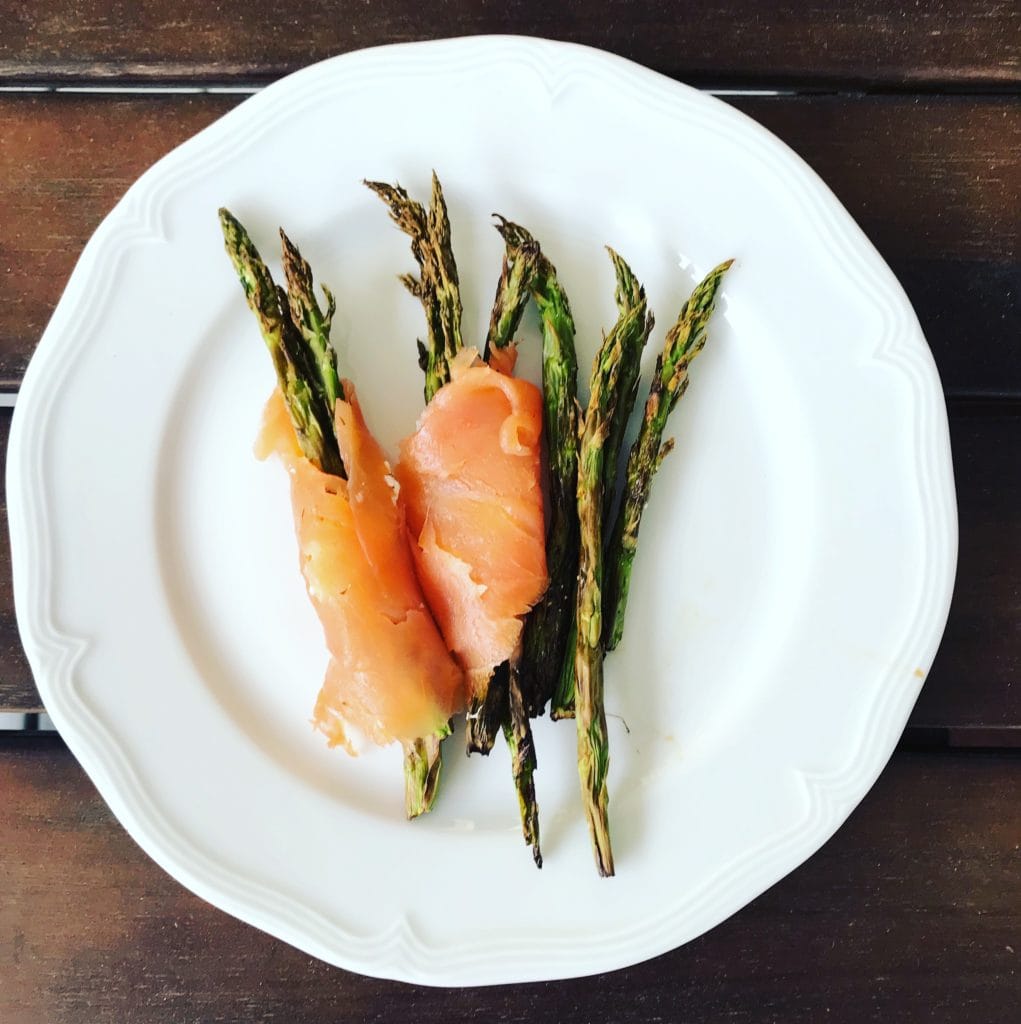 Speaking of Daylight Savings, that day threw my appetite all off. Because of that, I needed something to tide me over when it was way too early for dinner but way too late for lunch. I had already consumed plenty of Amazeballs for the day, so I wanted to have more of a mini meal.
I had some asparagus that needed to be used, so I threw that into my Ninja Foodi (still obsessed with it) to roast while I did a few things around the house. They came out perfectly and addictively crispy. I would have been content to just eat those, but to make it more substantial I spread goat cheese on smoked salmon and then wrapped them around bundles of the roasted asparagus. They tasted like such a treat. With the Foodi Ninja doing the roasting work, it took zero effort to pull together. Definitely worth at try!
When we first moved from Charlotte to the Lake Norman area one of the biggest changes was not having ALLL the food options readily available for delivery. It wasn't a huge deal, but it's comforting when you know you can have the food you're craving magically appear at your doorstep without having to look presentable. Right?
A few months ago, I discovered that Door Dash had reached our area AND that they even included many of our favorite (and healthy) dining options. The restaurants seem to be able to set their delivery fees and some are even free or as low as $1.99. Soo worth it to not have to change out of yoga pants. Haha, just kidding. I live in scrubs and yoga pants 90% of the time. But it is a treat to not have to leave the house when it's wet and cold outside. The link above is a referral link, so if you use it to sign up we both get $7. They even deliver ice cream. Hopefully quickly.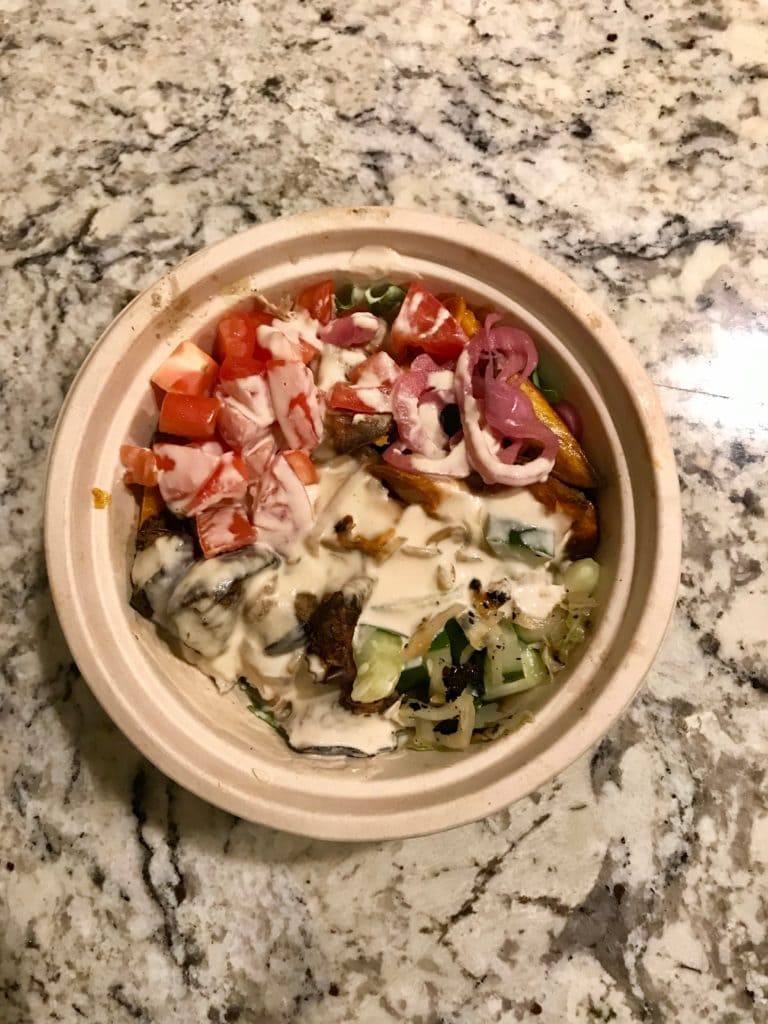 On Saturday, Matt and I were planning to go out for dinner, but it was raining and cold. That kind of chilly damp weather makes me want to curl up into a blanket and hibernate. Thankfully, we were both on the same page with our enthusiasm level to step outside. Matt suggested delivery from Davidson Ice House and a movie which warmed my heart because that was exactly what I was craving, too.
Davidson Ice House has become one of our go-to spots for a reasonably priced satisfying, flavorful, and healthy bowl of goodness. They're located in the adorable college town of Davidson, and are a fast casual build-your-own bowl style restaurant. Just about anyone will be content dining here. Their menu offers plenty of gluten-free, vegetarian, and vegan options, but they also have burgers and fries for the meat and potato type. The photo above definitely does not do the food justice, but you can see they use compostable bowls which also makes me feel better about ordering out. Speaking of Door Dash...we've ordered here twice in the past 5 days. We probably need to get out more.
That's all for this week! What things are you loving this week?
Please give me all the details on juicers! Should I get one? Is it a waste of time and space? I need to know.
How do you feel about Daylight Savings? Was Monday brutal for you too?
Just a heads up that this post contains an affiliate and referral link. I only link to the things I truly love. Thanks for your support. <3