Friday Favorites #5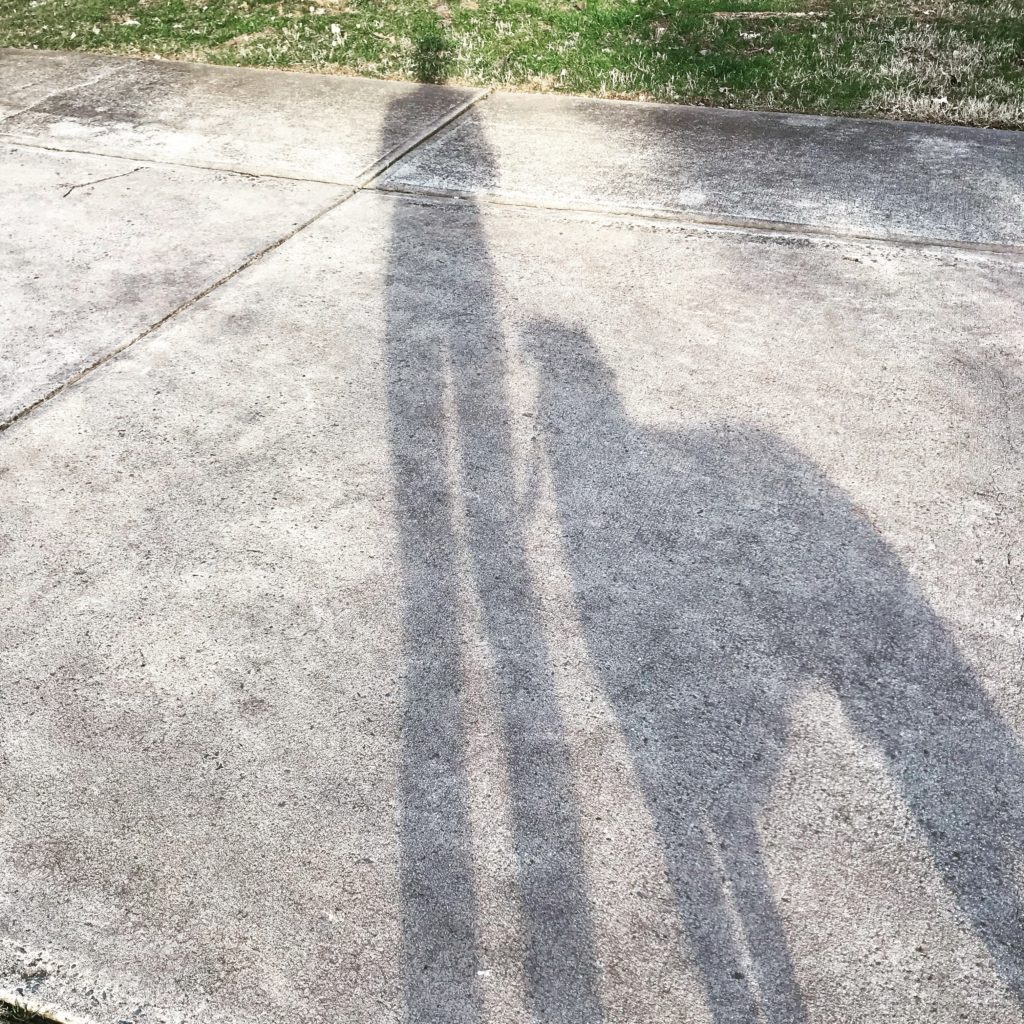 Has this week felt long to anyone else? I feel like Monday was eons ago. Last weekend was a nice combination of productivity around the house and social events including having a few friends over to watch the Super Bowl. This week has been hectic and work has been a bit stressful. Jameson and I did manage to get in a nice walk one day to soak up the sun, and I think that was a highlight for both of us. Once again I'm enjoying a moment to sit down and to reflect on what I've been loving this week. As always, I'd love to hear what's making you smile this week in the comments. <3
Amazon Clothes
This week I discovered Amazon's clothing section. *Squeal of delight.* It has been a dangerous and wonderful discovery. Remember how I was last-minute deciding I needed some dresses and cover-ups for our upcoming vacation? Well, similar to how I randomly found myself standing in the bathing suit section of Target I decided to "just see" what Amazon had for cover ups.
I've been pretty skeptical about Amazon's clothes. Amazon is awesome for random hairpin legs, shampoo, robot vacuums, weird food ingredients like nutritional yeast and maca powder, toilet paper, etc. but clothes? That didn't seem like their thing. I was wrong.
I innocently typed "cover ups" into the search bar and instantly my page was filled with SO MANY cute options for super reasonable prices. Naturally, I clicked on one. As soon as I realized that they have free returns on top of the normal Amazon prime 2 day shipping there were a whole lot of cover ups going into my cart. And then some dresses. And a bralette that was only $9.
Reading the reviews for items was super helpful in figuring out if a piece would be the right fit. Several of the cover-ups were one size "fits all", but a number of reviews had photos or info on the reviewer's height and frame to help give me an idea of if it would fit or be a tent. For the items that do have sizes, you can filter the reviews to only show the size you're searching for to also get a better idea of fit. It seemed to have helped, because everything I ordered fits and now I might not be taking advantage of that free return after all. Well played, Amazon...
Now seems like a good time to transition to saving money, doesn't it? If you don't already use Ebates*, I HIGHLY recommend that you start. Immediately.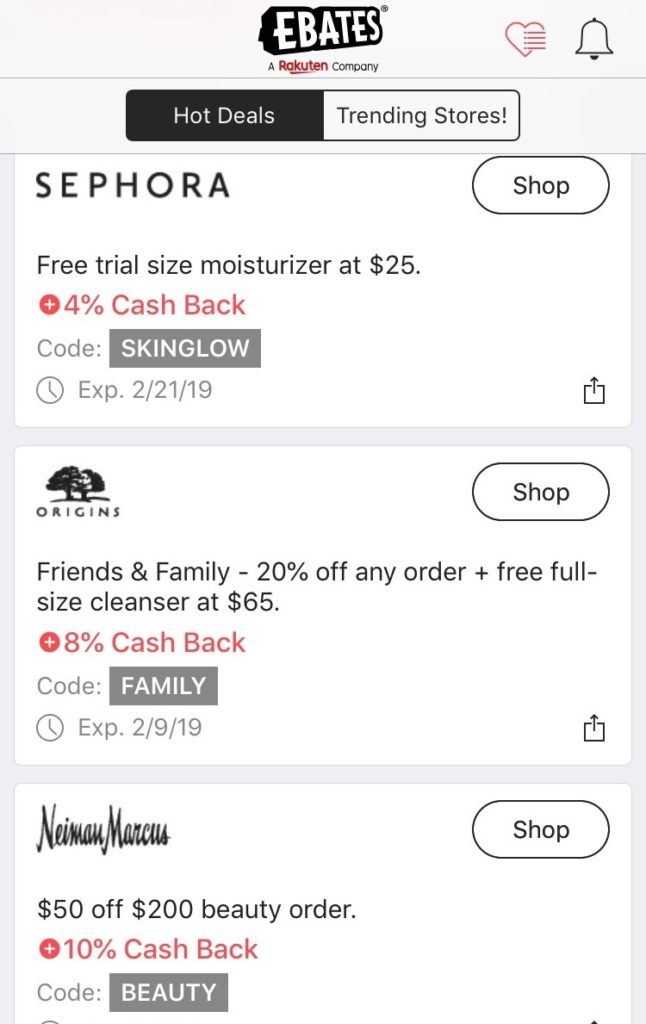 It may seem like all I do is spend money and shop based on my Friday Favorites. My husband would find this humorous, because in reality I'm very careful to adhere to a specific budget each month (he jokes that I always say we don't have money for guacamole at Chipotle, but that's not true because guacamole is ALWAYS necessary). I love finding awesome deals on quality products and making sure that I'm getting the best deal when making a purchase. For those reasons, I'm obsessed with Ebates. If you're not familiar with it, here's how it works:
Create an account
Browse stores by category or find the store you were already planning on shopping at
Once you're ready to shop, click on the store from the Ebates page and it will bring you directly to the store's website
Shop like you normally would. I love that I can still pay with my credit card to continue gaining credit card points on top of the cash back.
Earn extra cash back on your purchases! This usually ranges from 2 to 10% or higher.
It seems like there should be a catch, but there really isn't. They literally just send a check to your house each quarter from the cash back earned on purchases you were already going to make. The website also shows sales and promo codes at each store to ensure you're getting the best deal. Amazing, right?!
*Just a heads up: that's a referral link.  I wrote this post before realizing they even had them (I genuinely love Ebates), but feel free to open Ebates here if you'd like to avoid the referral. 
Connecting with friends in a new area
I am fortunate to have so many incredible friends from high school, college, vet school, and Matt's time at Tepper. When we moved to North Carolina, it was the first time that neither Matt nor I were in school. Thankfully, one other awesome couple whom we knew from Pittsburgh moved to Charlotte when we did meaning we weren't completely alone...but close. That's when reality set in: it's hard making friends as an adult!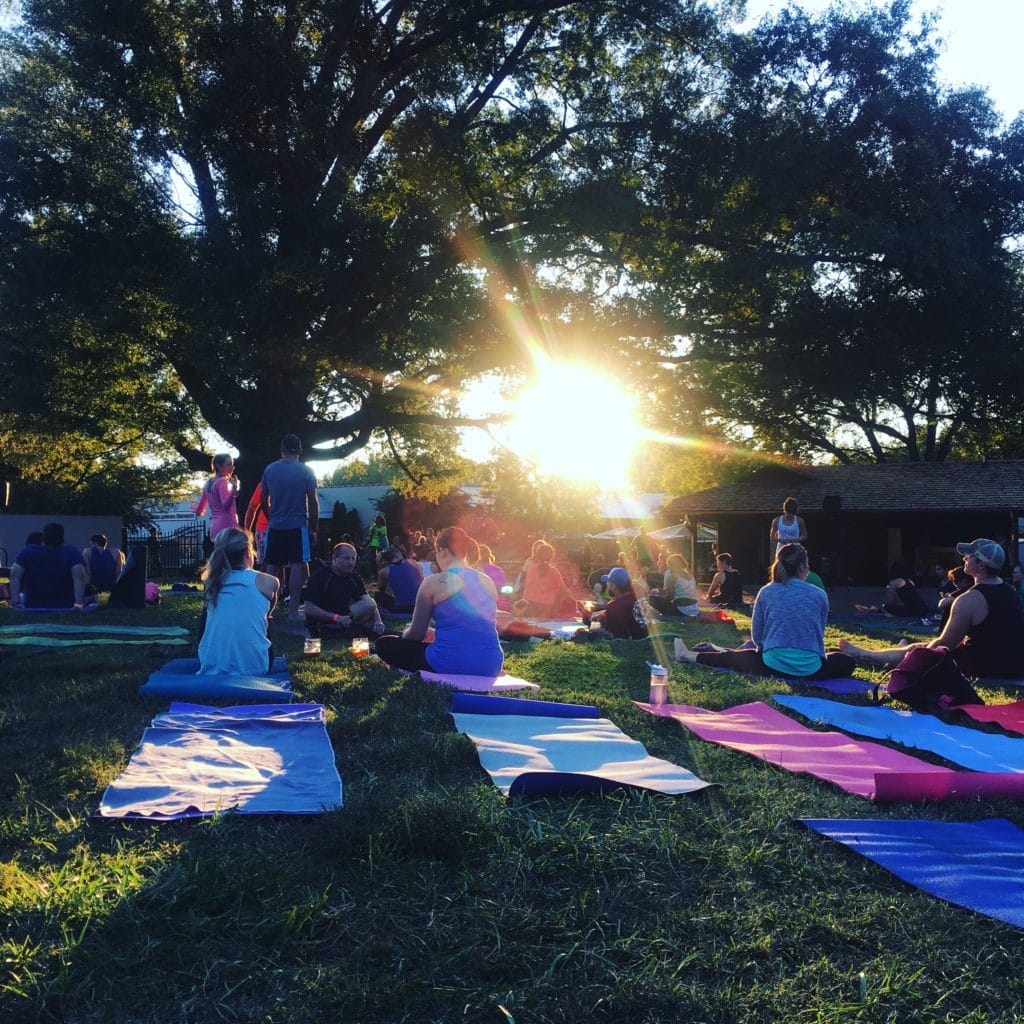 As soon as we moved to Charlotte, I used Class Pass to try tons of different fitness classes and went to brewery yoga classes solo determined to connect with some new people. I got in a lot of great workouts, but unfortunately, I didn't have much luck in the friend department. At the time, I was also working in urgent care meaning I was starting work when most people were just getting out of work to be social. When we moved up to the Lake Norman area, I read about Bumble and figured I would give it a try.
Bumble is a dating app, but it also has a "BFF" section so that girls can search for friends in their area. Since I met Matt long before there were dating apps (Facebook was still for college students and AIM was the best mode of chatting with a crush), this was completely foreign to me. For anyone new to an area and trying to connect with new friends, this is really worth a try! While it feels a little weird to use an app to find friends, so many of the girls on the app are in a similar situation of being new to the area and just trying to connect with some new people. I'm pretty bad at using the app consistently, but the few times that I have used it I have found some really great friends. As we continue to work on making our house our "home", connecting with great people in our hometown helps to really make us feel like we belong here.
Wine Club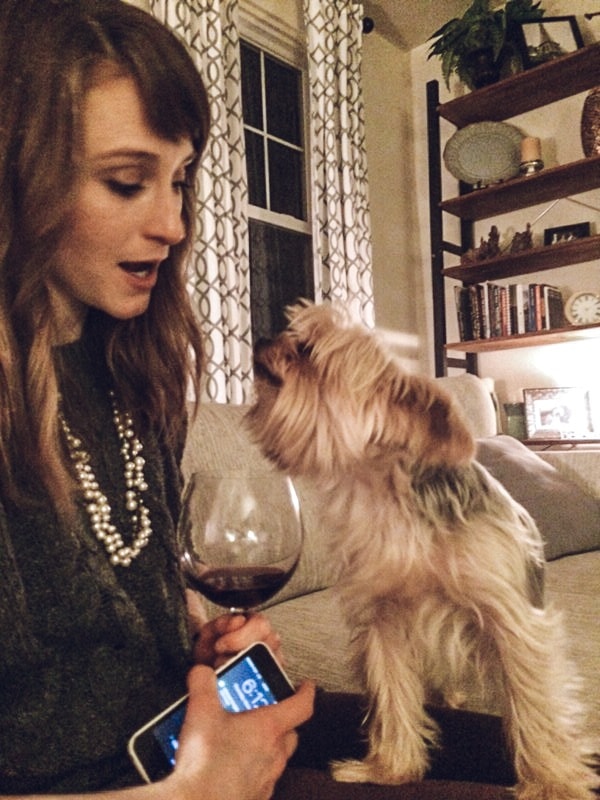 One of my friends started a wine club in our town and it has been a really fun way to connect with other girls for good conversation over a glass of wine. I love wine, but I'm not a big wine drinker mainly because the delightful beverage doesn't love me. I don't know what went wrong once I hit my thirties, but wine hangovers are no joke. And I'm not talking about drinking a bottle of wine, I'm talking one glass of red. I did discover an amazing wine filter that's helps a ton, and that's definitely going to have to make it on a future Friday Favorites. However, the point is if I stick to one glass of white wine this makes for a super fun afternoon and has been another nice opportunity to meet new people.
I have only been going for two months, but each month we meet at a different wine spot in the Lake Norman area. My friend has done the best job finding the cutest spots! Last month we met at the Lake Norman Cottage which is super adorable and cozy. They nailed the cottage vibe with lots of little rooms adorned with couches and different seating options great for settling in for good conversation and great wine. This is right next to the North Harbor Club, which is on my list of restaurants to try. I think dinner at the North Harbor Club followed by drinks at the Lake Norman Cottage would make for the perfect date night.
Last weekend, we met at the newly opened Hidden Bin. This wine bar has a lot of nice outdoor seating, which was perfect for soaking up the beautiful sunny weather. They offer a nice wine selection, and I was pleased to see that they also have a number of good beer options on tap and in bottles. I would highly recommend the Hidden Bin for a great spot to hangout while enjoying drinks with friends. It's also next door to a great new-ish restaurant, Table 31 (and under the same ownership). Matt and I have dined there a couple of times and loved the food and cocktails. I'm pretty sure you can now purchase a bottle of wine from The Hidden Bin to enjoy during your dinner at Table 31, too. Really, this is another nice date option, but not quite as intimate.
Finishing little projects around the house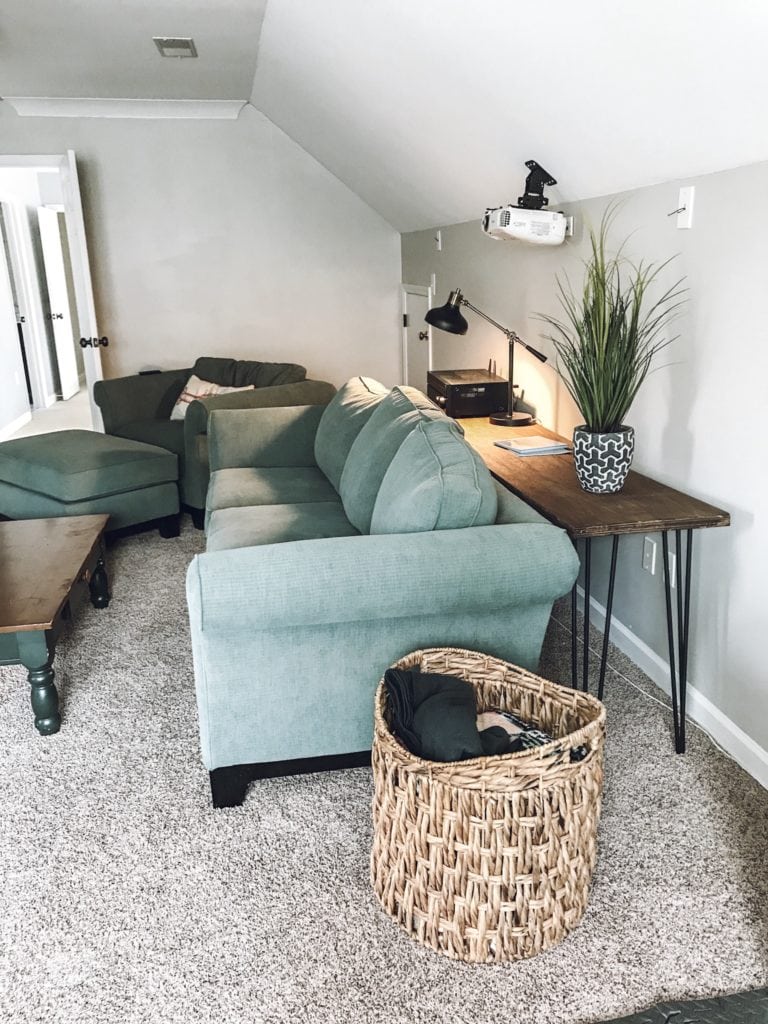 It's amazing how finishing one little project like adding a new table to replace a cardboard box that was causing stress every time I saw it can bring so much joy every time I enter that space. I still have a lot that I want to add to our bonus room, but that little improvement to an area that wasn't working has made me happy this week. The lamp that I added helped to make the space feel a little cozier while also being functional. Previously, we didn't really have any light in that area unless the main lights were on, which is a no-go if the projector is playing according to Matt.
If there's a space that's causing just a little bit of stress or unhappiness every time you see it, I encourage you to carve out some time to improve it. That can be as simple as organizing a drawer that's always overflowing, adding some baskets or bins to a closet or pantry to make things easier to find, or finally upgrading the throw pillows on your couch or bed to create a fresh new look when you walk in the room. I promise it will surprise you how much joy it brings every time you notice that little upgrade!