Thriving Thursdays: Cheers to Hangover-free Mornings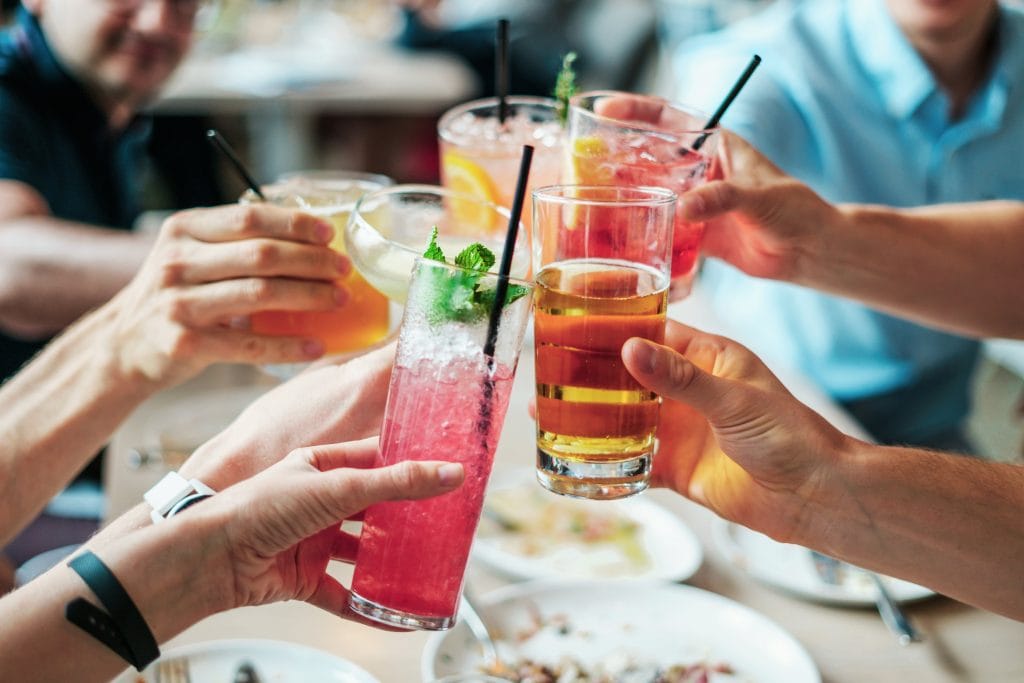 Hi there! I'm excited to introduce a new series: "Thriving Thursdays with Amelia". Each week I'll be sharing a short video (and accompanied blog post) on a topic to help set you up for success in your mind and body. Scroll to the end of this post if you'd prefer to watch the video!
Since it's Thursday AND we have a long weekend rapidly approaching, you're probably getting ready for a drink. Am I right?! So I thought I'd start the series off with a Thirsty Thursday theme and talk about a fun topic: alcohol. (If you watch the video you'll see that I was a little TOO excited about the theme since I introduced the entire series as "Thirsty Thursdays"... the videos are a work in progress.)
One of the most important things to me is helping people optimize how they feel physically and mentally in a sustainable way that works for your lifestyle. Alcohol plays an important role for many of us in so many ways: social connections, networking, as a way to unwind, and even as a hobby. When enjoyed in moderation, alcohol can offer plenty of health benefits. But when you indulge do you feel your absolute best the next morning?
Personally, as I have gotten older even when I'm drinking responsibly I do not feel like my best self the next morning. In speaking with my friends and clients, I know I'm not alone! The good news for you is that this motivated me to find the best products out there to help counteract the negative effects of alcohol so that I can enjoy a drink or two and still feel ready to conquer the day the next morning.
These are my top 3 favorite hangover prevention products: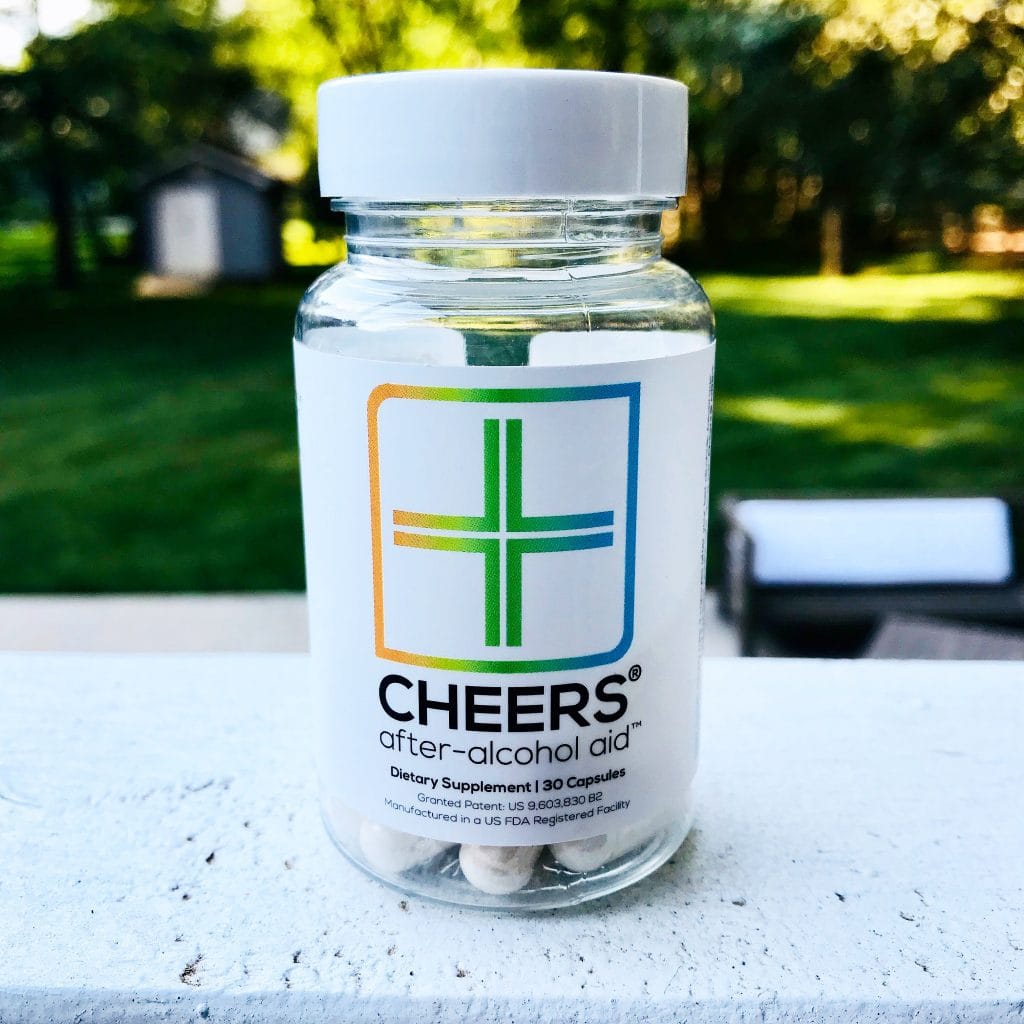 1. Cheers
I've talked about this product before, but it's worth repeating. Cheers was the first product I discovered that really helped me to feel significantly better the next morning - even after enjoying unfiltered IPAs which I completely adore but my body does not.
Cheers includes an ingredient called DHM which helps the body clear acetylaldehyde, one of the by-products from alcohol that contributes to hangovers. You can read about some of the science here. It also includes additional vitamins and liver-supporting compounds for added support. While I'm not going to get into the details of how it works, I can tell you that when I take 2-4 pills after drinking I wake up feeling significantly better the next morning. I also love their Cheers Restore if I still feel a little dehydrated the next morning.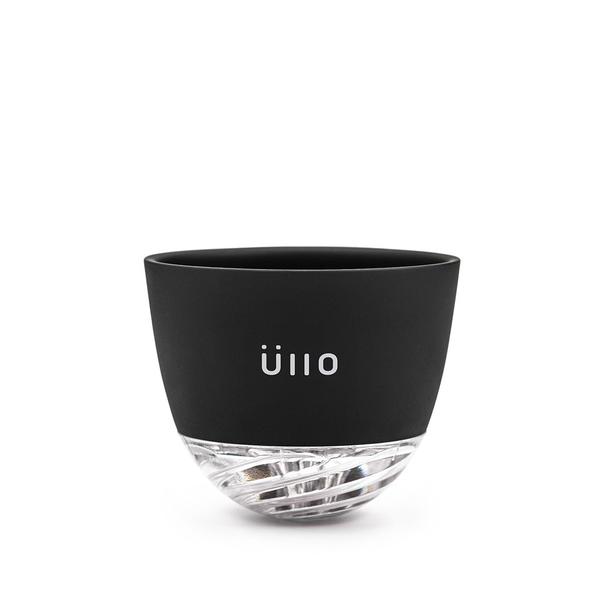 2. Üllo Wine Purifier
Another beverage I adore but that hits me extra hard? Red wine. Why are red wine hangovers so terrible? Apparently sulfites are one of the culprits. This Üllo Wine Purifier has been an amazing addition to our household. It aerates wine while filtering out the sulfites and sediments. For a lot of people, the sulfites are what can lead to terrible headaches and congestion the next morning. Typically I'll feel the effects of even half of a glass of red wine, but the first time I tested this I enjoyed two generous servings and felt remarkably okay the next day.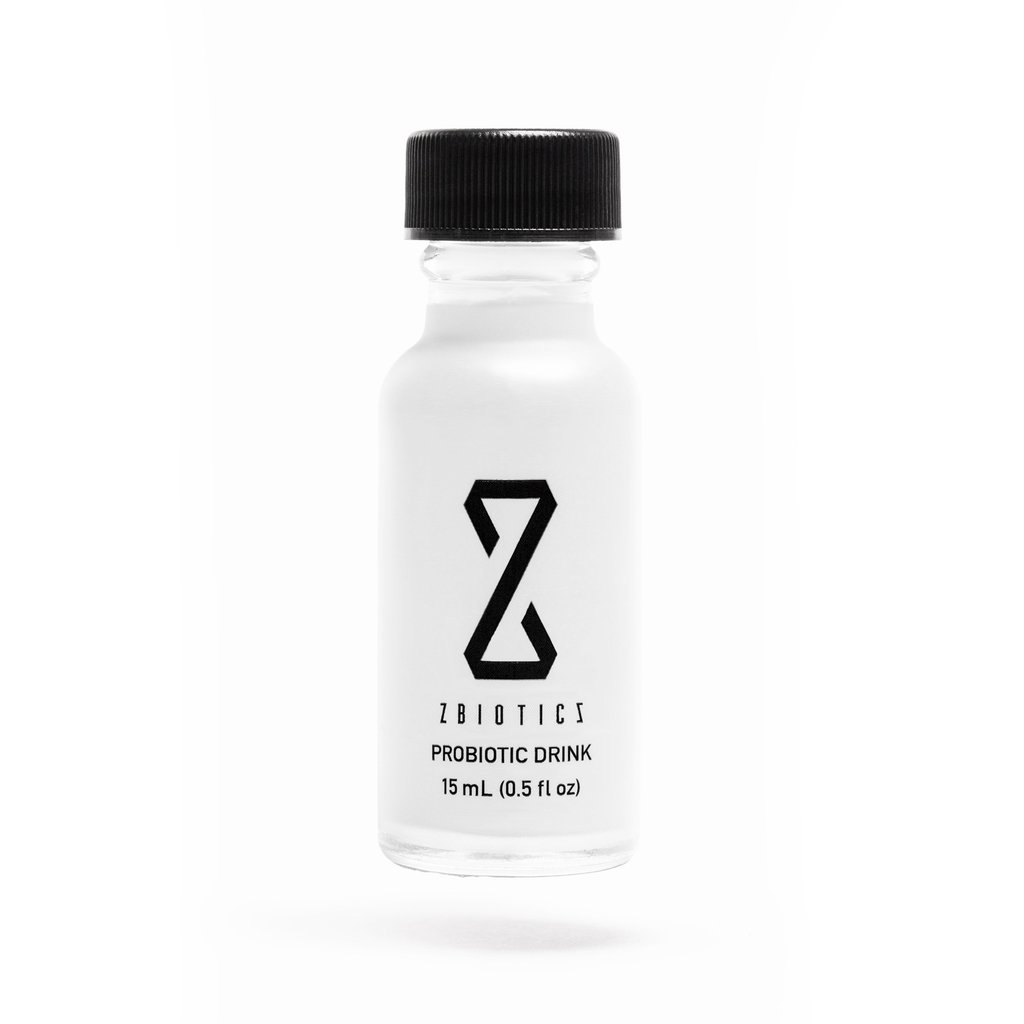 3. ZBiotics
I saved my favorite for last! ZBiotics has been a true game changer for me. It's a cool concept: they enhanced a probiotic with an enzyme that breaks down acetaldehyde. You can read about the technology here. It comes in a little bottle which makes me feel a little like Alice in Wonderland whenever I drink it except the results are that I feel fantastic the next morning.
This is my go-to product these days and I recommend it to all of my clients and friends. Because I love it so much, I contact the company and they gave me a promo code to share with you. If you use LIFEBOOST15 at checkout you can save 15% on your order. The little bottles aren't cheap, but I think it's totally worth the cost of a cocktail to be able to fully function the next day.
---
If all this Thirsty Thursday talk has you ready for a beverage, I've got you covered. Enjoy the long weekend with this recipe for my skinny watermelon lime margarita (that newsletter was also where I first shared my discovery of ZBiotics) .
While I love the products listed, I am a huge believer in hydrating, choosing your beverages wisely, and learning how to feel confident and enjoy mocktails and alternative options even in social settings. Let me know if you're interested in this topic and I'll make sure to share tips in a future post.
Now I want to hear from you!
What's your favorite hack for drinking and still feeling awesome the next morning?
What's your favorite drink?