Pumped Up Pumpkin Workout And Playlist!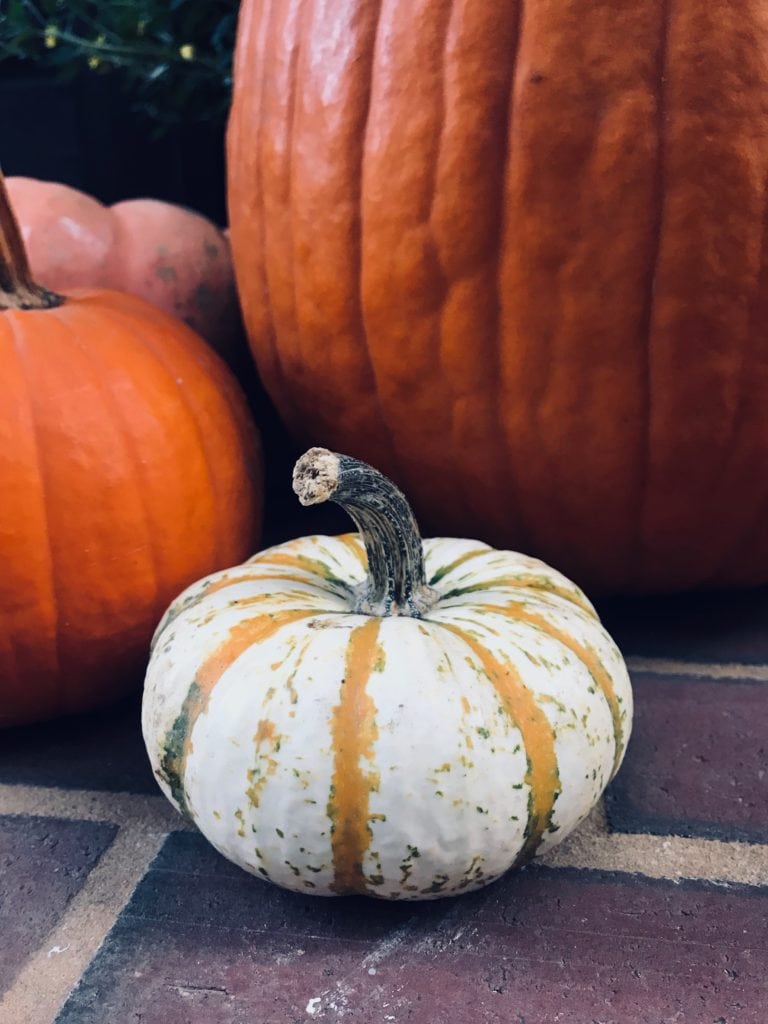 October abruptly arrived here in North Carolina. One minute it's 90 degrees and everyone's spending their weekends out on the lake, the next minute the temperature drops 40 degrees and BAM - pumpkin spice everywhere. Now we can all transition to warm comfort food, sipping steaming beverages, spending time outside in the crisp fall weather, and having absolutely no idea how to dress appropriately when it's freezing and hot and a little chilly all in the same day slash second. I don't hate it.
I've joined in on the fall festiveness and purchased some mums (one of which mummified...debatable on if that was my fault) and pumpkins to decorate our front steps. Pumpkins are adorable and my favorite way to decorate for autumn. But what if your pumpkin display also served as an at-home gym?! This 60(ish) minute full body pumpkin workout will get your heart rate up and is a fun way to get moving outside. Could this workout be done with dumbbells? Totally. Is working out with pumpkins more fun? Totally. It's pretty hard not to smile when you're playing with these gourds. This is also a perfect way to get the whole family moving at home!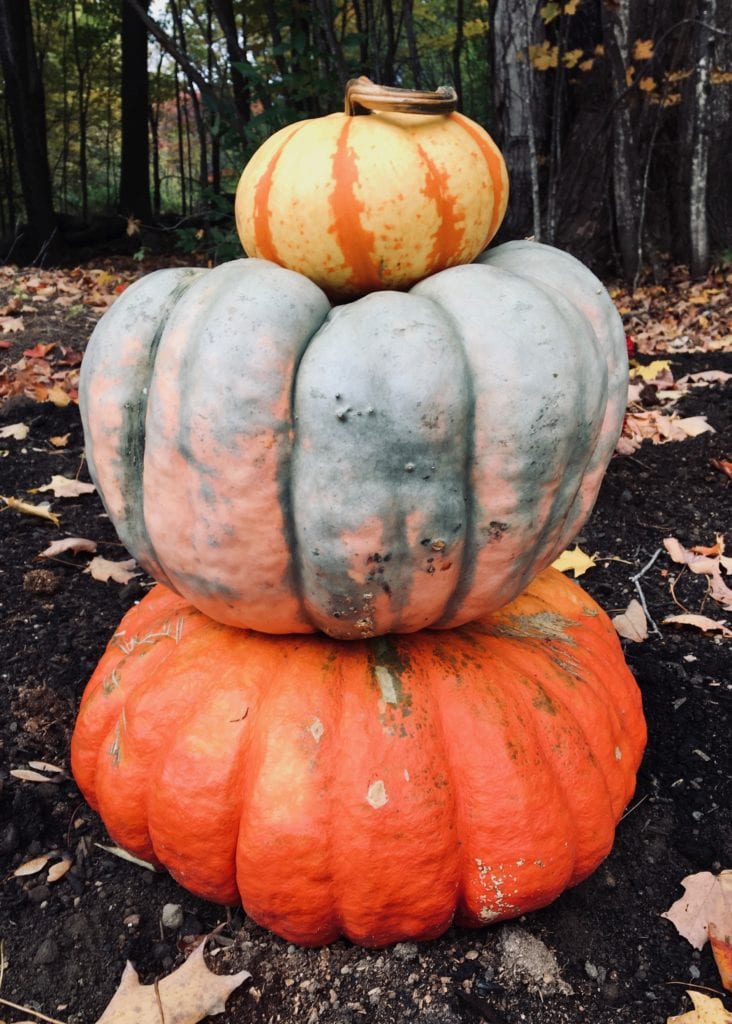 This workout is made up of 5 circuits. You can can do 1 or 2 circuits if you're short on time or complete all 5 for an hour workout. As always, you can adjust the seconds of exercise and rest to make it more or less challenging. If you give this workout a try, I would love to see pictures or videos of your workouts and pumpkin displays!
A Pumpkin Workout Playlist!
To help with the motivation to get outside and pump some pumpkins I've also created a Halloween-inspired workout playlist on Spotify. I recommend starting out with my favorite, Ghostbusters. What's your favorite Halloween-themed song?
Full Body Pumpkin Workout:
Perform 3 rounds of each circuit with 40 seconds of exercise and 10-20 seconds rest.
Circuit 1
high knee lateral pumpkin jumps
squat pumpkin press
stiff leg deadlift to squat
burpee pumpkin lateral hop
pumpkin toe taps
Circuit 2
rainbow pumpkin forward press
plank pumpkin taps
pumpkin bent over rows
reverse squat walks
Circuit 3
pumpkin squat lateral leg raise
alternating lateral lunge with pumpkin curl
pumpkin twists
straight leg sit up pumpkin press
Circuit 4
pumpkin press jumping jacks
double jump to squat punches OR squat hold punches
reverse squat tricep extension
pumpkin toss (left side)
pumpkin toss (right side)
Circuit 5
pumpkin patch high side steps
lateral arm circles
pumpkin patch hop
lateral raise transition overhead raise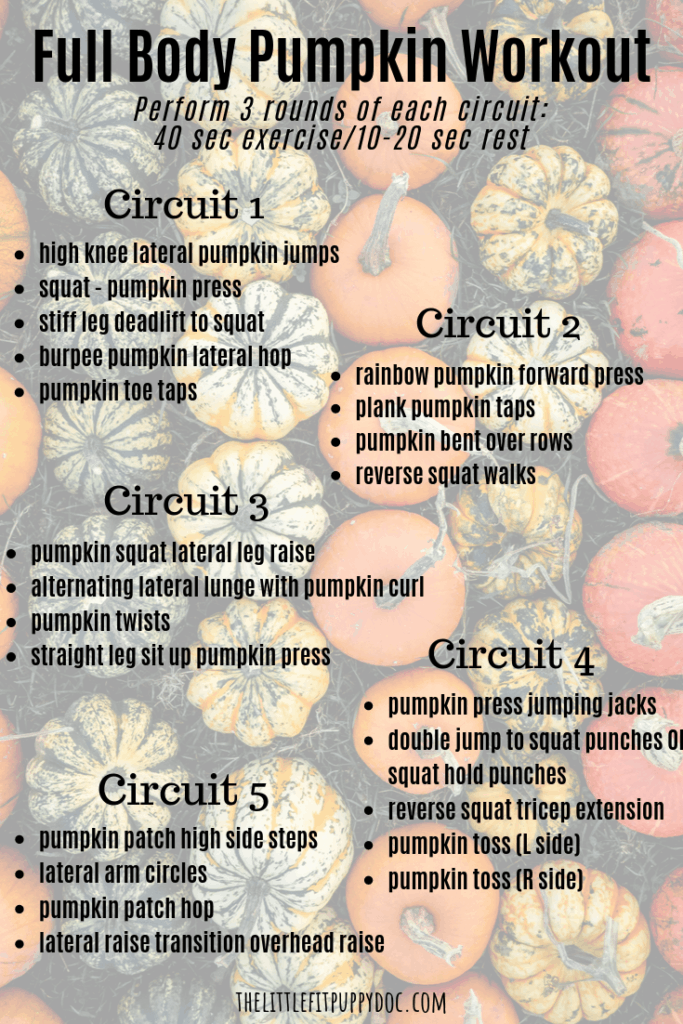 What's your favorite Halloween-themed song?
What other themed workouts would you like to see?
Are you dressing up for Halloween? Tell me about your costumes!