Friday Favorites #18
Happy Friday! How has this week been treating you? So far I'm going strong with Mindful May and enjoying setting more of an intention to being present. Last weekend I was looking forward to the first Yoga by the Lake of the year, but unfortunately the weather had other plans. Instead I did yoga on our deck while it rained which was actually kind of refreshing. In case your weekend forecast has rain in it like ours, that can be a way to still enjoy a little time outdoors while enjoying the moment. Once again I'm sharing some of the things I'm loving this week. As always, I'd love to hear what things made you happy in the comments. Thanks for stopping by. <3
A Relaxing Weekend Home With My Matt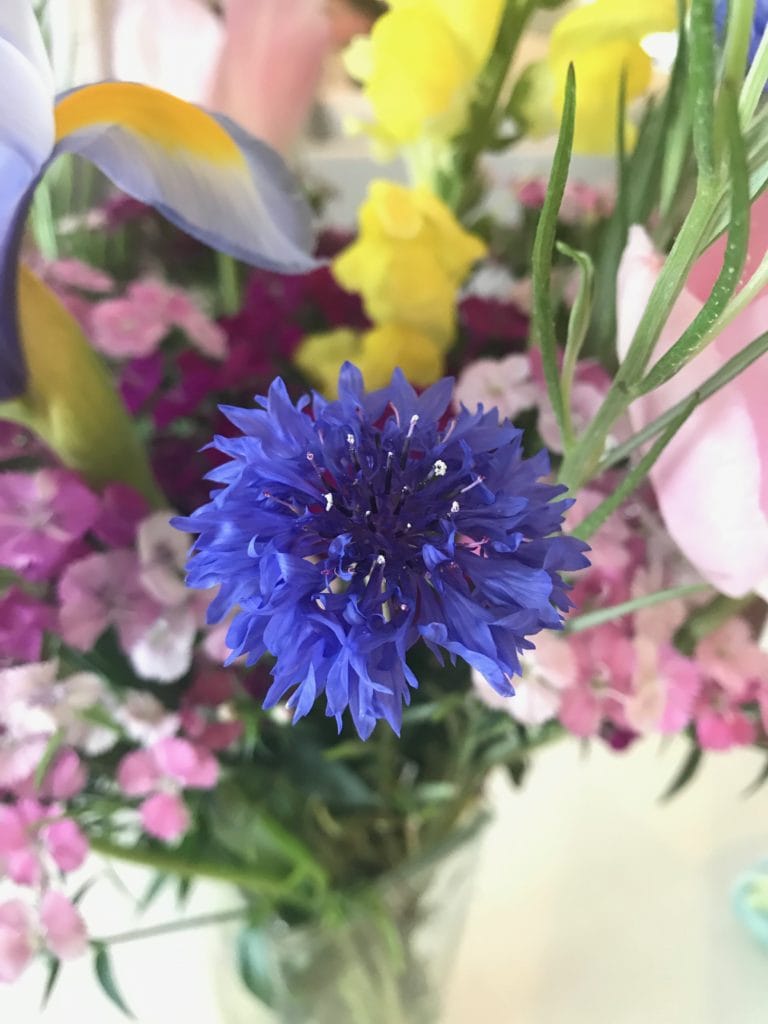 While re-reading this I noticed that instead of referring to him as "my husband" or "Matt" I said "My Matt". But I kind of like it in an affectionate and non-possessive sort of way, so I'm going with it. After a lot of traveling the week before, we were both ready for a relaxing, low-key weekend at home.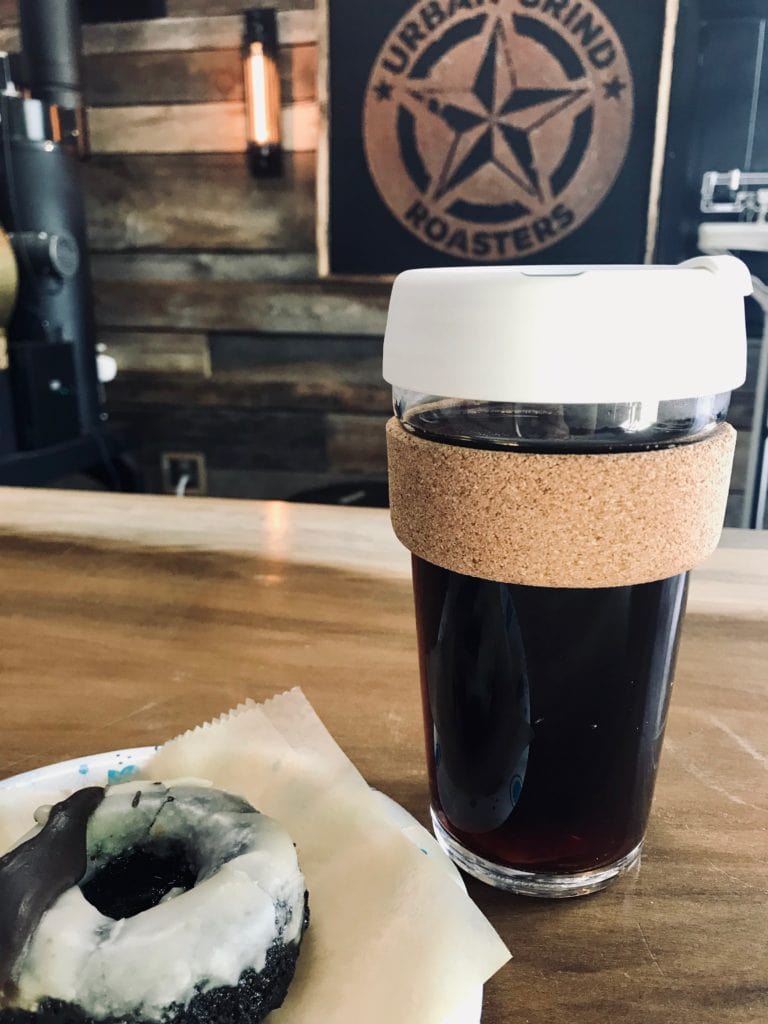 It wasn't as productive as usual, but sometimes that's good for me. After another great PaleOMG-inspired workout, we visited my new favorite Farmer's Market vendor. I picked up another gorgeous bouquet that's still going strong. After, we visited Urban Grind for coffee and Move That Dough donuts because the flavors that she had posted on Instagram looked epic. Later that evening we grilled (Matt makes the *best* grilled chicken on our Big Green Egg) and watched the Kentucky Derby. If you watched it, what did you think about the results? I felt like Maximum Security ran his heart out. The disqualification rapidly deflated all the positive energy and emotion around celebrating an incredible athlete, and it was kind of a somber end to the race.
Practicing Mindfulness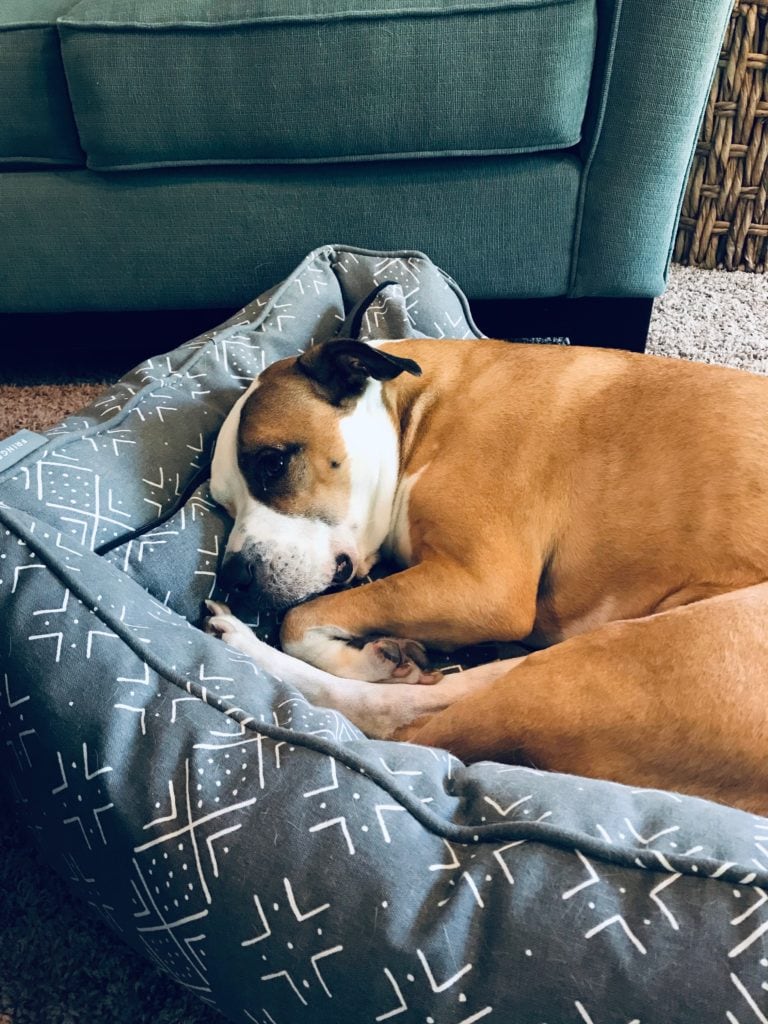 So far I'm really enjoying working on being more mindful. While Sunday's weather was sporadic fluctuating between torrential rain and blue skies, we were able to sneak in a four mile family walk in the afternoon. Matt and I both left our phones at home and it was nice to be unplugged and enjoying time outside with Jameson. The one downside of not having our phones is that we can't look up beautiful houses on Zillow. Do you guys do that or am I just a creeper? It also makes it so I can't take pictures of my cute little doggie but I've included another one because I take about 10 photos of him daily. Just kidding. It's more than that.
I have also been surprised that I look forward to meditating. So far I still like doing it most right before I go to sleep. On Thursday morning I tried to follow my plan of meditating as soon as I woke up. My cute little doggie instantly gave me his good morning "ba-woooo" sound and stuck his wet nose on my face, so that was perhaps not the most zen moment. #Reallife.
Crave-worthy but Simple Veggie Filled Dinners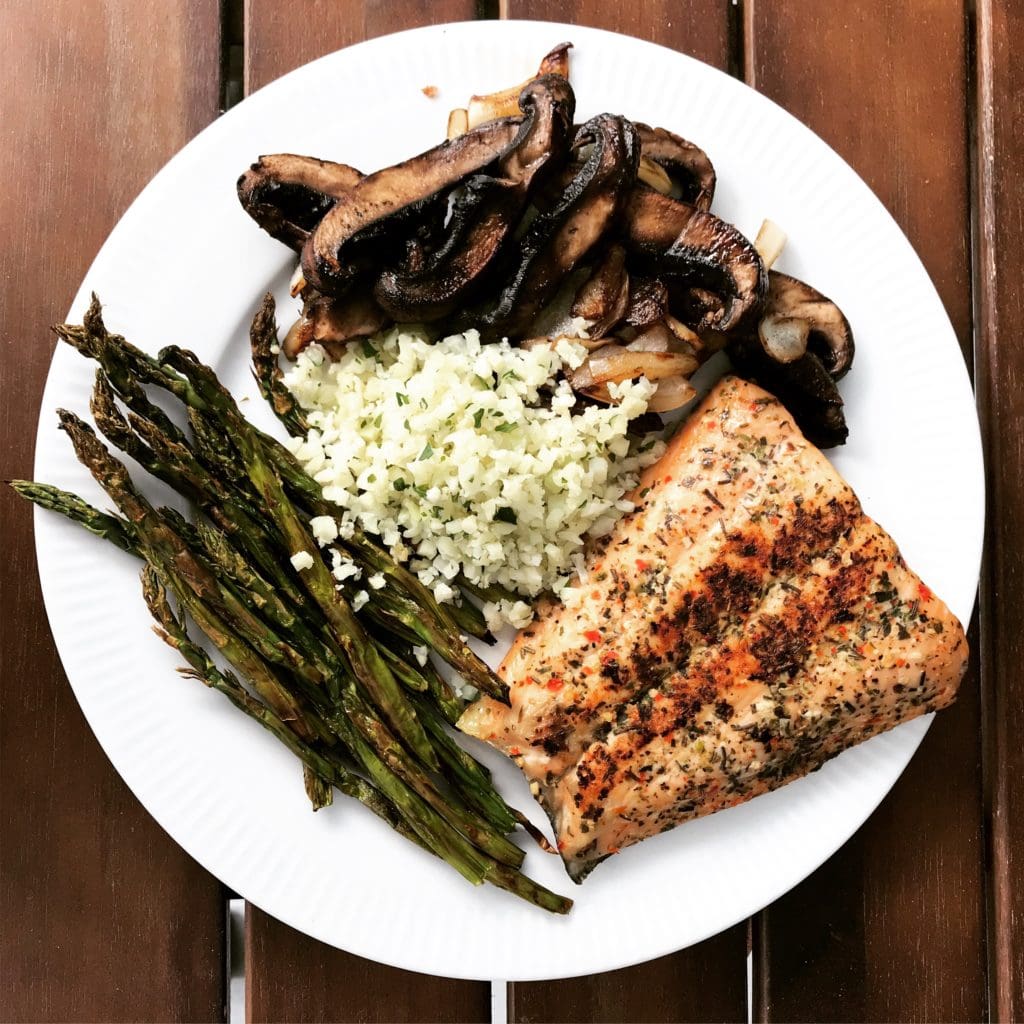 I shared this dinner on Instagram earlier this week, but gosh it was delicious. And easy! Simple meals like this come together much faster than having something delivered. A lot of my dinners during the week look pretty similar to this, but this one had all of my favorite things. I looove salmon. Lately I've been getting ALDI's fresh salmon (this one was the Mediterranean herb one) instead of only the frozen ones. While more expensive, it feels like a treat and they tend to have more of the (healthy) fats compared to the frozen cuts which adds so much flavor.
I decided to make all of my current favorite veggies for sides. I'm obsessed with how roasted asparagus turns out in the Ninja Foodi - in 15 minutes it's crispy, addicting perfection. Matt's now similarly obsessed after trying some of mine one night. While that was cooking, I caramelized onions and sliced portobello mushroom caps in a little avocado oil and ghee and heated up some of ALDI's frozen cauliflower rice with parsley and garlic. So simple. So delicious.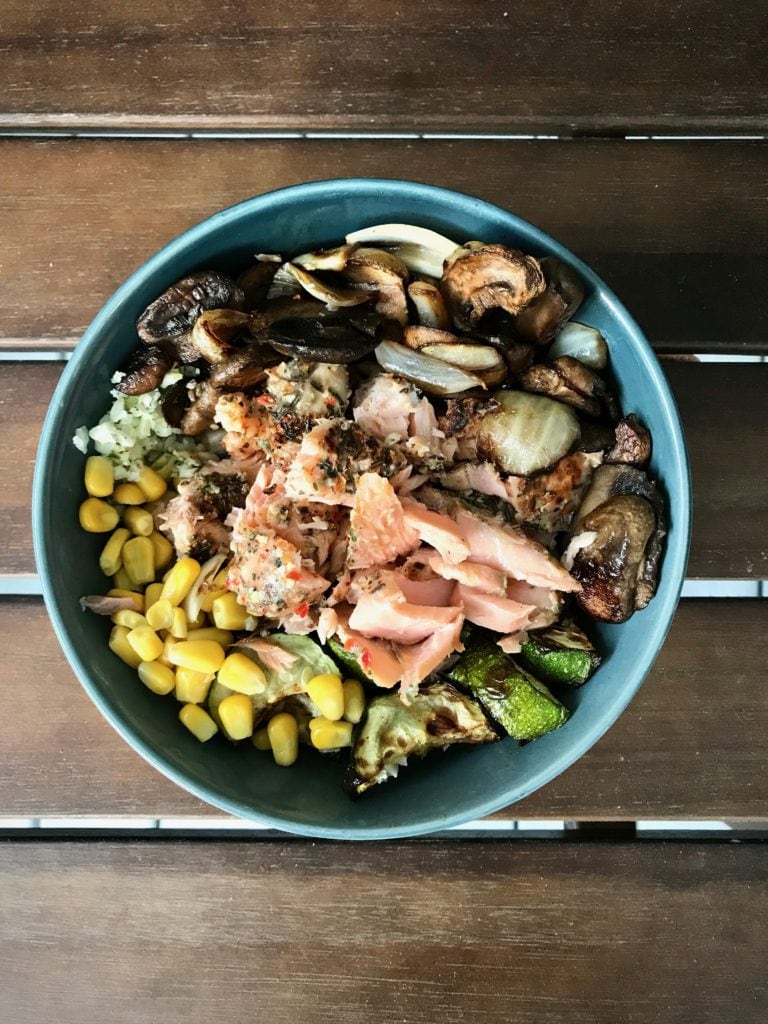 I cooked two salmon fillets, so the following day I used the leftover to create this delicious bowl. Should I do another round-up of some easy veggie-packed meal ideas?
Texas Grapefruits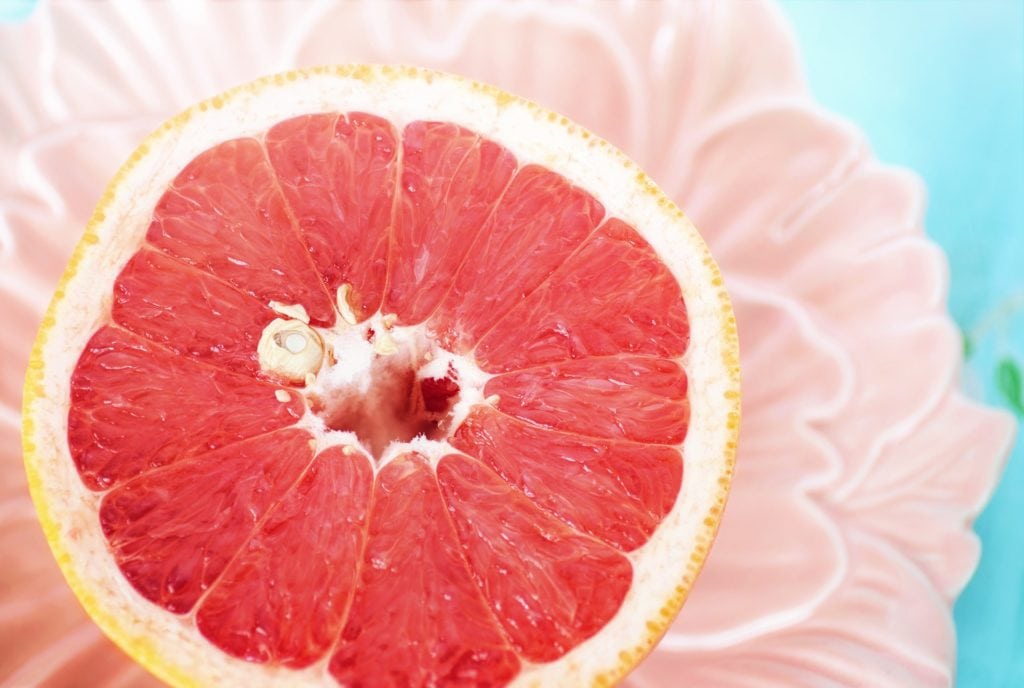 This is not my photo, because I don't have any grapefruit left to photograph. ALDI had TEXAS grapefruits this week which, in case you didn't know, is lightyears better than wherever else grapefruits come from. It wasn't until I met "my Matt" (giggle) that I realized these existed. He's from Texas and his parents would send my family a giant shipment of Texas grapefruits every Christmas. It was a treat that they looked forward to every year. ALDI rotates between having mediocre grapefruit and these perfectly juicy and flavorful ones. Matt and I both love it when this happens.
Matt loves the grapefruit because he juices them to make the very best smoked bourbon and grapefruit cocktails. I love them because they're delicious. And also because I'm a rebel and like to eat an entire grapefruit instead of half. Who decided half of a grapefruit is the norm? Anyway, I just peel my grapefruits instead of cutting them and using a spoon like civilized people. Peeling a Texas grapefruit is like a clementine: effortless. Peeling a normal grapefruit is arduous but still worth it.
Staying Up To Date on Preventative Healthcare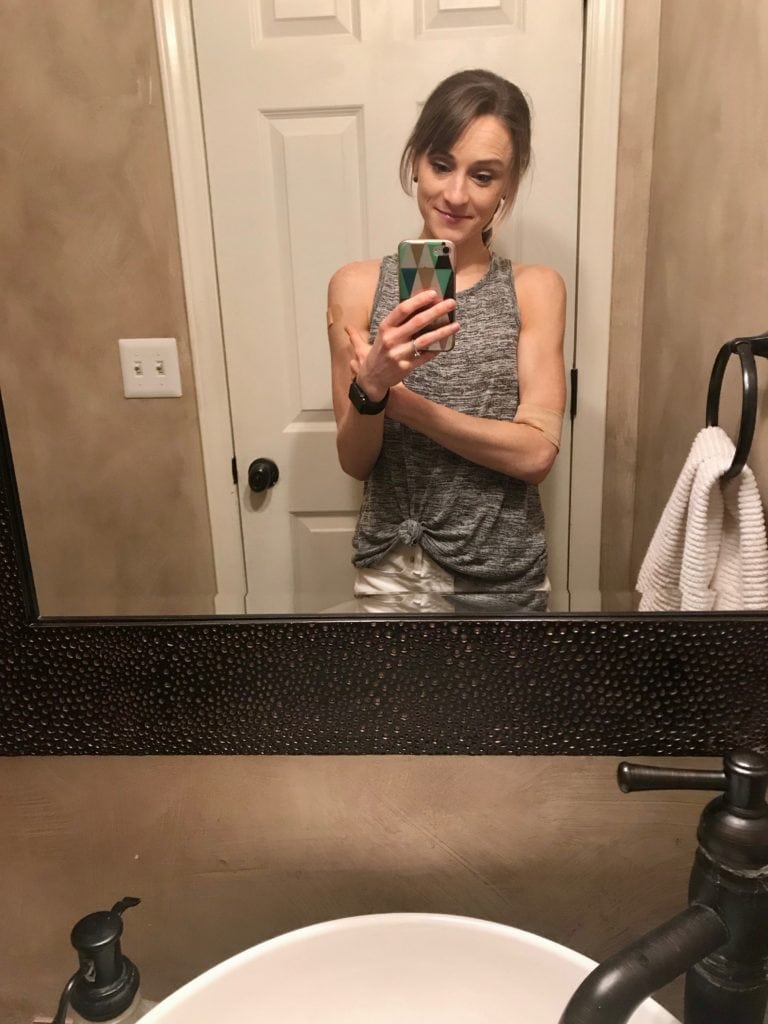 This week, I had my annual wellness exam. Listing this under "favorites" may be a little bit of an exaggeration, but I have a few reasons for including it:
1) It was one of the things I had been putting off, but finally scheduled when I wrote down my "brain dump" list for Mindful May. It felt good to complete another one of the items off my list.
2) As a veterinarian who emphasizes the importance of annual wellness exams, it's good to practice what I preach. It was also a good reminder of what it's like to get vaccines and to have my blood drawn. I'm constantly amazed that so many of my patients are so tolerant when I think about what it would be like to have these procedures done without really knowing they're coming. <3 I was, however, a little disappointed that I wasn't distracted with a peanut butter popsicle while getting my vaccine...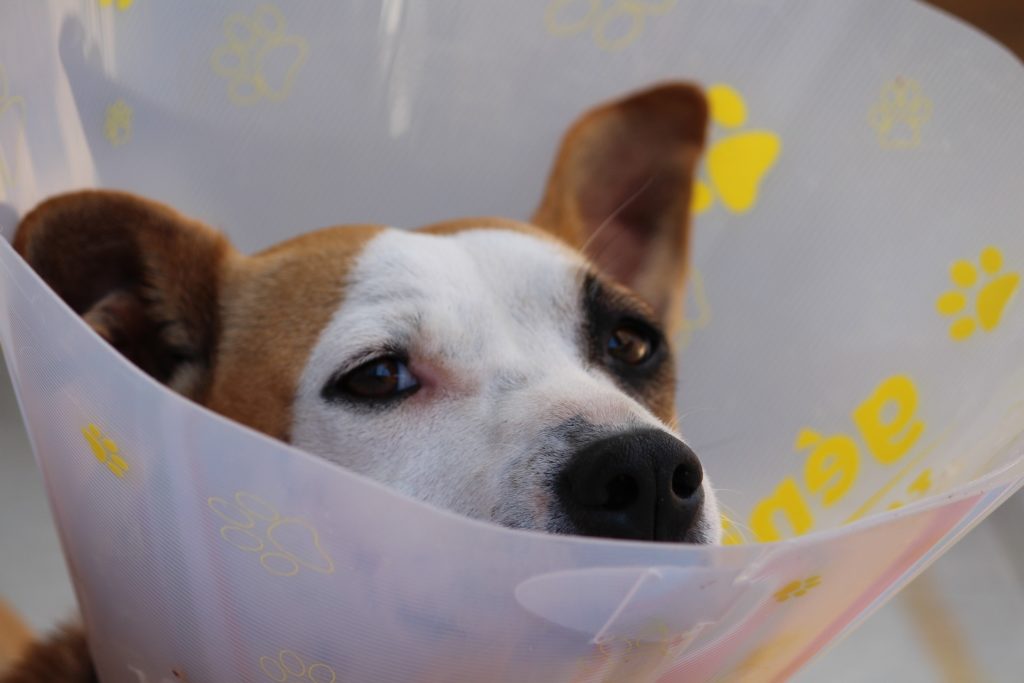 3) I want to remind all of you to schedule yours! I know it seems like a hassle and unnecessary (especially if you feel like you're healthy and active). BUT it takes a couple of minutes to schedule and only a few hours out of a single day to be proactive about keeping your health care up to date. So schedule that appointment, k? I'll take my preachy white coat off now.
How is your Mindful May going?
What did you think about the Kentucky Derby results?
Thoughts on Texas grapefruit? What fruit are you currently loving?
FYI: This post contains some affiliate links, which means as an Amazon Associate I earn from qualifying purchases. I only link to products that I own and love. Thank you for stopping by and for your support. <3