Friday Favorites #4
Happy Friday! It's that time of the week when I share a few of the things that are making me smile. As always, I'd love to hear what you're currently loving in the comments. <3
Alexia Clark workouts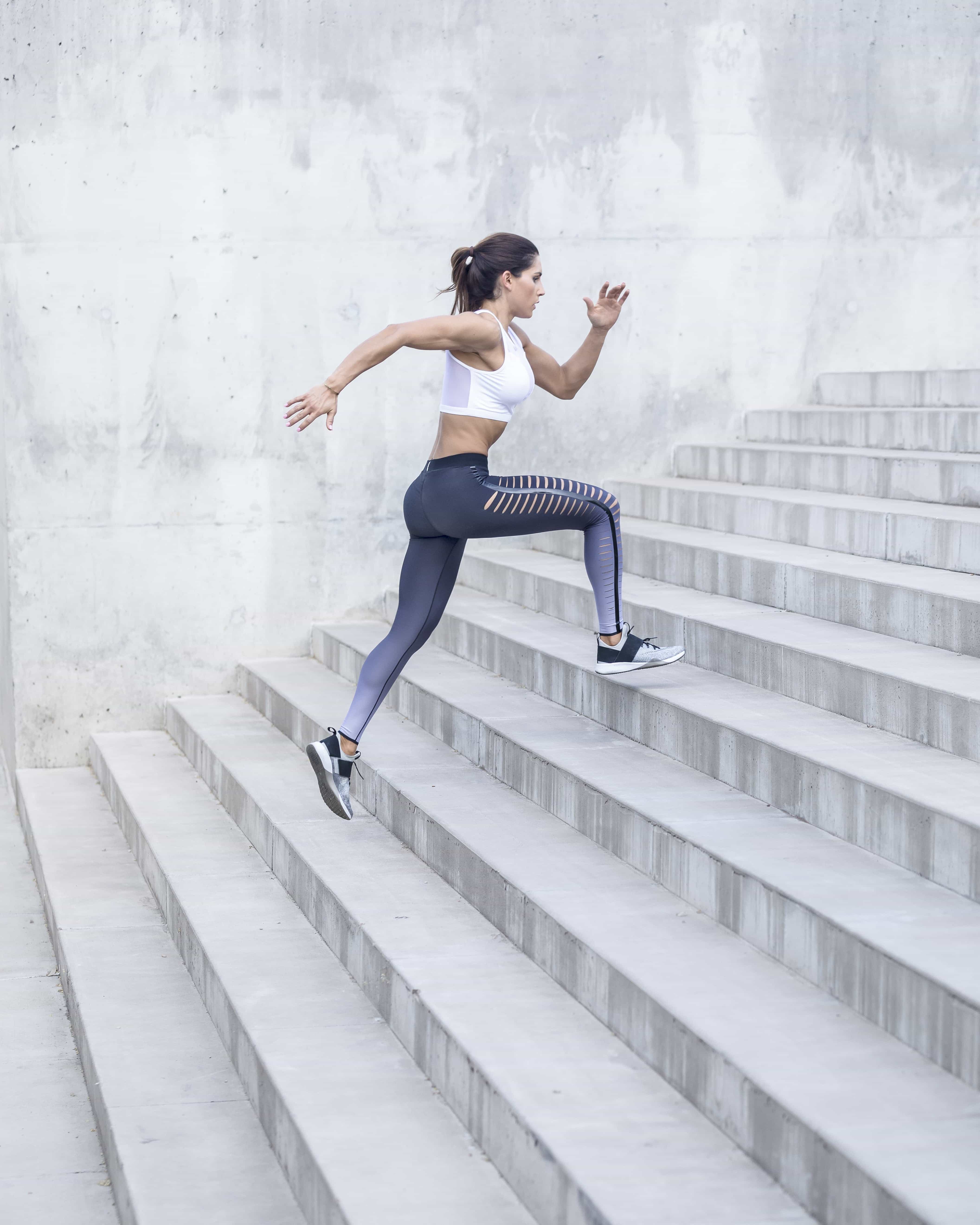 *Love* Alexia Clark's workout program. I have been following her workouts for over a year, and I still look forward to her workouts every morning. No workout is ever repeated, so I never get bored.
If you aren't familiar with her, for a super reasonable monthly cost (like $30) she sends out five workouts per week typically including an upper body, lower body, two full body, and a Friday Challenge. Each workout has a home and gym version AND 30- or 60- minute versions (although if you do all of the circuits in the 60 minute version it's actually longer). Basically, she makes it so that you can do a workout no matter where you are or how much time you have. She even has a week of travel workouts that can be done without any equipment or only resistance bands.
I have tried tons of different home and fitness class workout programs, and there are a lot that I love. However, Alexia Clark takes the cake for the variety, flexibility, and effectiveness of her workouts. I love that I can get an awesome workout in at home every morning. It's also a lot of fun when I travel, because it keeps me focused at a hotel gym and I usually get to play with a lot of the equipment. I highly recommend her to anyone feeling in a rut or looking for an awesome program that includes a nice combination of strength, HIIT, and cardio.
Jameson!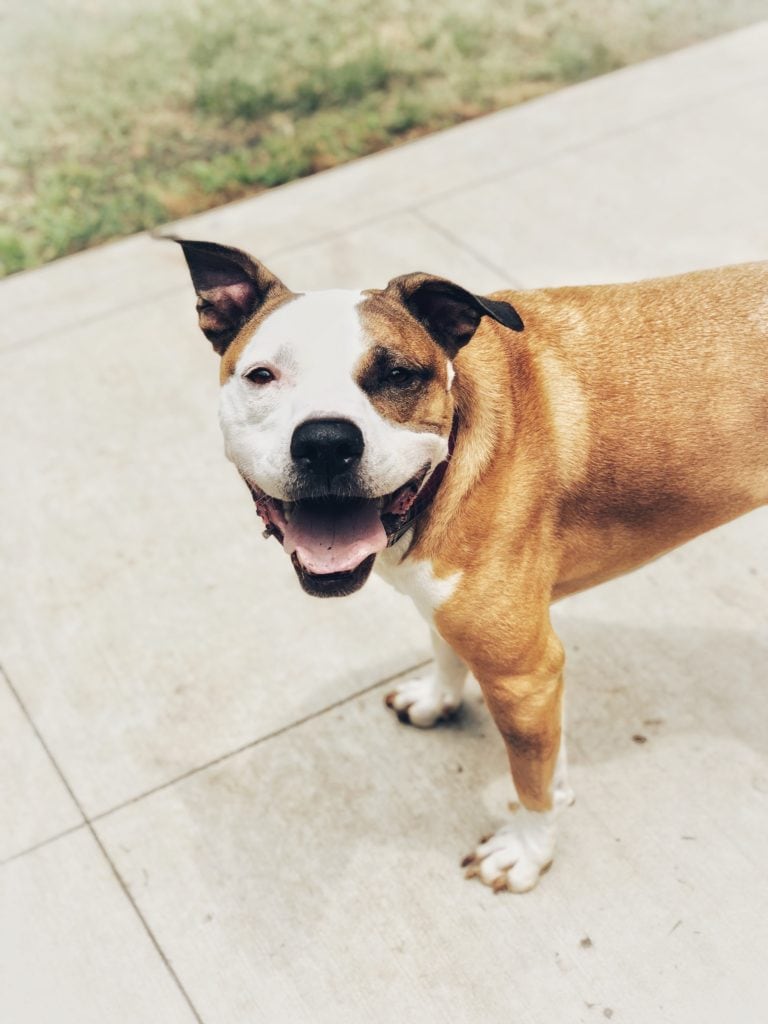 Jameson turns 8 today! How??? This little cutie brings me so much joy every day. I don't know why he's getting older. His baby face makes me feel like he is still only a couple of years old.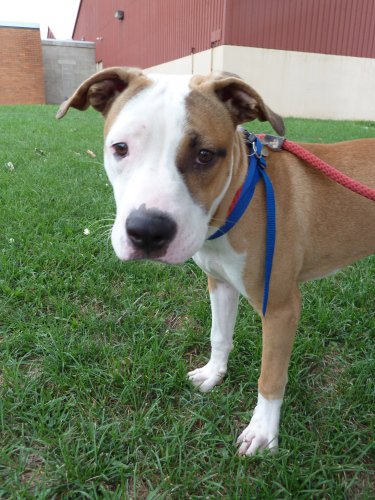 We adopted him at the start of my second year of vet school when he was only 6 months. While we adore him more than anything, he has taught me a lot (from what it's like to deal with allergies and separation anxiety as a pet owner vs a vet to what happens when you eat half a container of Hershey's special dark cocoa... or gorilla glue...or play-dough...).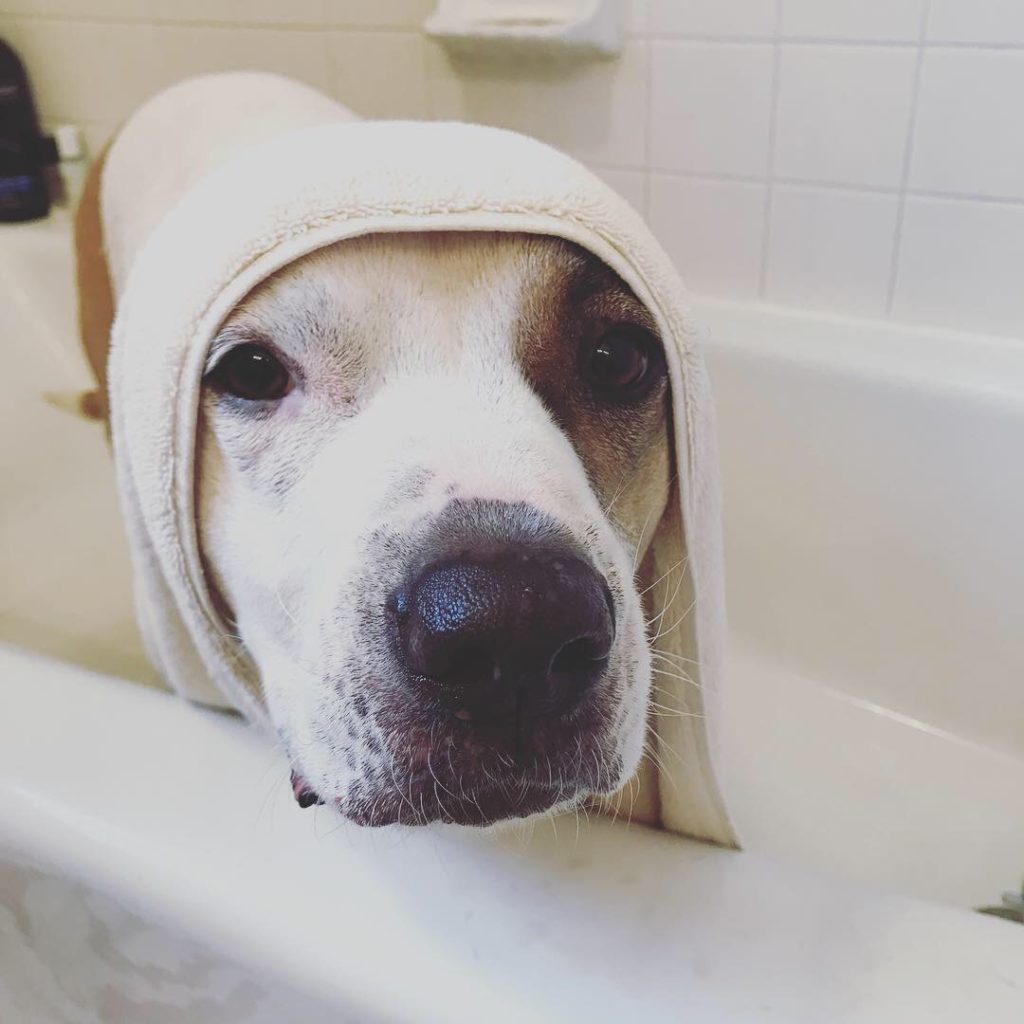 Jameson makes me smile and laugh every day with his many facial expressions and huge personality. In general, he's a super easy, well-behaved, sweet dog. He makes going on a walk so much more fun because of his "THIS IS THE BEST DAY EVER!!" reaction when I go for the leash. It's hard not to share his enthusiasm as I watch him walk with a little extra pep in his step or as I see him lifting his nose up enjoying the fresh air. An important thing to know about pit bulls is that they think it's impossible to be too close. Jameson is always down for cuddling, and if he could that's all he would do. Ever.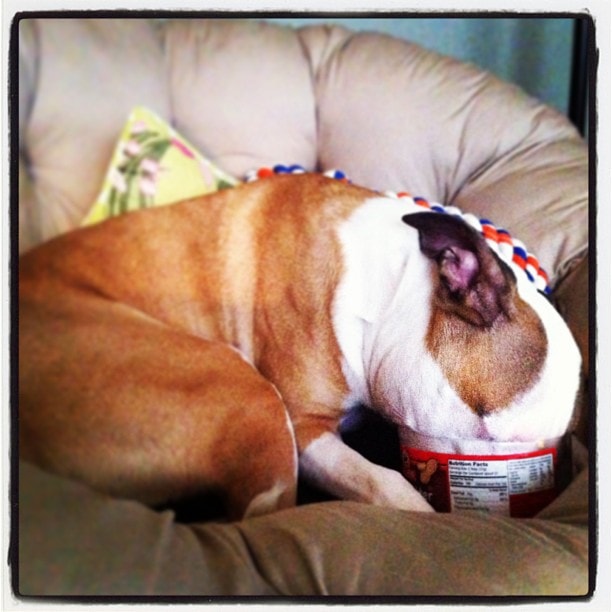 To celebrate he'll be getting some of his favorite things: chew toys, extra cuddles, and an almost empty giant peanut butter jar.
The anticipation of a tropical getaway
Matt and I have a pretty incredible trip coming up this month, and as the temperatures drop around here and it gets closer to our departure I'm starting to feel a little giddy. We planned this trip a long time ago, so it feels surreal that it will be here in no time. In general I hate procrastinating, but for some reason I never start to think about getting clothes or bathing suits for a trip (or formal event) until about a week before. Well, that's a lie. I definitely think about. But I tell myself that I will just wear what I already have until a week before when I decide suddenly I need new bathing suits, and maybe a cute dress for dinner, and maybe a cover-up or two. I've entered that mode. In case you're wondering, Target has a great selection of bathing suits right now.
Beets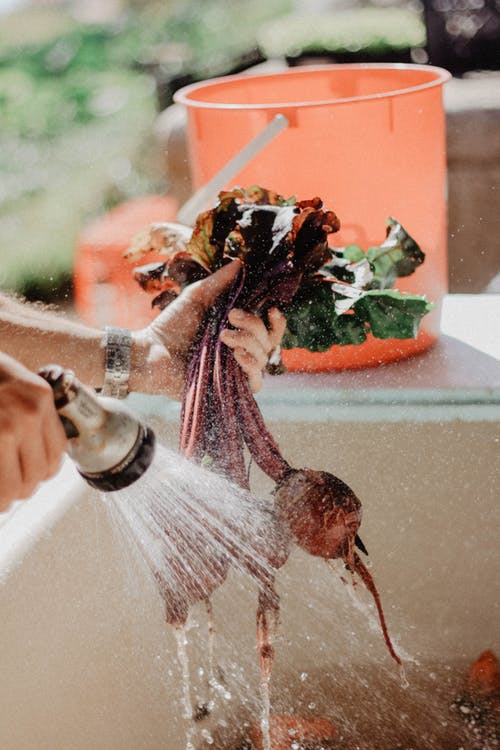 Didn't see this one coming, did you? I'm pulling a Dwight Schrute and loving on beets at the moment. It all started when my local Target got a makeover complete with a pretty impressive grocery store. I discovered their extensive vegetable selection, and since then I've been stopping by to pick up veggies that ALDI doesn't carry. I always envision just walking into the store straight to the veggies that are by the entrance and then going to the check out line. Nice and quick! That has happened zero times. I do now have some new bathing suits (see above), faux plants, and other things that I "needed".
It's so easy to keep buying the same vegetables each week, grabbing ones I don't typically use has helped to spice things up (living a wild life over here). This has also been super fun for the Target employees, because they are also learning what kohlrabi, turnips, parsnips, and bok choy look like.
So, back to the beets. If you purchase beets, buy them with the leaves! I love that with one vegetable you get a nice amount of greens and healthy carbs. I've been roasting the beets with oil, salt, and pepper (in my Ninja Foodi) and once roasted I like mixing it with a little dijon mustard to balance the sweetness. To cook the greens I blanch them, and then sauté until soft with salt, pepper, garlic powder, and some apple cider vinegar.
I don't just non-chalantly blanch stuff, but that's what the recipes recommended online. Basically, it just means you put it into boiling water for a couple of minutes and then directly to an ice bath to stop the cooking process. It's easy and seems to help break down the stalk portion of the greens before sautéing. I've been pairing it with pan-seared fish or rotisserie chicken for a satisfying dinner that's ready in no time.
That's it for this week! Thanks for stopping by, and have a beet-iful weekend! Yeah...too far.
This post contains an Amazon affiliate link.