Friday Favorites
I thought it would be fun to share some of the things I'm loving at the end of each week as a way to share any good finds, and also to reflect on things that have made me smile. I'd love to hear what you're loving this week in the comments!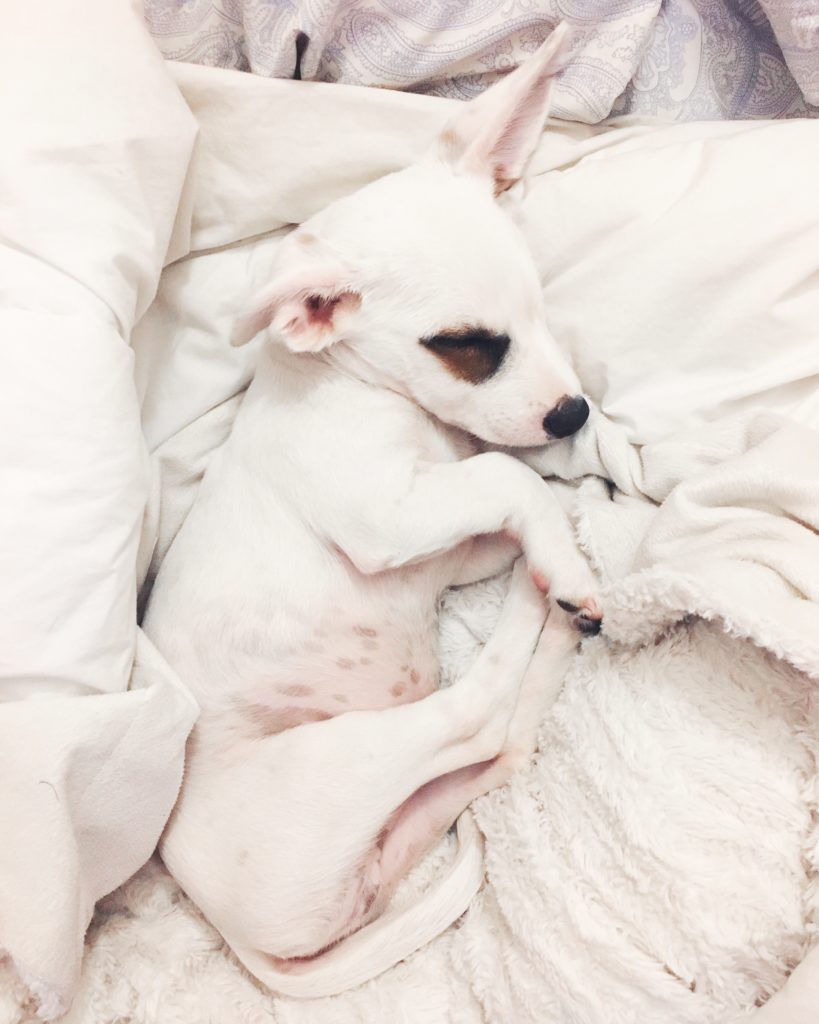 Puppies This time of year we get a lot of new puppy visits, and it's THE BEST. Getting a little puppy cuddle time in during my work day is certainly a perk of the job, and I love seeing the excitement (sometimes along with mild exhaustion) of their families. This year I get an extra personal dose of puppy cuteness with Arlo, my sister's new puppy (see above - photo credit to my sister who casually takes perfect Instagram shots). I have been getting daily Snapchat and Instagram stories of this little cutie, and it makes my heart swell every time.
Brainwave: 35 Binaural Series So this is going to sound kind of out-there, but as a type-A person I'm always trying to find ways to wind down at night and to focus a little more on self-care. I started using this app to help with falling asleep at night. It may just be a placebo effect or the background music, but I think it helps! My very basic understanding of binaural beats is that a slightly different frequency is played into each ear (you wear headphones) and the perceived frequency pattern can activate different regions of your brain depending on your goal including sleep (dreamless or REM sleep), reduced anxiety, meditation, creativity, and alertness. There are 35 different "brainwaves" to choose from including deep sleep, espresso shot, concentration, and even hangover relief. One of my favorite things about the app is the flexibility in background music options. There are several white noise options on the app, but you can also upload iTunes or Spotify playlists and even Podcasts to listen to along with the binaural beats. The app looks a little overwhelming initially, but is pretty easy to use. Let me know if you try it!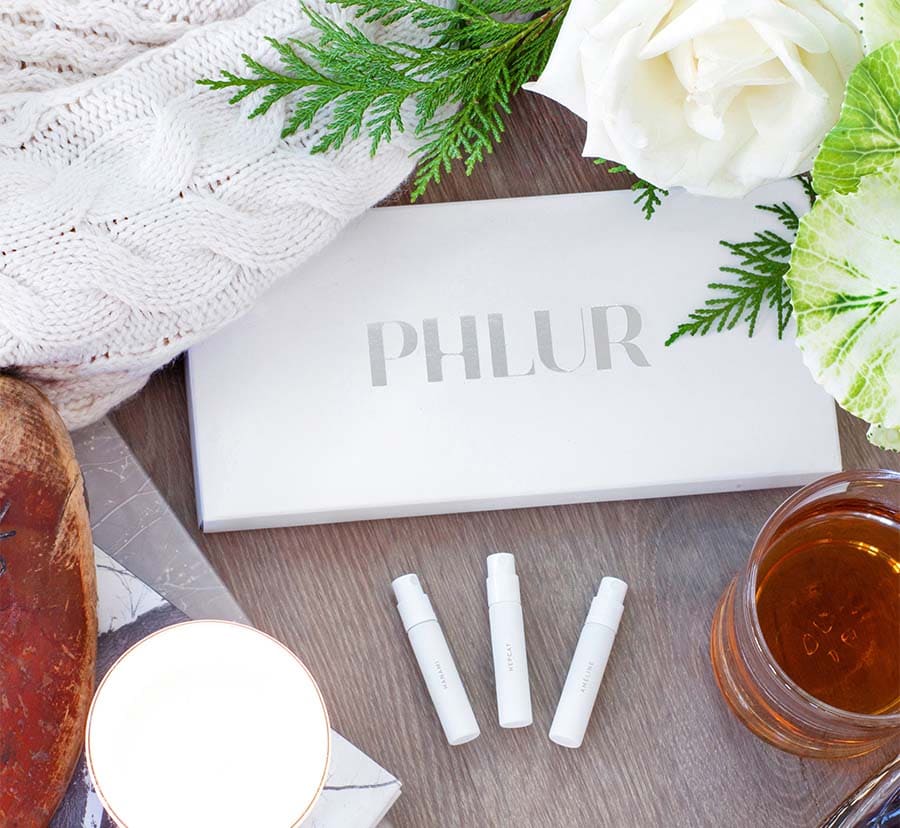 Phlur Perfume This year I'm trying to be more conscientious of the ingredient lists of products going on my body instead of just in the food I consume, and Phlur aligns with that focus on ingredient transparency. My sister, Hannah, is my go-to for beauty product and fashion advice, and when she raved about the scents from Phlur I knew I wanted to try them. She gifted me two sample kits for Christmas, and I adore four out of the six of them. They come in chic packaging with cards for each perfume including a description and how the scent evolves throughout the day. I'm loving the variety right now and having the chance to test out several samples before committing to a larger bottle. I'm sure Matt also loves me asking him how I smell every day as I rotate scents, but that's what marriage is about and these are important decisions!
Shark ION Robot Vacuum Yeah...you know you've hit your 30's when a vacuum makes your first ever "Friday Favorites" list, but here we are. This was a Black Friday impulse buy/splurge, but I kind of love him. Matt named him Jenkins, and while he struggles a little with navigation he is determined. Jameson's tiny white hairs cover our floors within 2 hours of vacuuming, but this guy plays his delightful little "I'm pumped to start cleaning" tune and is up to the challenge. Like a Chihuahua, he knows no limits and even ambitiously tackled charging cords and a chunk of Jameson's blanket with fervor. This might sound annoying, but it's a great way to get us to pick things up and so far it's highly amusing. It feels a little weird coming home some days to a little robot cleaning, but it's something I can get used to.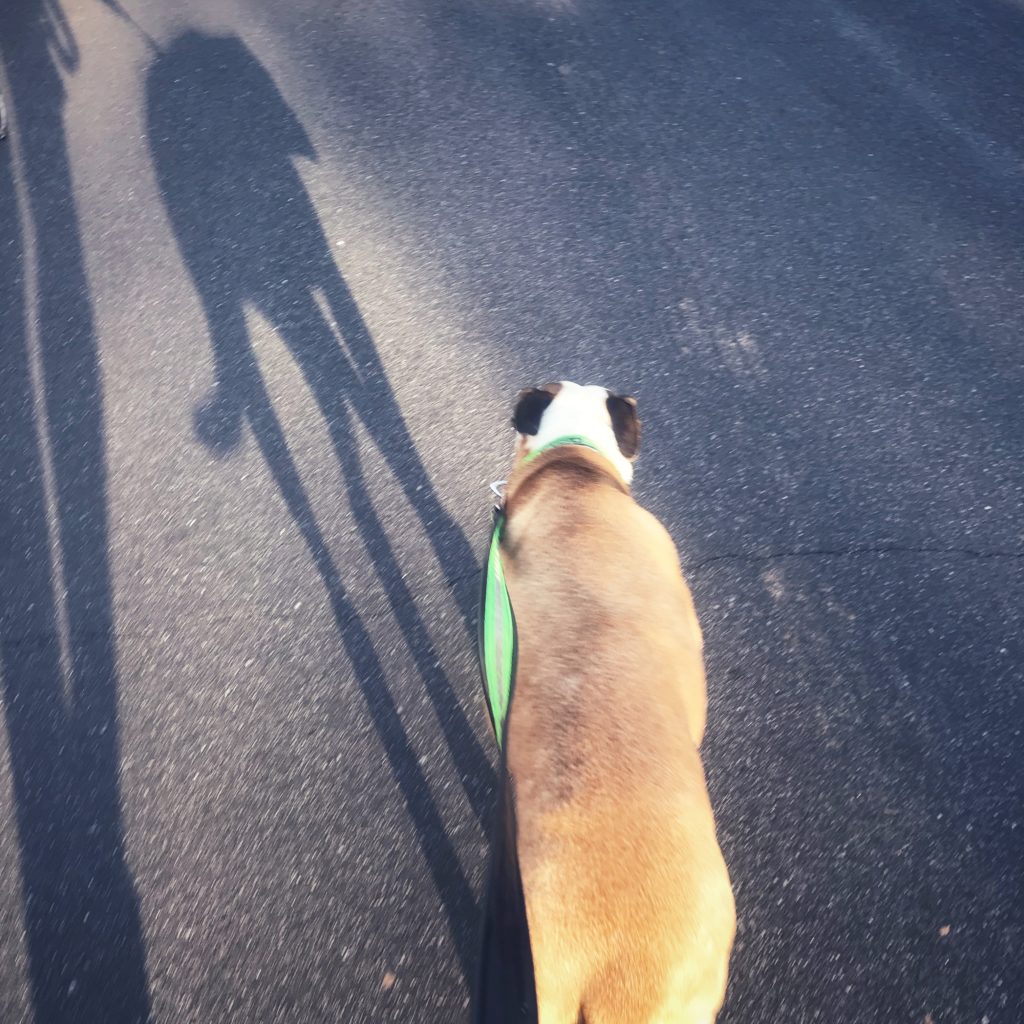 Warm weather and long walks with the family in January - This week we had some beautiful weather reaching into the high 50's and 60's. As someone from New England, this is still amazing to me. My love language (too soon?) is quality time, so long walks with Matt and Jameson put me in my happy place, especially when it's warm. Jameson loves walks if it's the right weather (50-80 degrees and no rain) and showed his enthusiasm by powering through the four mile walk without his typical saunter towards the end.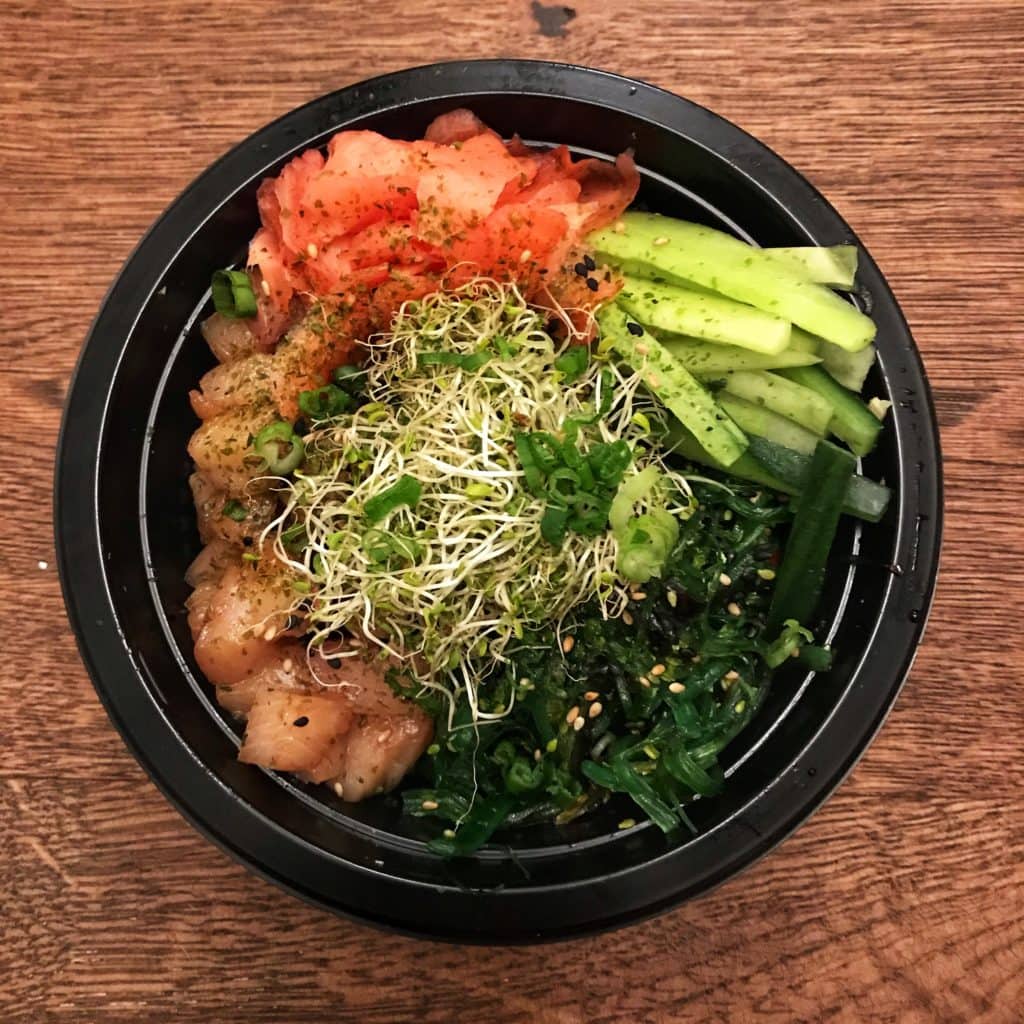 Monsoon Asian Grill and Sushi Bar For those in the Lake Norman area, this little unassuming spot has a large variety of surprisingly fresh and healthy options. I have been loving their new build-your-own poke bowls, and for those following Whole30 they even offer coconut aminos instead of soy sauce and sushi wrapped in cucumber instead of rice. The menu has a huge variety, the prices are reasonable, and they deliver - an awesome option for anyone looking for a healthy meal without the prep. While Matt and I have only ordered out, the actual restaurant is pretty cute inside and seems like a nice spot for a casual date night or to meet up with friends.