The Ultimate ALDI Whole30 Shopping Guide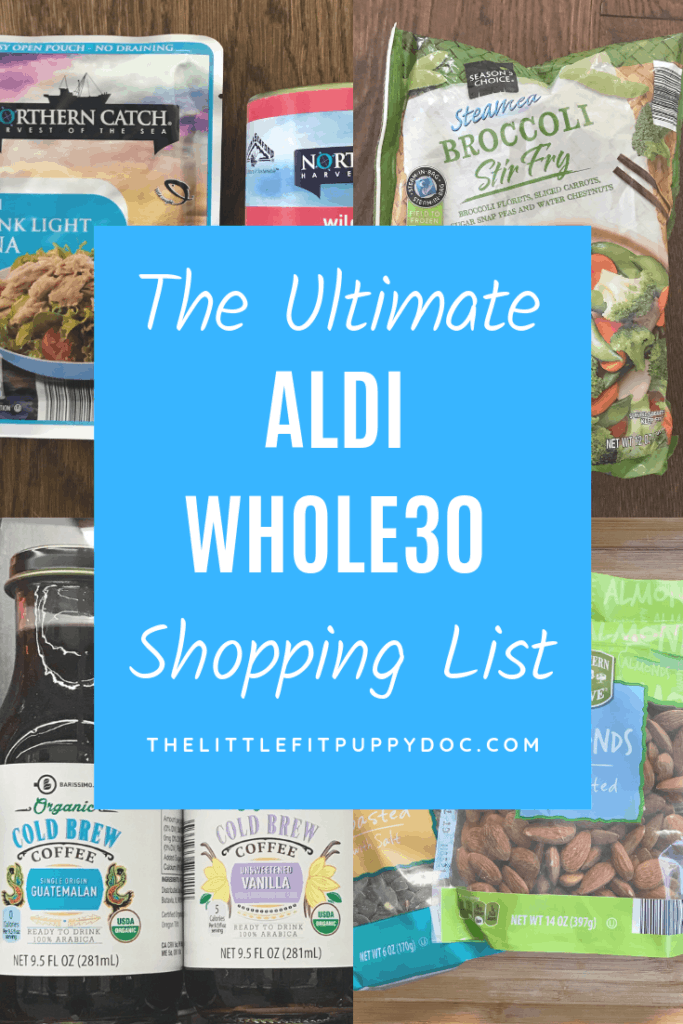 Here it is! As promised, I've put together an ALDI Whole30 shopping guide complete with a printable list you can take with you to the grocery store at the end of this post. While I've tried to be very careful to include only products that are consistently Whole30-compliant, I do recommend glancing at the ingredient lists just to be safe. Or you can be a rebel. For example, I didn't include sunflower seeds because the type of oil they use seems to change every few months, and I'm trying to help you people. Also in case you're wondering, yes people at the grocery store stare when you take photos of the food you've been inspecting carefully. You're welcome. <3
Proteins
ALDI has a pretty good selection of protein options including organic chicken, ground beef, and eggs. For a short period they carried chicken sausage with all clean ingredients which made me super excited, but apparently not everyone gets psyched about clean sausage (despite my best judgement I'm leaving that sentence as is..), because it disappeared shortly after.
I think ALDI does even better with their seafood options. They do have a few fresh options (salmon and tilapia), but where they really shine is the great variety of frozen seafood including ahi tuna, tilapia, salmon, cod, shrimp, scallops, and more. The fish is individually portioned, and I use them frequently for quick and easy meals. One of my favorite Whole30 compliant options is the Specially Select cold smoked salmon. It's more affordable than other grocery stores, and it's such an easy option for adding amazing flavor to any meal of the day. I recommend adding avocado...always.
Vegetables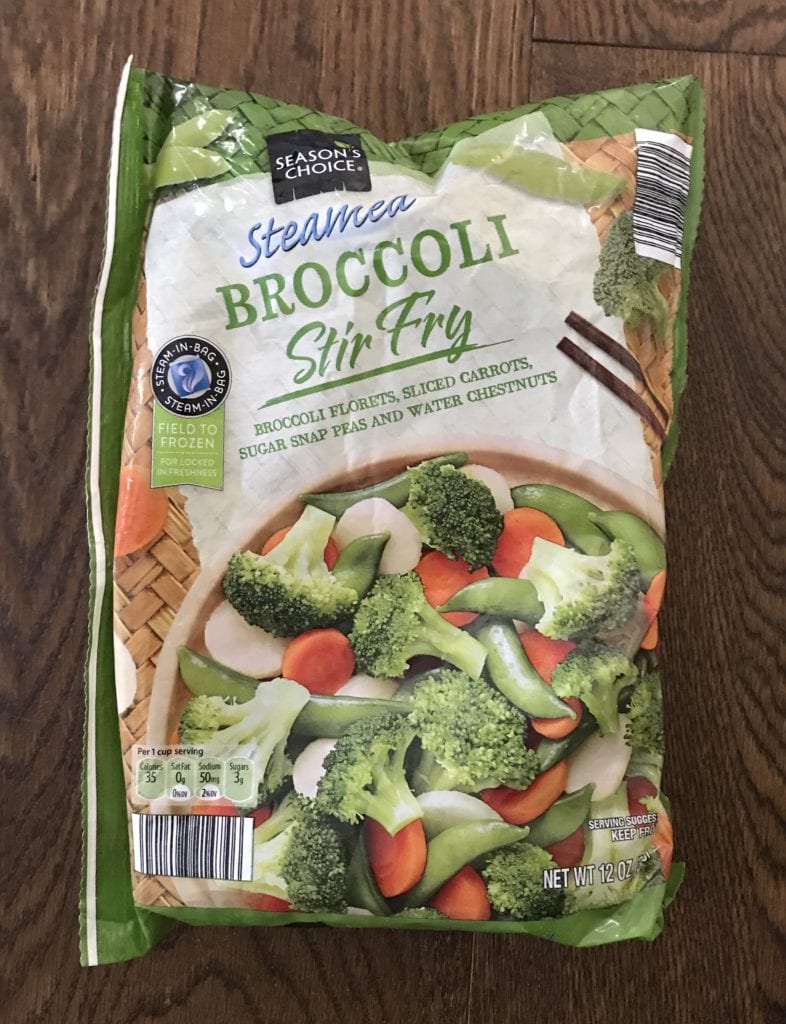 Vegetables are the one area you have the most freedom on Whole30, so go crazy! ALDI's produce section is what originally attracted me to the store. I originally discovered ALDI when I was living in West Philly as a poor veterinary student. The store was close to our apartment, but crossed the invisible line where West Philly transitions from sketchy to "super sketchy" (Matt's description). However, after discovering that their produce was not only the freshest I could find, but also significantly less expensive compared to other stores, I was in love.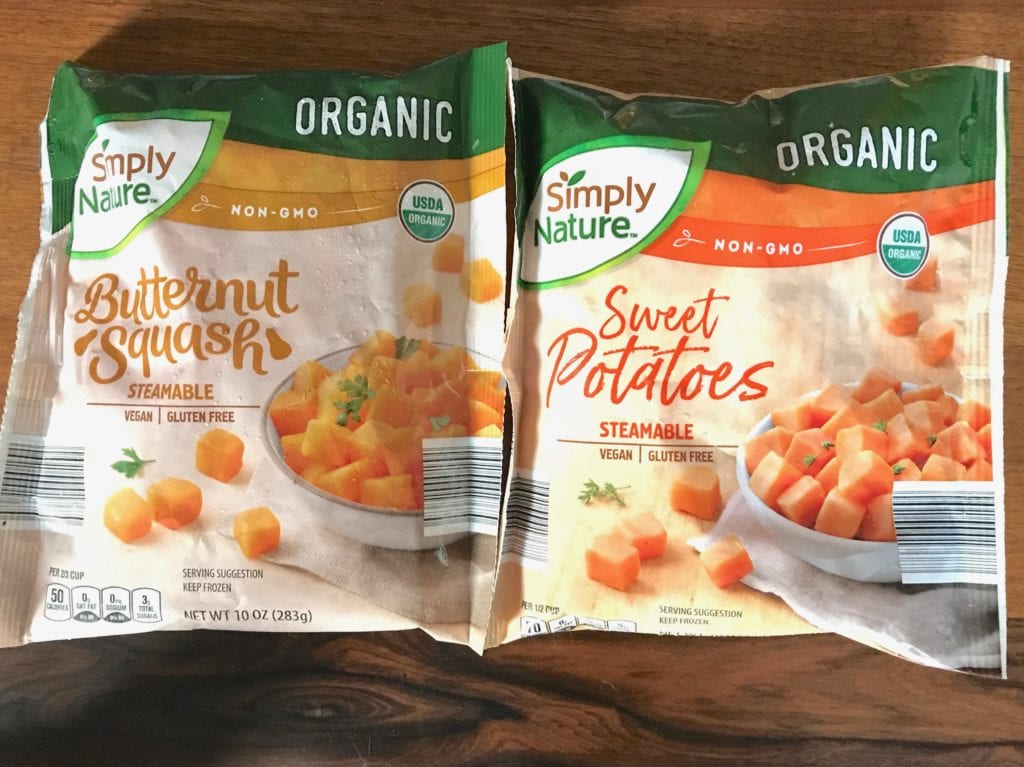 Whole30 can be a great opportunity to try new vegetables and recipes. Some of my favorite staples include the giant tubs of mixed greens and spinach/arugula mixes for salads, sliced mushrooms to save a little time, zucchini (so good spiralized and even in "oat-less oatmeal"), and celery (surprisingly yummy with their salsa). If you're active, I highly recommend getting potatoes, sweet potatoes, or butternut squash for added starches for fueling workouts. Don't forget to check out the frozen section. Currently, my store has the steamable cubed butternut squash and sweet potato bags shown above, but I think they're a temporary find (stock up!). I love the cauliflower rice as an easy side dish, mashed, or even in smoothies. They're also perfect for making a healthy version of fried rice mixed with their broccoli or Oriental stir fry mixes. Just don't use the sauce packet in the Oriental stir fry mix. It contains sugar and soy, and you can make a yummier whole30 compliant version. Should I do another post for that?
Fruit
Whole30 recommends not eating a ton of fruit (two servings per day), but it's not an official rule and there aren't any fresh fruits that are strictly off-limits. ALDI has loads of great options in the fresh produce and frozen sections. Look at me being brief.
Fats
ALDI has a lot to offer in this department! One major thing I learned during my first Whole30 was that adding more fat to my meals really helped me to feel satisfied and decreased my sugar cravings after the meal. ALDI by far is the best place to buy avocados. Tip for all you avocado-lovers out there: I realized if you put avocados in the fridge once they have reached the perfect ripeness they stay perfect for a long time (so you don't just have that 20 minute window between too hard and brown mush). ALDI also offers coconut oil, avocado oil, ghee, and a large selection of olive oil all at great prices. Speaking of olives, there's a nice selection of mixed, kalamata, and jalapeño-stuffed olives that make a great snack option or add lots of flavor to a salad or dish. ALDI also has a great variety of nuts and seeds, all at reasonable prices (are you sensing a theme?). Just be cautious, because several of the nuts are cooked in non-compliant seed oils. The grocery list in this post includes all the safe options.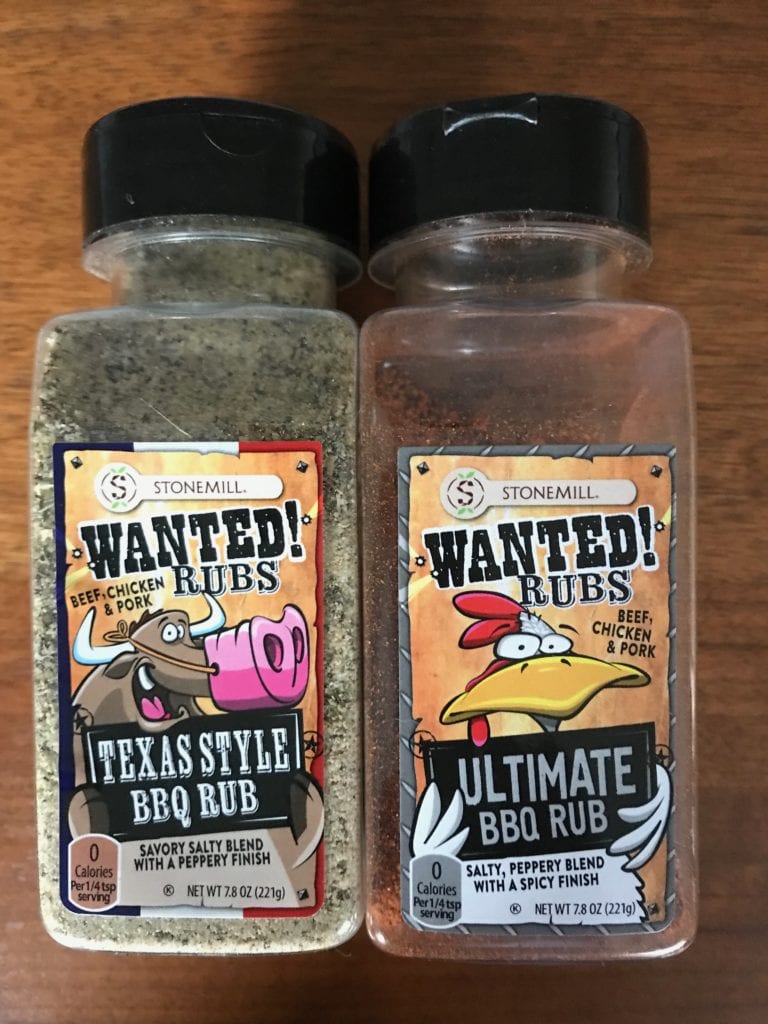 Herbs and Spices
When you take away sugar, you become a lot more aware of the other flavors and spices in food. This can be a great time to experiment with different flavors! The produce section usually has a few fresh herbs like cilantro (if you're into that) and parsley, and at times they even have fresh ginger, basil, mint, and rosemary. For dried spices and herbs, the organic Simple Nature line is ideal, but Stonemill spices are also okay. The biggest thing to be cautious of here is added sugar, especially to the mixes. I'm not sure if these are only available in the South, but the "Wanted! Rubs" Texas Style BBQ and Ultimate BBQ rubs are compliant and delicious. We use the Ultimate BBQ rub a ton when grilling chicken breasts. They tend to be my go-to for seasoning tilapia or salmon. There is also a Sweet Heat BBQ version in that line, but as the name suggests it contains sugar. Womp womp.
Pantry
Where to begin... This is a big section, which is good news. Most of these pantry items are great products to have on hand for throwing together quick, affordable, Whole30 compliant meals.
Some of my favorite items to keep on hand for quick soups include Swanson chicken bone broth (which has 10 grams of protein per cup!) and diced and crushed tomatoes. It's shocking how many pasta sauces have sugar added, but the Simple Nature jars dodge that bullet and taste great. Ketchup also has a surprising amount of added sugar. While ALDI doesn't have a Whole30-compliant version, I like to use their tomato paste, vinegar, and herbs to create my own. Let me know if you want the recipe!
I love to keep these tuna packets on hand for times when I need to throw together a quick lunch. The canned salmon can be mixed with eggs, herbs, and diced veggies to create salmon cakes.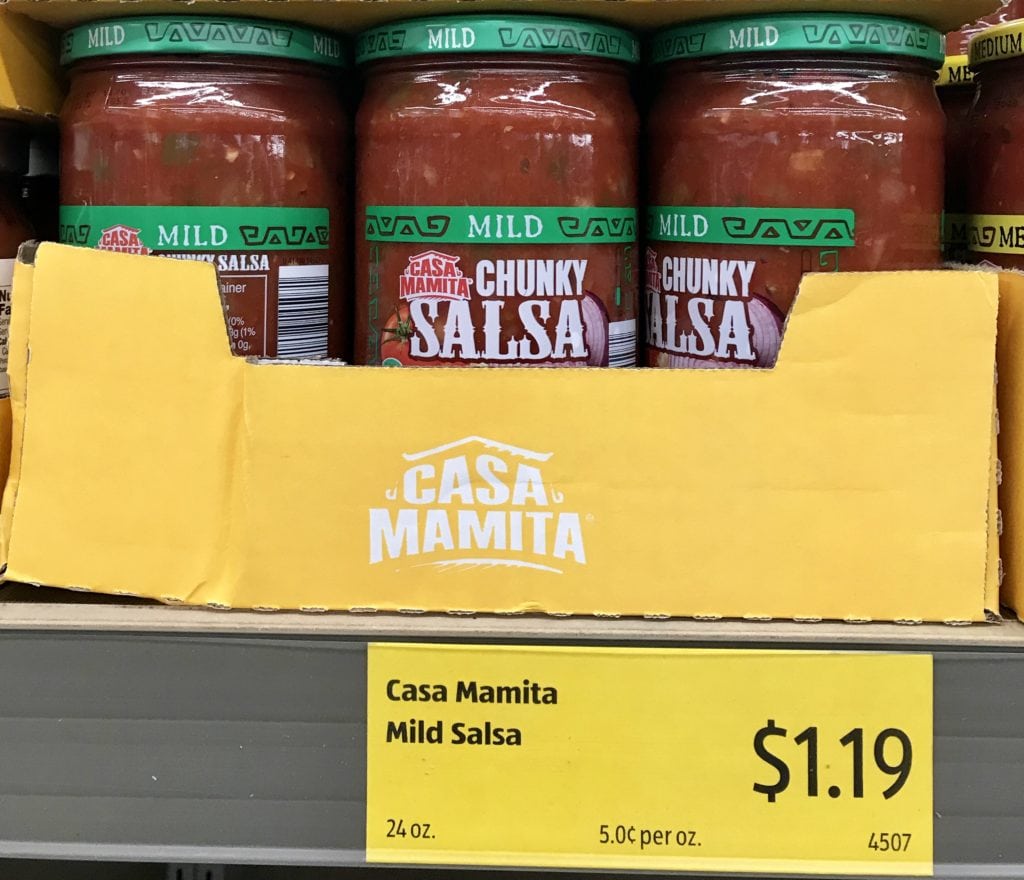 I love ALDI's salsa so much I could (err..do) eat it with a spoon. Celery makes a good vehicle when I'm trying to be a tiny bit more classy. This would also be great for any super bowl parties coming up!

I love mixing nuts and seeds with ALDI's dried fruit for a satisfying snack to keep in my purse (or to make a batch of Amelia's Amazeballs)! Several of the fruits contain added sugar (whyy??) or sulfites, but the raisins, dates, and figs are all safe!
Drinks
We all seem to get pretty attached to our beverages, so this can be a challenging area for many during Whole30. The good news is you can still have coffee. The bad news is you can't add sugar or cream. A break from sugar really does reset your tastebuds, so it's worth giving black coffee a shot. I have also started adding ghee to my coffee some mornings for reasons I may go into later, and when frothed it makes a surprisingly creamy, yummy coffee. ALDI has a good selection of coffee beans AND they have single serving cold brews that are delicious. If you're having a tough time transitioning from your typical sweetened coffee, I highly recommend the unsweetened vanilla cold brew. It has an amazing vanilla flavor that might distract you from the lack of sugar. ALDI's Friendly Farms almond milk is surprisingly Whole30 compliant (that can be hard to find), so that's another nice option for adding to your coffee.
So, the no alcohol thing... I know. The first time I did Whole30 I was surprised to find that this was the most difficult change for me. It wasn't so much the actual alcohol that I missed, but the social activities surrounding it. I also missed the feeling like I was relaxing and drinking something fun. Kombucha came to the rescue in that department. ALDI has the best deals that I have found for GT Synergy kombucha, but it's still expensive enough that it feels like a treat. I like to pour mine into a wine glass, turn on the "hipster cocktail" station of Pandora, and sip on it while cooking dinner. Try it! Instead of bringing beer or wine, I sometimes bring kombucha when going to a party or friend's house. Don't get me wrong, I love a good IPA, glass of wine, or cocktail! But having that as an alternative helps me to be a functioning member of society the next morning. If kombucha isn't your thing, ALDI does have sparkling water (including LaCroix) for something bubbly. You can also use it to create mocktails - add some freshly squeezed fruit juice and herbs for something fun.
The Ultimate ALDI Whole30 Shopping List
Now that we've covered all that, it's time to shop! This list below has a summary of the Whole30-compliant products my local ALDI typically has in stock. I hope you find it helpful. When I first did Whole30, I remember visiting several different grocery stores in order to collect all the ingredients I needed. In an effort to save you time, I plan to follow up with another post that has links to some of my favorite Whole30 recipes that can be made using only the ingredients listed below. (Edited to note: You can find that post here). I'd love to hear from you: What are your favorite ALDI products and Whole30 recipes?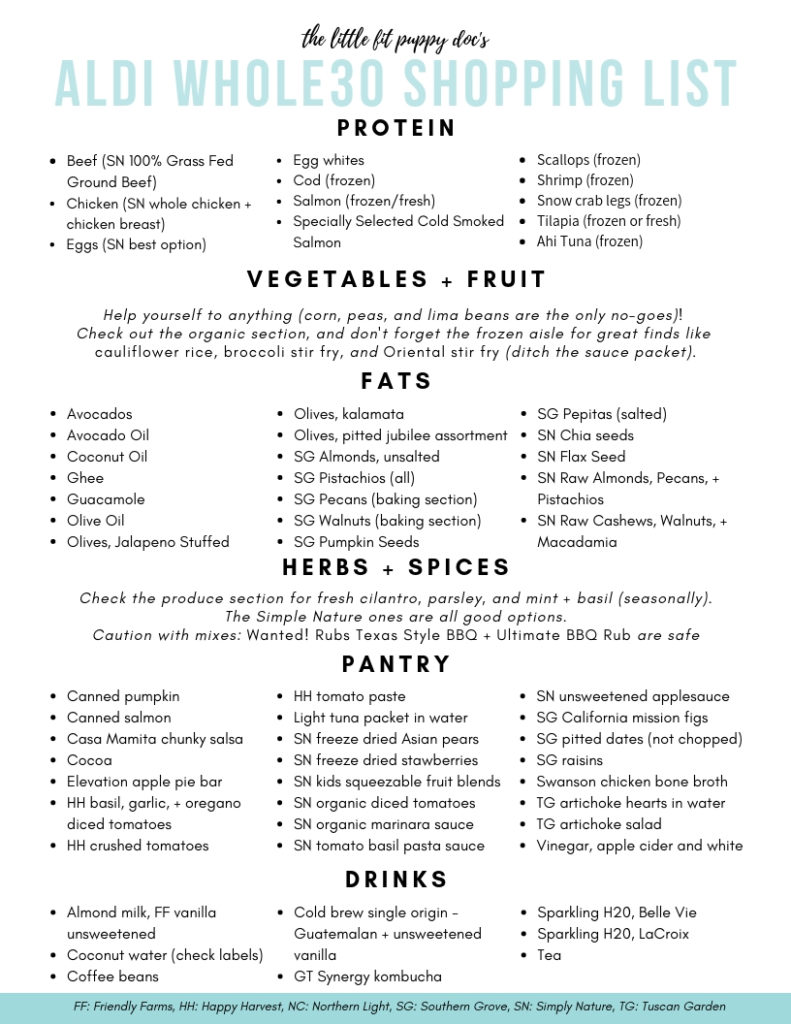 If you're new to Whole30, here are some helpful resources to get you started:
Interested in Whole30 but feeling overwhelmed? I've been there! Whole30 taught me how to start listening to my body and helped me start to uncover the cause of stomach pains I suffered from for years. But it was a hard transition! I created my (stress-free, totally doable, and delicious) 5 week Life Boost Jumpstart program as a less restrictive way to help you finally get the results you want - for good! My number one priority when creating the self-guided program was your sanity - I make sure you stay happy and motivated while finally getting you the results you've been wanting!
Learn More About My 5 Week Life Boost Jumpstart Program
Looking for additional support? I've done numerous elimination diets and as a health coach I can help support you through the process. Schedule a complimentary health consult today to discuss your health goals and how we can work together to make simple, sustainable changes to optimize your health, happiness, and success.